Matthew Reichert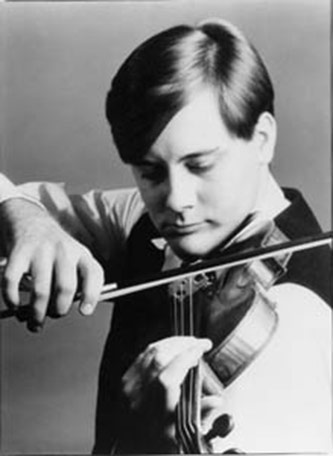 Violin.
Matthew Reichert, a silver medalist in the Mondavi International Competition for Strings, frequently appears as a recitalist, chamber musician and soloist with orchestra. He has performed throughout Europe, the former Soviet Union, Asia, and the Americas. Recent performances include recitals in the Royal Concert Hall of the Forbidden City-Beijing, Central Conservatory of Music, Sicuan Province (Chengdu) Art Palace Theater, Sicuan Conservatory, Shenzhen Grand Theater, Shenzhen Art School, the Music Middle School Affiliated with the Shanghai Conservatory, and Yip's Choral & Performing Arts Center in Hong Kong. Critics say "his sound is dark, vibrant, and ringing... [I] was in awe of Reichert's poise, of his facility, and especially of the depth and beauty of his sound..." (Michelle Dulak, The San Francisco Classical Voice)
In 2002 he recorded a CD of the complete chamber music works of Brahms for violin and piano with pianist Daniel Glover. Through premieres and performances, Reichert actively champions composers of contemporary music, including Hsiao Tyzen, Daniel Godfrey, Louis Conti, Kathleen Mackie, and Raimundo Penaforte.
Matthew Reichert began violin studies at the age of five at the MacPhail Institute in his native Minneapolis. In 1985 he was accepted into the studio of Dorothy DeLay, with whom he studied at The Juilliard School and Aspen Music Festival. Reichert was then invited to teach for the DeLay studio. He studied chamber music with Felix Galimir, Joel Krosnick, Henry Meyer, Joseph Kalichstein as well as participating in master classes of Itzhak Perlman, Yehudi Menhuin, Eduard Melkus, Joseph Silverstein, Mark Peskanov, Joseph Anton Swenson and members of the Tokyo String Quartet. He has been a member of the string faculty at The Conservatory of Music of Brooklyn College/CUNY since 1999.