Miguel Macias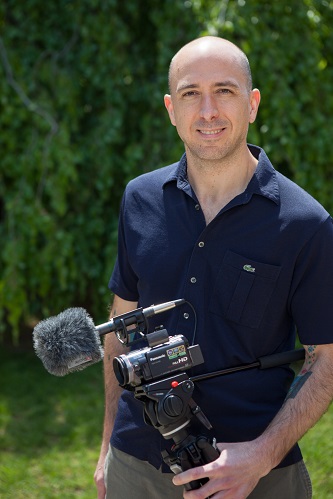 Graduate Deputy Chair and Associate Professor
Miguel Macias is a radio and video producer, sound designer and musician based in Brooklyn. He is deputy chair for graduate studies and director of radio at the Department of Television and Radio at Brooklyn College.
Originally from Seville, Spain, Macias moved to the United States in 2001. After earning his M.F.A. in television production from Brooklyn College, he joined the ranks of New York Public Radio, WNYC, as an associate producer for Radio Rookies. For his work with Radio Rookies, he received a Peabody Award in 2006.
In 2006 Macias moved to Los Angeles, where he joined the team of American Public Media's Marketplace as the associate producer and director for the Marketplace Morning Report. At Marketplace, he also traveled to the Middle East as the associate producer and documentarian for the project The Middle East at Work.
In 2008, he left Marketplace to become the Los Angeles bureau chief for Youth Radio. As such, he had the opportunity to train teenagers in South Central L.A. and East L.A., and cover the 2008 Republican National Convention.The following year, he moved back to New York to join the Brooklyn College faculty.
Macias is proud to have been a volunteer for the NGO Madre. As such, he has trained indigenous radio reporters in Peru and instructed video editing and multimedia to teenagers in Bogota, Colombia.
He has produced radio and video documentaries, features and live radio. His credits include NPR's All Things Considered and Morning Edition; PRI's The World, This American Life; and ABC Radio National.
Always a skeptic, Macias looks for the story behind the story, and the subtle details that are rarely told. His latest project, The Crisis of My Friends, is an open video documentary project that is exploring the impact of the recent economic crisis in Spain on the culture of work in this European country and particularly on the lives of a certain group of Spaniards.
You can explore Miguel Macias' latest work at his website.
Office Hours
306 Whitehead Hall
P: 718.951.5600, ext. 4515
E: mmacias@brooklyn.cuny.edu
Please contact Professor Macias directly for appointments.