Stuart MacLelland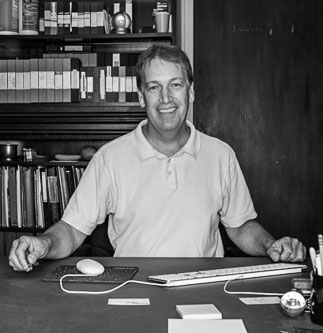 Professor
Stuart MacLelland, '87 M.F.A., has more than 23 years of professional experience in electronic media production. His broadcast credits include producing and directing 255 episodes of WORLD:COMM, a nationally distributed PBS program, and over 85 "magazine style" art and culture segments. He has written, produced, and directed promotional and marketing programs for clients in the fashion, pharmaceutical, financial services, consumer products, and medical industries. Multiple camera and live event production includes award ceremonies, fundraising events, entertainment specials, corporate functions, off-Broadway plays and musicals, concerts, and sporting events. A partial list of clients includes Chanel, Estee Lauder, Clinique, Tommy Hilfiger, ABC, WCBS, Clear Channel, Time Warner, The Princess Grace Foundation, The Fiver Children's Foundation, and The American Tribute Center.
Professor MacLelland has won multiple national awards, including nine Telly awards: 1996 for producing and directing Aaron Copland's opera, The Tender Land; 1999 for Fanfare, a half-hour documentary about arts education; 2001 for Broadway TV, a series of short entertainment segments; two in 2003 for The Princess Grace Foundation-USA, a documentary about the arts foundation; 2004 for Leaders, a promotional program produced for the Fiver Foundation; Memorial, a fundraising program produced for the American Tribute Center; CMA Music Festival and CMA Awards, both promotional programs for Clear Channel.
As an invited visiting scholar, he has presented applied media aesthetics lectures and demonstrations in China at the Beijing Broadcasting Institute (1996), Shanghai University (1997), and Communications University of China (2004, 2006–08, 2010, 2012, and 2015) and in Korea at the Korea University of Media Arts (2016) and Dongguk University (2016).
Professor MacLelland has recently been promoted to acting associate provost until 2018. 
Office: 3208 Boylan Hall
P: 718.951.5771
E: smaclell@brooklyn.cuny.edu