Young Cheong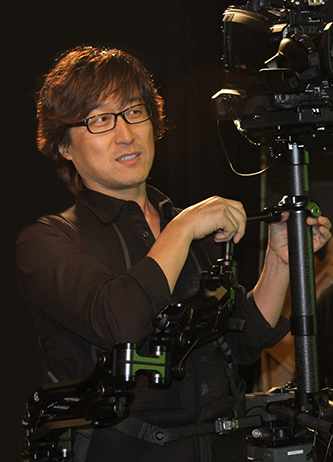 Education Coordinator for New Media and Digital Technology

Program Director of CUNY Study Abroad in South Korea

 
Adjunct Associate Professor

Young Cheong, M.F.A., television production, '00, currently teaches video production and theory through the Department of Television and Radio at Brooklyn College and at Dongguk University in Seoul, South Korea. Additionally, he also offers various workshops in certification of Final Cut Pro X through a joint effort with Apple. In collaboration with the CUNY Graduate School of Journalism, he conducts numerous workshops for faculty and students about making the transition from Final Cut Pro 7 to Final Cut Pro X.

At Brooklyn College, Cheong continuously collaborates with numerous departments, including the Asian Studies program, to promote diversity within the campus and to bring awareness of its impact on the community. Outside of the campus, Cheong is an Apple Certified Trainer for Final Cut Pro 7 and Final Cut Pro X with an extensive knowledge in Avid video editing systems. Because of his expertise, he was invited to train Fox and CNN editors in migrating from Avid systems to Final Cut Pro.

Currently, Cheong works collaboratively with various broadcasting companies. As a field producer for MBC (Munwah Broadcasting Corporation), Korea's second-largest broadcasting company, Cheong produces various programs in the New York area. Most notably, Cheong was honored with a project to interview Secretary-General Ban Ki-moon, and he also organized the 2012 New Year's K-Pop live streaming gala in Times Square.

Cheong has written a book, Advanced Editing with Apple Final Cut Pro, which is the first Korean textbook on using Apple Final Cut Pro 7. The goal of the book is to help Korean students educate themselves on using the software. Most recently, Cheong has completed the fourth edition of his best-selling textbook, Final Cut Pro X: Advanced Video Editing, which went into publication in September 2014.

Cheong was also awarded a CUNY Diversity Projects grant that he used to produce A World Within, a documentary highlighting Asian students attending various campuses within the CUNY school system. Cheong's other film, The Smoking Woman, was screened at various international film festivals, including Cannes Short Film Corner in 2009. Additionally, Cheong was the director of photography for the American Penguin Project, which was awarded the Best Online Film Award at the Sundance Film Festival in 2006. We Are All Here won Best Animation at ION's International Film Festival in 2009.

In July 2014, he established a highly successful CUNY Study Abroad Program in his native South Korea. As program director, he teaches students production skills while they adapt and learn about the culture.

In 2017 Cheong became the head instructor of The Undefeated's Rhoden Fellows program, an ESPN-funded journalism program that provides an initiative for sports, race, and culture. As technology within the broadcasting industry continues to change at a rapid rate, Cheong hopes to continuously inspire others in adopting these technological advancements.
Office Hours
303c Whitehead Hall
P: 718.951.5600, ext. 2793, or 718.951.5555
E: cyoung@brooklyn.cuny.edu
Please make all appointments directly with Professor Cheong.