Brooklyn College CIS students earn second place in 2019 Google Tech Challenge.
/web/aca_naturalsciences_cis/190416_Google_94x84.jpg
2019 Google Tech Challenge
April 14, 2019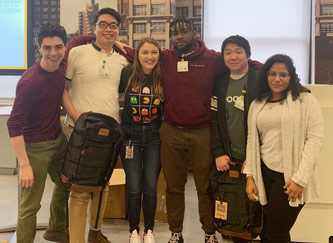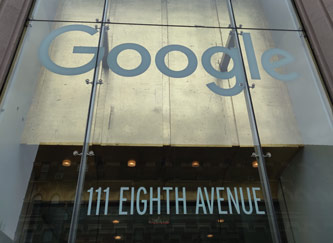 Five Brooklyn College CIS students were on a team that took second place at the 2019 Google Tech Challenge. More than 100 students from various colleges and institutes participated in the tech challenge on April 14, 2019, at Google's New York City location on Eighth Avenue.
During the challenge, 29 teams of five students from different colleges from around the tri-state area attempted to solve Google engineering problems. Students were able to experience Google's culture, logical thinking, collaborations, and on-the-spot coding, all of which are key skills needed to be a successful Google software engineer.
Top three teams with the most solves get awarded prizes.
Top team that showcases the best team spirit can also win prizes.
Winners will get a chance to be featured on our global site and Google social media.
And more!
The students are hoping to return next year to take first place!