We are working together to make the school the center for cutting-edge interdisciplinary research and teaching rooted in strong disciplines, and as stewards of the fundamental core of what it means to be a college-educated citizen.
/web/aca_socialsciences_general/CT_Fall2017_Gould_94x84.jpg
Message From the Dean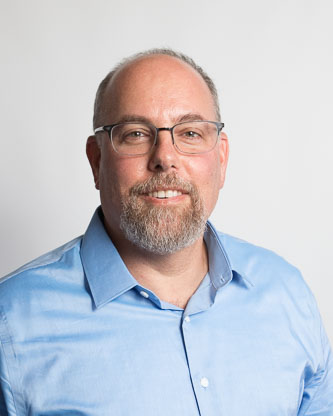 Greetings, HSS Faculty.
As usual, we've had a lot of exciting things happening in the School of Humanities and Social Sciences. We have initiated a new campaign to raise awareness of the wide range of rewarding career paths that degrees in the humanities and social sciences offer. We are including this information in our department and program brochures, and placing those brochures in high-traffic locations on campus. We are increasing our visibility at student orientation events, career workshops, and graduate school fairs. We have added career path resources to the HSS website. Our goal is to dispel the myth that degrees in the humanities and social sciences reduce, rather than enhance, student prospects for meaningful, lucrative, and resilient careers. We want to remove the conceptual barriers that may block our students from pursuing their intellectual curiosity and passions in their degree choices and trajectories. Our goal is to expand the awareness of our students (and their families) of the range of opportunities that are open to them as they select a course of study.
We are also working to build our School of Humanities and Social Sciences as a community of scholars and learners. This semester, we had our first HSS Research and Writing Roundtables, a brownbag series where we can share our work with each other at any stage in its development. Next academic year, we will be sponsoring our first HSS Student Showcase to celebrate and share the creative work and research produced by our students, incorporating the many events our departments and programs have to recognize student work.
We have been developing processes that reduce the barriers that our undergraduate majors face in continuing their education by pursuing graduate degrees in our school. We are working with graduate advisors to increase the visibility of our M.A. programs, improve support for our students in the application process, and reduce the costs associated with applying.
As always, this semester HSS sponsored a wide range of provocative and enlightening events, including the Hess Scholar in Residence, José David Saldívar, the first BC Conversation featuring NYC Public Advocate, Jumaane Williams, Sociology Professor Alex Vitale, and Anthony Posada, the Puerto Rican Migration Then and Now Through the Lens of Contemporary Art 1950–2019 series, the Latina Life Stories series, the Challenging Erasures: Black Women's History in New York series, the Late Antique-Medieval-Early Modern Faculty Working Group Series, the Voices for Change lecture series, the Stonewall at 50 events, and the many lectures, exhibits, workshops and other events organized by the Haitian Studies Institute, The Wolfe Institute, the working groups on Indigenous/Native American Studies, and Asian-American Studies, and all of our departments and interdisciplinary programs. The breadth and volume of HSS events is stunning and is the result of the enormous faculty commitment of time and energy to making our school the center of intellectual life at Brooklyn College.
Finally, I'd like to welcome our new HSS faculty leaders, and thank those who have recently served. Associate Professor Katherine Hejtmanek in Anthropology and Archaeology took over as director of our Children and Youth Studies Program from Professor Jeremy Porter. Professor Sara Reguer returned as chair of our Judaic Studies Department, following Associate Professor David Brodsky's brief but productive term as acting chair. Associate Professor Vanessa Perez Rosario is our dynamic new chair of Modern Languages and Literatures, relieving Professor Bernadita Llanos Mardones. Associate Professor Rebecca Boger in Earth and Environmental Sciences took the helm of our Urban Sustainability program from Associate Professor Brett Branco.
I hope you all have productive and restorative spring breaks, and I look forward to our continued collaboration in sustaining and expanding the academic excellence of our School of Humanities and Social Sciences, the intellectual hub of Brooklyn College.
Thanks,
Ken
P.S. Don't forget to follow us on Instagram @bcthinkers and Twitter @BCThinkers.
Back to Critical Thinking — April 2019