K. Lamonte Jones '17 joins Queens District Attorney's Office.
/web/aca_socialsciences_general/CT-Dec20-Kevin-Jones-1-94x84.jpg
Alumni Profile: Kevin L. Jones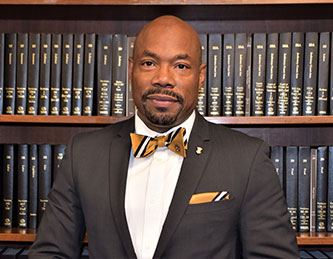 Kevin LaMonte Jones is a native of St. Louis, but for 15 years, he has been a resident of Brooklyn. Kevin earned a top honor as valedictorian for the Class of 2017 at Brooklyn College, from which he received a B.A. in television and radio with minors in Africana studies and sociology. He is currently a criminal law associate in the Office of the Queens District Attorney, Melinda Katz, and pending bar results, will take up a post as an assistant district attorney of Queens County.
Kevin has had a remarkable journey from St. Louis to the Queens District Attorney's Office. As a young man in St. Louis, Kevin worked as an actor, theater being his first skill and avocation. He went on to study at Morehouse College in Atlanta before coming to New York to pursue a career in the world of entertainment. On that path, from 2007 to 2016, he founded Gifted Soul NYC, where as a producer, he organized and hosted music showcases and promoted musical talent including developing marketing strategies and negotiating contracts. Like other New Yorkers in the music business, he also did a stint as a restaurant manager.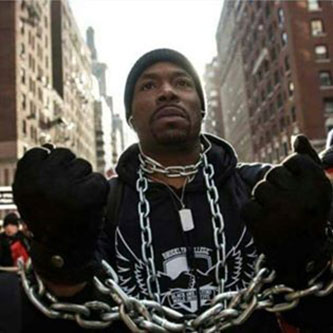 As an undergraduate, Kevin interned over two years with the Honorable L. Priscilla Hall, associate justice for the Appellate Division Second Department of the Supreme Court of New York, and briefly with the Kings County DA's Office in Brooklyn. There, he worked with the first African American district attorney of Brooklyn, Kenneth Thompson, who Kevin credits for his pursuit in prosecution.
While at Brooklyn College earning his B.A., Kevin was extremely active on campus: as producer/host of the WBCR Talk Radio Show (2015–17); founder/host/facilitator, Brown Skinned Scholars Study Group (2014–17); business manager/treasurer, Brooklyn College Radio (2015–16); and on the Dean's Student Advisory Board. In addition to becoming the 2017 Brooklyn College valedictorian, he won the Brooklyn College Alumni Association Outstanding Student Award; the Brooklyn College Black and Latino Male Initiative (BLMI) Mission Award; and the National Action Network's Man of Vision Award. Upon graduation, he was appointed and continues to serve on the advisory board of BLMI.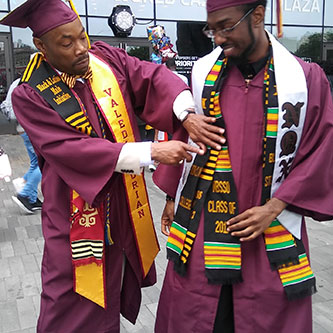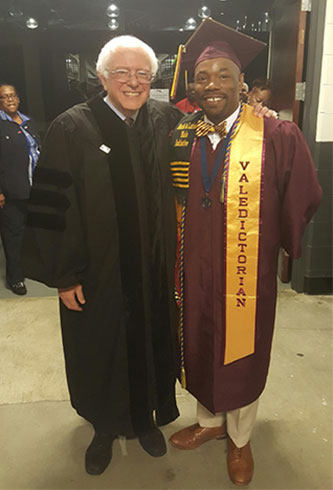 Kevin left Brooklyn College in 2017 and started his formal studies in law at Indiana University's Maurer School of Law, Bloomington, and earned his juris doctor (J.D.) degree in May 2020. At Maurer he was a Bradley Fellow, a specialized program for law students interested in a criminal law career, and managed to continue his student activism, activities which won him several awards including the Black Graduate Student Association Leading the Way Award (2020) and the National Bar Association's Young Lawyers Division Chairman's Award for Leadership Excellence (2020).
In addition to serving as Black Law Students Association program chair, Kevin served as an admissions fellow, Outreach Legal Literacy Teacher, and a member of the Public Interest Law Foundation, and was involved with many other aspects of Maurer life. Kevin served as a representative for the Student Bar Association, Dean's Advisory Board, and as a research assistant for one of the school's well-known professors.
Kevin was gaining significant legal experience while a student at Maurer as well. He worked in the Marion County (Indianapolis) Public Defender Agency as a legal extern during the fall semester of his second year and as a certified legal intern in the spring 2019 semester. In both these positions he helped prepare memoranda and oral arguments as well as interviewing indigent clients in court and in the jails consulting with them on their pleas and alternative sentences, and representing them during final disposition of misdemeanor cases.
In the summers between his three years at Mauer, Kevin continued to hone his own legal skills as well as grooming others who were interested in law school. During his first summer after starting law school, he was both an intern at the Legal Aid Society of New York criminal practice division in Brooklyn and a mentor for Ronald H. Brown Law School Prep Program's Foundation Class for rising sophomores who are young men of color. The summer after his second year, Kevin landed an internship with the Attorney General's Office of the District of Columbia. Immediately following, he was selected as one of seven students to compete for a fall semester externship in Washington D. C., and served as a legislative fellow in the U.S. House of Representatives for Honorable Yvette D. Clarke.
Kevin continues to lend his extraordinary energy and talents through giving to his community and professional organizations. He is a life member of Alpha Phi Alpha Fraternity, Inc.; Sigma Delta Tau Legal Fraternity, Inc.; National Bar Association; Metropolitan Black Bar Association of New York; National Black Prosecutors Association; NAACP; National Action Network, Brother-To-Brother, Brooklyn, founder/mentor, 2008–present, and member of the NYPD 77th Precinct Council since 2012.
As a longtime community activist, Kevin is committed to serving the underrepresented population in the criminal justice system and is convinced that his work in the Queens County District Attorney's Office will provide an opportunity to do just that. We applaud his energy and dedication to his chosen profession and hope the application of his education at Brooklyn College and his studies in the law will continue to provide the foundation for a rewarding career and service to the community.
Back to Critical Thinking — December 2020