Welcome new Communications Arts, Sciences, and Discorders Department Professor Meital Avivi-Reich.
/web/aca_socialsciences_general/CT-Dec20-Meital-Avivi-Reich-94x84.jpg
New Faculty Profile: Meital Avivi Reich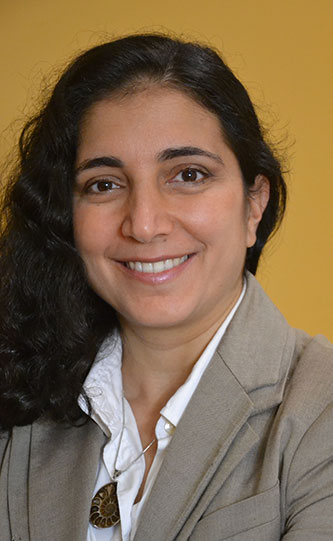 The Department of Communications Arts, Sciences, and Disorders is fortunate to have welcomed Assistant Professor Meital Avivi-Reich to its ranks last academic year. Avivi-Reich is that wonderful combination of prolific scholar, dedicated teacher, and committed practitioner that the School of Humanities and Social Sciences and the college is proud to showcase. She received her B.A. and M.A. from Tel-Aviv University, majoring in communication disorders, and her Ph.D. in psychology from the University of Toronto in 2015. Though only five years out of graduate school when she came to Brooklyn College, Avivi-Reich has extensive teaching, research, and clinical experience, having published her first scholarly papers while a graduate student. She continued publishing, teaching, and actively presenting at conferences while pursuing her Ph.D. and holding postdoctoral fellowships at the Baruch Ivcher School of Psychology, Interdisciplinary Center (IDC) in Herzliya, Israel, and at Northwestern University in Evanston, Illinois, a position she held immediately before coming to Brooklyn.
Avivi-Reich's research since graduate school focuses on how people understand speech when it is heard in the context of a variant of soundscapes that might be modified by location of the different sound sources, the gender of the speakers, and the environment in which the acoustic stream takes place as well as the listener's age and or the respective languages of the listener and the speaker. Specifically, her dissertation considered how age, linguistic status, and the nature of the auditory scene alter the manner in which comprehension is achieved in multi-talker listening situations. She has long been interested in how the sound sources alter the perception of speech by the listener. She has published extensively from the research conducted for her dissertation and has considered numerous variables when trying to understand how language is perceived and comprehended depending on age, linguistic competence, and bilingualism as well as other visual and acoustic cues by using both behavioral and electrophysiological measures. Her three recent papers approach this general topic from three different vantage points.
Exceptionally prolific as a scholar in her field, she has published numerous articles and contributed dozens of papers and abstracts at professional meetings since she was an M.A. student. She continued her record of scholarly output, publishing abstracts in conference proceedings while pursuing her Ph.D. Her years as a postdoctoral fellow proved to be very productive as she published and presented her work at conferences in Canada, Sweden, San Diego, England, and the Netherlands. Her publication record shows an admirably steady pace of scholarly output as her publications regularly followed her poster presentations and conference papers.
Centering her teaching and her research is Avivi-Reich's training as a clinician, both a speech therapist and an audiologist. While earning her M.A., she worked as a speech language pathologist/audiologist at the prestigious Micha Clinic in Tel-Aviv, where she worked with hearing-impaired children. She also diagnosed speech acquisition pathologies in refugee children as part of a pioneer program, and as a speech language pathologist at a non-profit organization devoted to treating children with autism.
Avivi-Reich is on track to organize her research lab and continue her work here at Brooklyn College. Last year she was awarded a 2020 PSC-CUNY grant to study the effects of background noise on speech comprehension and recall in non-native English-speaking children, but given the COVID-19 restrictions, she is using her grant to acquire the equipment she needs to test her research subjects remotely. However, the high-quality headphones, laptops, microphone, and sound level meter she needs for remote research can all be used in the in-person lab she will set up in the near future.
Avivi-Reich's teaching experience is extensive, and her love of teaching is readily apparent. As a teaching assistant while pursuing her Ph.D., her courses included Adult Development and Aging, and Introduction to Human Communication. While a graduate student, she was presented with a teaching excellence award from the university. While a postdoctoral fellow and instructor in communication sciences and disorders at Northwestern University, she taught Aural Rehabilitation and Introduction to Audiology as an online course. At Brooklyn College, she teaches Audiology II; Aural Rehabilitation, and Acoustics.
Also, since coming to Brooklyn College, Avivi-Reich has been teaching Research Methods, Statistics and Aural Rehabilitation at the Graduate Center, where she serves as an assistant professor in the Audiology Department. She is currently advising four Audiology Capstone research projects at the Graduate Center. These projects review the existing evidence regarding the ability of bilingual speakers to use context when listening in noisy environments as well as experimentally examine the effect of training on noise-coded speech perception. In her first year at Brooklyn College, she advised an undergraduate honors project on the resources available to school-age ESL students. This past spring she advised an undergraduate independent research project on the effect of noise on word learning in preschool age bilingual children. She was recently appointed to the Ph.D. program at the Graduate Center and will be welcoming new Ph.D. students starting next year.
One of Avivi-Reich's aims is to recognize the barriers faced by minorities in the sciences. She intends for her lab to be "an inclusive environment open to all those who are willing and driven to work hard," and she takes time to "explain the importance and relevance of the material taught to their daily lives and to the lives of their future patients." We are indeed looking forward to many more years of valuable contributions to the mission of the college through her teaching, research, and service to our students.
Back to Critical Thinking — December 2020