Our students deserve no less than our best efforts to realize Brooklyn College's great potential.
http://www.brooklyn.cuny.edu/web/aca_socialsciences_general/CT_Fall2017_Gould_94x84.jpg
Message From the Dean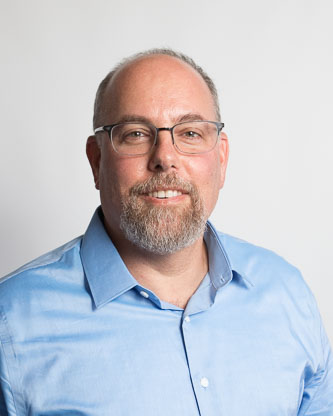 Fall semester has been a challenging time for me, and a busy time in the HSS Dean's Office. While the learning curve remains steep, in collaboration with HSS chairs and directors, I've been able to move a few things forward.
We created a conference room in the HSS Dean's Office suite for interdisciplinary programs and other collaborative projects. We saved the college $5,000 by locating salvage furniture rather than purchasing new furniture from the college's preferred vendor, and folded that savings into faculty travel funds and support for departmental and program initiatives. The newly established interdisciplinary working group on documentary is one of the faculty groups that has been using the newly repurposed space.
I've been working with the President's Task Force on Interdisciplinary Programs and our program directors to better resource programs and to better integrate them into our institutional structure. I've also been working with chairs and directors to move toward a more student-centered scheduling model in conjunction with the creation of degree maps for each major in HSS. As part of that effort, we have been working with the Center for Academic Advising and Student Success (CAASS) to better integrate general education advising with major advising.
After receiving a nearly half-million-dollar grant, the Mellon Transfer Student Research Program is thriving and operating out of the Center for the Study of Brooklyn space in 3114 Boylan Hall. That space is also housing the Brooklyn College Listening Project, which has been working with me to get it more fully resourced.
With the help of Beth Evans, I've created this Critical Thinking newsletter to improve communication within and about the School of HSS. I see this as one vehicle for reinforcing our identity as the intellectual hub of the college, and for celebrating the contributions of our faculty, staff, students, and alumni.
Much of my focus this semester has been on collaborative problem-solving across the Brooklyn College organizational structure. I am using this office to improve communication and cooperation among academics, enrollment, finance, development, student life, and communications. Sequencing matters. We are working together to identify and solve key problems in ways that clear the path for solving other problems. Some days it feels truly daunting, especially without adequate resources, but our students deserve no less than our best efforts to realize Brooklyn College's great potential. Thank you for your contributions to this collective effort.
Have a great holiday season.
Ken
Back to Critical Thinking — December 2017