HSS welcomes the English Department's newest faculty member, Mόnica De La Torre, poet, essayist and scholar of translation
/web/aca_socialsciences_general/CT-May21-De-La-Torre-94x84.jpg
Faculty Profile: Mόnica De La Torre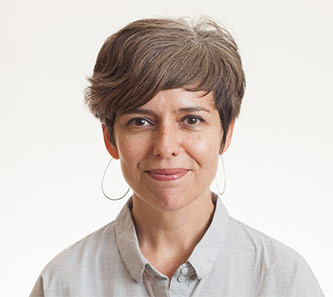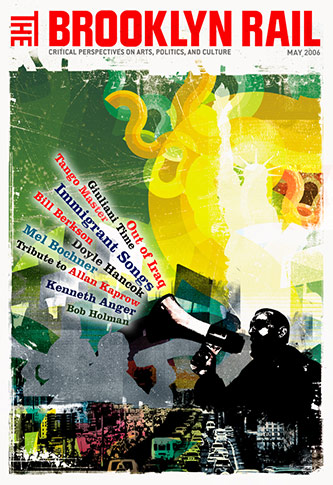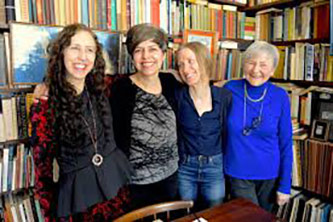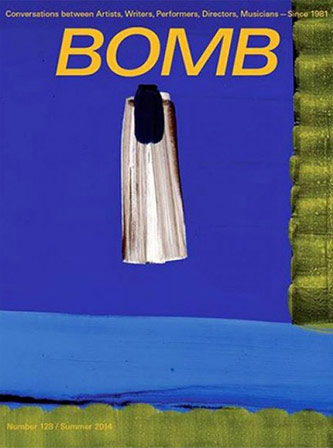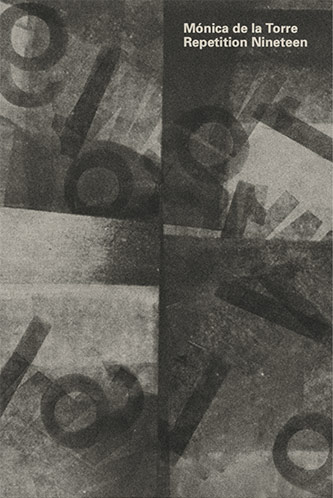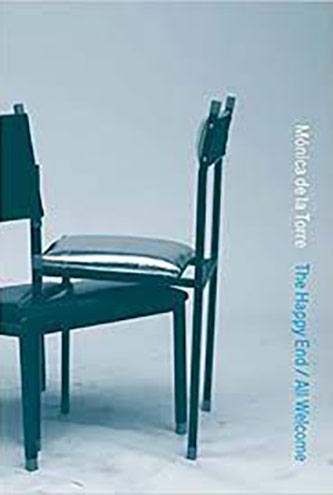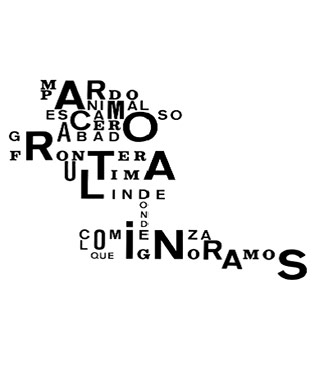 One of the newest faculty members in the School of Humanities and Social Science is Department of English Distinguished Professor Mόnica de la Torre, the Madelon Leventhal Rand '64 Distinguished Lecturer, a post she has held since the fall 2019. Professor de la Torre is a poet, essayist and specialist in literary translation. Growing up in Mexico in a bilingual household, she comfortably works, as she expressed it, "with and between languages" an approach to literary expression that has already greatly enriched the English Department's Creative Writing programs.
Prof. de la Torre was born and raised in Mexico City and received her first degree, a B.A. in Social Sciences, from the Instituto Tecnologico Autónomo de México (ITAM) in Mexico City, then moved to New York and pursued a Masters in Fine Arts (M.F.A.) in writing from Columbia University. She became an active member of New York's poetry scene and spent the early and mid-2000s as the poetry editor of the Brooklyn Rail, a journal committed to presenting independent critical voices on literature, the arts and politics in New York.
She continued building a career as a writer in New York with poetry readings, and publications of her review essays and translations of poetry. Her reputation grew as she won a New York Foundation for the Arts Fellowship in Poetry in 2009 and a Lannan Foundation Residency in Marfa, Texas in 2014. More recently she was granted a multi-year Lucas Artist Residency at Montalvo Arts Center, in Saratoga, California and a 2018 Literary Translation Grant from the New York State Council on the Arts.
As senior editor at Bomb Magazine—a celebrated independent arts and literary journal dedicated to publishing conversations between artists across creative disciplines—for almost ten years (2007–2016) that encompassed her years as a Ph.D. student, and continued for several years after receiving her Ph.D., Professor de la Torre was in the mainstream of New York's downtown art and literary scene. Her dedication to her craft and the appreciation others have of her talent is demonstrated by her positions on the editorial board for Señal, a chapbook series dedicated to contemporary Latin American poetry in translation, as a Board Member of Futurepoem books, a publishing collaborative for innovative works of poetry, and as a Member of the Board of Directors of Triple Canopy, a nonprofit digital arts magazine.
While pursuing her Ph.D. she worked as an Adjunct Professor in the M.F.A Writing Division at Columbia University's School of the Arts. She received her Ph.D. in Latin American and Iberian Cultures from Columbia in 2013 and continued teaching there until 2016. Before coming to Brooklyn College, for three years she was the Bonderman Assistant Professor of the Practice of Literary Arts at Brown University and also taught in the Bard College summer MFA program.
Professor de la Torre has pursued an active scholarly life. Overall, she has published six books pf poems and essays in Spanish and English. Some of her scholarship and creativity comes from translating poetry from English to Spanish and Spanish to English. She also has written extensively on the visual arts. Among other books and publications, her work has appeared in periodicals such as Artforum, Granta, the Believer, Folder, the Paris Review, the Brooklyn Rail, and NYR Daily.
Since coming to Brooklyn College and in spite of the uncertainty of the pandemic, Professor de Torre has been exceptionally productive. Recent essays include an afterword to George Perec's Ellis Island (New Directions, 2021); "Shadowboxing" in the critical edition of SONNET(S) by Ulises Carrión (Ugly Duckling Presse, 2020); "To Be an Infiltrator" in Felix Gonzalez-Torres: Photostats (Siglio, 2020); and "Five Takes on Erica Baum's Card Catalogues," for a volume on the University of Pennsylvania's ModPo series, edited by Al Filreis, (forthcoming 2021). She presented a paper or read her poetry at three conferences in 2020, including the 2020 Modern Language Association (MLA) annual conference.
Her most recent book of essays and poems, Repetition Nineteen, was published by Nightboat Books in 2020. Through twenty-five different translations of the same poem originally written in Spanish, as well as essays and collaborations, the book explores the displacement, bilingualism, and the artistic potential of translation and mistranslation.
Another recent book is The Happy End/All Welcome, a riff on the art installation The Happy End of Franz Kafka's America, itself a riff on Kafka's unfinished Amerika. Happy End/All Welcome is a hybrid book which explores how perniciously corporations have made people feel good at the expense of true fulfillment. It is thus a satire on America's unfulfilled promises of opportunity for all.
She is also a specialist in women writers of concrete poetry. As Professor de la Torre explained, Concrete poetry is visual poetry that experiments with typography and handwriting as well as the page as a structuring element. The movement's lead protagonists and theorists have been men, but the professor collects the work of women who write in this genre and whose work has been often overlooked. She is co-editor of the anthology Women in Concrete Poetry 1959–1979, (2020), and recently wrote the hybrid essay "Of Concrete: A Poetics" for the publication accompanying artist Lucy Raven's exhibition at Dia Chelsea this year (forthcoming).
One of Professor de la Torre's specialties is literary and poetic translation. As she explained, Every translation is a re-writing... especially literary translation. In translation theory, equivalence is key. This is a concept which she applies in numerous of her publications including Defense of the Idol by Chilean modernist Omar Cáceres (2018); Mauve Sea-Orchids by Lila Zemborain (2008); Lo que oí sobre Irak by Eliot Weinberger (2006); and Selected Poems by Gerardo Deniz (2000).
Professor de la Torre brings all her professional experience as a poet, essayist, translator and editor to her work teaching students at Brooklyn College. Her basic responsibility is the poetry genre workshop for the MFA in Creative Writing program as well as a course in ranslation theory and practice for MFA students. But she has also taught undergraduates, including her first semester here in the Fall 2019 when she taught the poetry workshop, which is open to all English majors, not just those in the Creative Writing BFA program. She described how much she enjoys teaching poetry to Brooklyn College students whose backgrounds are so varied that they bring their different, unique, and creative voices to the class, making each session lively, engaging and unpredictable. She praised the small class size which gives students the opportunity to develop mutual trust and support, something that is so important so for the openness and vulnerability that is necessary for true poetic self-expression.
She also thoroughly enjoys teaching the course in translation theory and practice for the MFA in Creative Writing students. The last time she taught the class, the twenty-three students in the class spoke at least nine different languages, viz. Farsi, Urdu, Thai, Chinese, French, Spanish, Tagalog, Russian and English. In this class, Professor de la Torre works to have students to think creatively about their words and about their language, helping to instill in them her concept about the creative importance of translation. She noted that many of the students have not written poetry in their native or heritage languages, but through the course, de la Torre encourages them to think creatively about language, their own as well as others. In addition to these classes, she oversees tutorials with the MFA students to go over their writing and reading assignments. The other MFA course she is teaching is an interdisciplinary workshop which focuses on a different theme every year and which may attract playwrights and fiction writers as well as poets. This semester the theme is repetition, a concept which dovetails beautifully with her recent publication, Repetition Nineteen.
Clearly Brooklyn College is fortunate to have hired this marvelous scholar of creative language and our English students will be enriched by her literary gifts, experience. and prodigious output.
Back to Critical Thinking — May 2021