Learn about the American Studies Program.
/web/aca_socialsciences_general/CT_November18_AmericanStudies_94x84.jpg
American Studies Program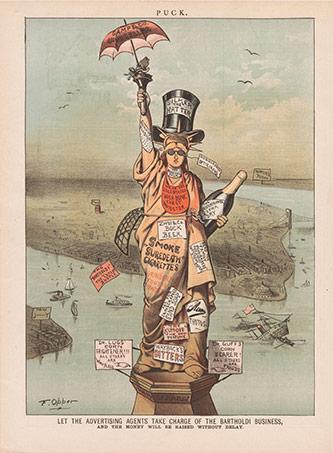 When Professor Emerita Lillian Schlissel '52 was an undergraduate at Brooklyn College, she took a seminar jointly taught by Professors Arthur C. Cole from History and Howard W. Hintz from Philosophy that came under the heading "American Studies." Following this course and after writing a prize-winning essay on William James, Professor Schlissel decided to push against the limited career choices available to women in post-WW II United States and apply to graduate school for American Studies at Yale. "Young women who graduated from college could become schoolteachers, or secretaries or librarians—a limited range of choices! If I did not choose one of those careers, I most certainly had to learn to take shorthand and type," this energetic octogenarian recalls. The program director of American Studies at Yale at the time, historian Professor David M. Potter, secured funding for Schlissel's tuition from the National Society of the Colonial Dames of America. American studies was a new field at the time, and as Professor Schlissel notes, "The decade of the 1950s was a crucible of a generation's awakened interest in their native culture. American studies was an academic innovation that reflected a new generational interest in the culture that was their own."
Schlissel returned to her undergraduate alma mater in 1957 to teach in the Department of English. Shortly after she arrived at Brooklyn College, she proposed three new courses: "Introduction to American Studies," "Race and Class in America," and "The Frontier." These would become the structure of an American studies co-major. At first Schlissel taught all of the courses each semester, but eventually, Professor George Cunningham took over the course on race and class, and Professor Ray Allen developed a new course in American folklore. Schlissel's own research focus in the field followed from the course on the frontier and led to the publication in 1982 of her book Women's Diaries of the Westward Journey. American Studies became a program at the college in 1977, and Professor Schlissel served as its director from its beginning until her retirement in 1998.
According to Professor Joseph Entin, the current director of the program, "Over the years, the American Studies Program has echoed changes in the field more broadly, moving from an early focus on the 'American character,' to newer approaches, emphasizing the diversity of America's cultures, the transnational and hemispheric dimensions of American society, and the United States as a settler-colonial nation." Entin is tenured in the Department of English, and his own research interest is in low-wage labor, precarity and migration in contemporary American fiction and film. In addition to genre crossing in his research, Entin is particularly committed to interdisciplinarity at the college. He founded the Brooklyn College Listening Project, an oral history project that has involved students from departments including American Studies, English, History, Sociology, Television and Radio, Journalism, Puerto Rican and Latino Studies, Judaic Studies, and Music. He has cosponsored efforts to connect faculty working on all types of documentary work, including those in Film, Anthropology, Sociology, Studio Art, Journalism, and Television and Radio. Further, he is now leading efforts to establish a program of native and indigenous studies.
Professor Ray Allen from the Brooklyn College Conservatory of Music served as the American Studies Program director before Entin and was pivotal in establishing the minor in music and American culture. Allen trained in folklore, ethnomusicology, and American studies and teaches courses on American folk and popular music with an emphasis on the music cultures of New York City.
Choosing an interdisciplinary major such as American studies allows students to experience some of the best faculty in a wide range of disciplines. In one semester, a student might take the courses Politics of Race and Nation, with Distinguished Professor, Political Science, Jeanne Theoharis; Chicana/Latina Testimonio, with Professor of Modern Languages and Literatures and Alcaly-Bodian Distinguished CUNY Fellow, Vanessa Perez-Rosario; or Nation, Identity and the Arts, with theater historian and winner of the Barnard Hewitt Award for theater research, Amy Hughes.
Nicholas Rago, American studies major with a minor in philosophy, transferred to Brooklyn College from Fordham University. He quickly came to realize that his interests were interdisciplinary in nature, and consequently he steered toward the American Studies Program. "The opportunity to take classes from such a wide array of departments was what drew me in," he says. The one class Rago recommends that "everyone should have to take" because of how it will challenge currently held perspectives is American Dreams & Realities. Rago found studying with Professor Jocelyn Wills made the course "fun and challenging." Furthermore, he comments, "The course seems to attract a lot of intellectually curious students, and that makes for a great semester."
Consider taking an American studies course at Brooklyn College today and count yourself among the intellectually curious!
Back to Critical Thinking — November 2018