Prof. Lisa Lowe, Wolfe Institute Hess Scholar in Residence. October 25-28, 2021
/web/aca_socialsciences_general/CT-October21-Hess-01-94x84.jpg
HSS Highlights: Hess Scholar in Residence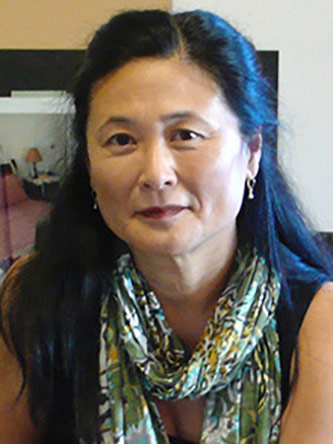 Led by Director Rosamond S. King and Faculty Associate Lauren Mancia, the Ethyle R. Wolfe Institute for the Humanities continues its 40 year tradition of sponsoring cutting edge intellectual inquiry at Brooklyn College. On October 25, the Institute will welcome Yale professor of American Studies, Lisa Lowe who will lead a series of colloquia, panels, and lectures on areas of scholarly debate and discussion, both on the campus and across the nation.
The Wolfe Institute began with a 1972 planning grant from the National Endowment for the Humanities and then evolved into a permanent part of the campus intellectual and scholarly life under the guidance of then School of Humanities dean, Professor Ethyle R. Wolfe. Since its' founding, the Institute's programs have been a distinctive element of life at Brooklyn College, bringing to the campus leading scholars in many disciplines and providing a forum for debating the intellectual challenges presented by contemporary thought and culture. It continues to stand as a pillar of the College's scholarly community, with expanding research and programmatic collaborations with other departments. Though the Wolfe is identified as a Humanities Institute, its initiatives connect scholars from all the other schools on campus, thus reaffirming the role of School of Humanities and Social Sciences as the intellectual hub of Brooklyn's large and diverse campus.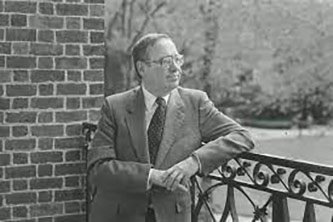 2021 Hess Scholar-in-Residence
Each year, the Institute organizes the Hess Scholar-in-Residence program and invites a nationally recognized, distinguished academic to the Brooklyn College campus to interact with faculty and students. Supported by the Hess Fund, this program serves as a permanent tribute to the legacy and scholarly commitment of former Brooklyn College President Robert L. Hess.
The invited scholars speak to issues of their disciplines as well as issues of concern to the entire Brooklyn College community. The scholar in residence engages in a variety of activities which may include public lectures, guest lectures in undergraduate courses, participation in panels or symposia, and in normal times informal social meetings with faculty, students, alumni, and friends of the College.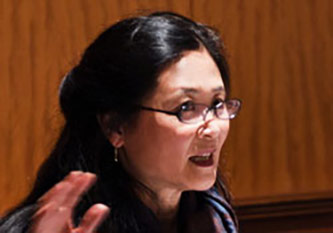 This fall's Hess Scholar is Professor Lisa Lowe, the Samuel Knight Professor of American Studies and Ethnicity, Race, and Migration at Yale University, and affiliate faculty in Women's, Gender, and Sexuality studies. Prof. Lowe is an interdisciplinary scholar whose research and teaching engages the study of race, immigration, capitalism, and colonialism, specializing in comparative literature, race and colonialism, transnational feminism, British empire, U.S. empire, cultures of globalization and Asian American studies. She is the author of The Intimacies of Four Continents (Duke University Press, 2015), Immigrant Acts: On Asian American Cultural Politics (Duke University Press, 1996), Critical Terrains: French and British Orientalisms (Cornell University Press, 1991, and the co-editor of The Politics of Culture in the Shadow of Capital (Duke University Press, 1997). She is also the author of New Questions, New Formations: Asian American Studies, a special issue of positions: east asia cultures critique, 5:2 (Fall 1997). Lowe received her B.A. in History from Stanford University, and her P.H.D in Literature from University of California, Santa Cruz. She is a recipient of both the Guggenheim and Rockefeller foundation fellowships, as well as many others. Prior to her current appointment at Yale, Professor Lowe taught at the University of California-San Diego, and Tufts University.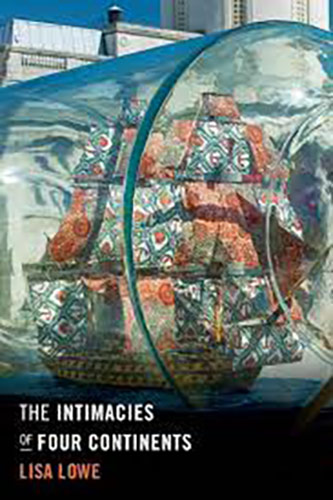 During the week of October 25 to 28, Prof. Lowe will lead a jam-packed series of events at Brooklyn College where she will lend her expertise to campus wide conversations on a number of topics including Asian American Studies as a discipline, the impact of globalization, the legacy of colonialism, decolonizing the curriculum, and Asian experiences in Brooklyn. Her expertise in these fields of study means that her residency at the College will advance many areas of inquiry currently explored by many of our students and faculty, not the least of which is the newly developing minor in Asian American Studies.
The Brooklyn College administration will formally welcome her on Monday, October 25 at 9:30 and she will anchor a discussion, entitled "Global Asian Experiences in Brooklyn and Beyond." This talk will help ground the Asian American Studies initiative at the College with presentations revealing the personal experiences of Prof. Lowe and three other panelists including George Stonefish, an Indigenous elder who will provide the formal land acknowledgement and Reverend Samuel Wong a Brooklyn Asian American leader and elder who will give brief remarks. Prof. Vivian Truong and BC alum writer and scholar Zohra Saed will speak about the Brooklyn Asian and Asian American experience. Altogether the panelists will provide a more nuanced look at Brooklyn's large, complex, and diverse Asian American community.
Later that day. Professor Lowe will present "Asian American Studies 101," an overview of the major topics and trends within Asian American Studies. This panel will be moderated by Yung-Yi Diana Pan (Sociology), organizer of the proposed Asian American Studies minor at BC. Finally on Monday evening, the discussion will turn toward a consideration of cutting edge pedagogies entitled, "Disruptive Pedagogies," where an interdisciplinary panel of BC professors will engage in a dialogue about improving our teaching practices to enable students to become active participants in their own learning.
On Tuesday, the discussion turns to a critique of how historical archives are constructed to chronicle the lives of the elites of every society. Entitled, "The Subaltern Archive," the panel, comprised of BC historians and the BC archivist, will consider how the voices of subalterns may speak through the archives and whether it may be possible to reclaim their stories through library sources. Tuesday afternoon will feature a reading showcasing Asian American Alumni of Brooklyn College's Masters of Fine Arts in Creative Writing programs. These alumni readers, Jai Chakrabarti, R.O. Kwon, Cherry Lou Sy, and Yun Wei will present their works of fiction, plays and poetry. That evening, students and faculty will discuss the history of Asian American studies on campus, as well as Asian Americans in the BC archives, and in the Center for the Study of Brooklyn's COVID Archive.
The Wednesday line-up features a panel discussing "The Secret History of Academic Disciplines," in the evening. The panelists will explore how the current configuration of academic disciplines was influenced by the nineteenth century expansion of European colonialism. It will also discuss how scholars today are attempting to fundamentally decolonize and transform age-old concepts and categories that have historically been foundational to their disciplinary methodologies in History, Anthropology, Psychology, Art, and Biology.
On Thursday, Prof. Lowe will participate in two panels during the day and deliver the Hess Memorial Lecture that evening. The panel on Thursday morning is entitled, "Before 1492: Comparative Pre-modern Colonialisms." This panel will consider imperialism and colonialism as phenomena that occurred before the era of European exploration. This consideration of pre-modern colonialisms will expand our awareness of colonialism in other times and places and deepen our understanding of European hegemony. At the 11-12:15 time slot, a faculty panel will discuss "The New Nativism" and consider the rise in xenophobia in the United States with a view toward considering its origin and current manifestations. And from 5 to 6:45, Prof Lowe will deliver the annual Hess Memorial Lecture, a public presentation of original material by the resident scholar.
Inviting academic thought leaders like Prof. Lowe brings a dynamism to the campus that provides an opportunity for students and faculty to expand their intellectual reach and pursue greater knowledge. Academics like Lowe bring the varied perspectives and expertise that are needed in an ever-evolving intellectual community. Her residency continues building and strengthening the academic community on the BC campus that was the original goal of the Wolfe Institute for the Humanities. Indeed the residency helps develop an environment that welcomes the entire campus community to explore their passions for the humanities, culture and contemporary issues.
Back to Critical Thinking — October 2021