English Department Alumnus launches Flatbush Commons
/web/aca_socialsciences_general/CT-October21-Wilkerson-01-94x84.jpg
Alumni Profile: Joshua Wilkerson '21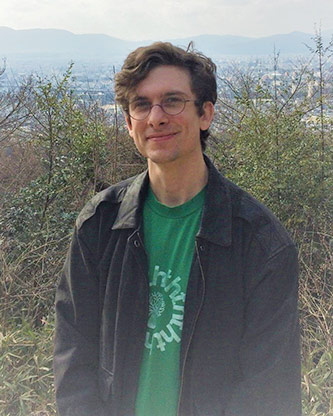 Department of English M.F.A. 2021 graduate, Joshua Wilkerson is a Brooklyn creative who spent his time at Brooklyn College learning how to understand the contemporary field of poetry and develop as both a reader and a writer. And indeed he has found success in publishing his writing in a number of outlets while working as an editor of poetry and visual arts pieces for the Brooklyn Review.
But one of Joshua's current projects is a concept called The Flatbush Commons where he is working alongside a likeminded group that includes Brooklyn College alumnus AJ Stoughton as well as Brittany Laurent and Yvonne Mpwo. They all have worked together to organize a communal creative space where people could gather and share their common interests and crafts. Though they do not yet have a brick and mortar location, the roots of it have been planted in the Flatbush community.  Wilkerson and his partners wanted to address the growing disconnect between the Brooklyn College community and the neighborhood surrounding it and have been actively involving artists and creators alike to form creative bonds. Indeed, Joshua sees the  Commons as part of a long term goal of uniting people through creativity and knowledge.
In his own words, Joshua describes the Flatbush Commons as a "Literary and Arts organization that is trying to bridge the gap between the Brooklyn College community and the larger Flatbush Community," and is thus intended to be a communal space that supports local artists as well as local academics and creatives. Without a set home base for their operation, the Flatbush Commons collective offers free workshops, free classes and free books out of public pop-up locations such as Prospect Park and Newkirk Plaza.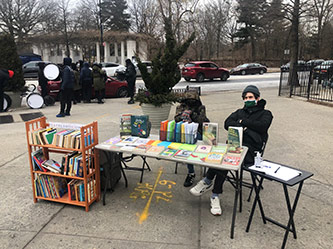 Joshua and his co-organizers spent countless hours on the development of the Flatbush Commons throughout the peak of the Pandemic. He noted that the challenges he faced trying to get the Commons up and running during the pandemic were hard, due to not being able to have a consistent community, under pandemic conditions and also not being able to pique initial interest in such an uncertain time. However, through it all the Flatbush Commons continues to grow within the community by hosting gathering areas, such as "The Little Library '' where, every week people can rejoice in visiting and finding new books that will spark their intellectual interests. Joshua also teaches a mini workshop at the Commons, that trains and aids people who would like to run their own workshops or classes through the project. Basically, acting as an organizational leader that directs the people as to how they can make the most out of their voluntary involvement.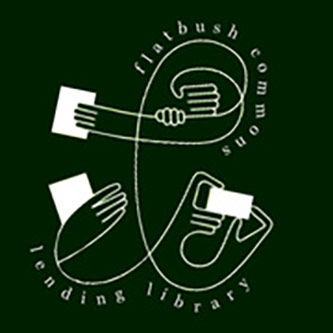 The Commons hosts many different events that are meant to help the community grow together, a particularly acute need since the pandemic when so many communities suffered alienation and disconnection. Joshua says that the general goal of the Flatbush Commons is "to work with as many like-minded groups as possible, within Brooklyn College or in the neighborhood, in order to map the existing assets of our community, help braid together existing networks, and funnel outside resources into the community wherever possible. At this stage, we hope to invite as many people as possible to provide feedback and help guide and shape what this organization can be. In general, the other founding members and I are especially interested in continuing to use this platform to help provide recognition and support to working artists and writers in the area, particularly BIPOC artists who may lack traditional institutional support." The ultimate goal of the Flatbush Commons is to have a long-term space for the people of the community to gather in person to take classes, workshops and just enjoy leisure time with other creatives, as well as serve as a space where artists can work together, build networks and develop their talents.
Joshua has been continuing to work on his manuscript of poetry from his M.F.A program, as well as doing some translation work alongside it. His passion for translation work and writing is rooted in the time that he spent overseas in China teaching ESL. He reported that he spent "all his time writing" while in China, and was reintroduced to his love for the craft, ultimately leading him to start the M.F.A program at Brooklyn College. He also mentions that his time there had him think a lot about "the way that literature exists between languages" which in turn is what ignited his passion for translation and seeing the way that literature can be perceived in various cultural contexts. His experiences in China led to the many threads of his current activities, given that he still enjoys doing translation work while teaching literature as an adjunct at Brooklyn College, publishing his own poetry and developing the Commons.  By having his own personal interests and his career overlap, he is able to validate the inspiration he felt during his time overseas.
"Some advice that I try to give myself often, is to think about how you can participate and help in the various things that are causing you anxiety and choose less of them." Joshua recognizes that by helping yourself dial down the noise of the world around you, you will in turn benefit while trying to achieve your ultimate goal. This is the mentality that aided in his many successes over the years and will definitely be a motto for his students, as they set their own goals and work towards their own successes. Being an academic and wanting to teach others how to critically think about literature is work in which Joshua takes pride and which he ultimately wants to be a long term part of his life, believing that teaching will also further his goal of uniting people through creativity and knowledge.
When Joshua is not working on all of his various projects he likes to spend his free time taking long walks in different neighborhoods and critically reviewing objectively "bad movies" with his friends. Yet he still finds time to pursue his passion projects and work towards his future goals. It is very apparent that Joshua is a creative thinker who has accomplished a lot throughout his college career as well as in his personal life outside of his M.F.A program. From what he has learned from his life experiences thus far, he leaves us with this advice for any student or person willing to listen to "recognize there's something valuable in helping in a small way and being a small part in a bigger thing. Which is important for younger people, now, because there is this first-person syndrome where we're taught to believe that we're the protagonist of some grand narrative but really it's important to remember that it's ok to be a side character." As he continues teaching as an adjunct and helps organize the Flatbush Commons, he is continually pursuing his objective, to educate and unite the community in and around Brooklyn College. With people like Joshua Wilkerson working on initiatives to rebuild, perhaps the future will feature a new normal for all involved in the Flatbush community.
Back to Critical Thinking — October 2021