Office of the Dean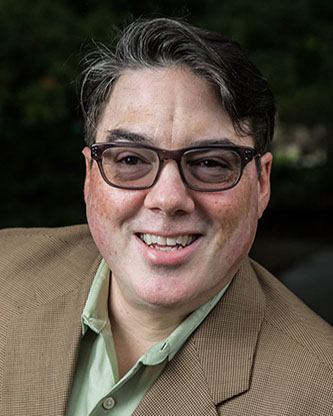 Richard Greenwald joins Brooklyn College as the dean of the School of Humanities and Social Sciences and professor of history directly from his position as executive dean of the Brooklyn campus of St. Joseph's College, where he was also a professor of history and sociology. Previously, he was the dean of the Caspersen School of Graduate Studies and the founding director of the Business, Society & Culture Program at Drew University in Madison, N.J., where he served on the faculty from 2005 to 2011 and attained the rank of full professor in history.
An accomplished author, Greenwald has scholarly interests in economic and urban development at the intersection of the workplace, business and American politics. His most recent book is Labor Rising: The Past and Future of American Workers (2012). He is the author of The Triangle Fire, the Protocols of Peace and Industrial Democracy in Progressive Era New York (2005) and Sweatshop USA: The American Sweatshop in Historical and Global Perspective (2003), and the editor of Exploring America's Past: A Reader in Social, Political and Cultural History, 1865–Present (1996). His current book projects include The Death of 9–5: Permanent Freelancers, Empty Offices and the New Way America Works (Bloomsbury) and Woven Together for Social Justice: The History of the American Needle Trades Union (New Press).
Greenwald earned a bachelor's degree in history from Queens College (CUNY) and an M. Phil. and Ph.D. in American history from New York University.