Office of the Dean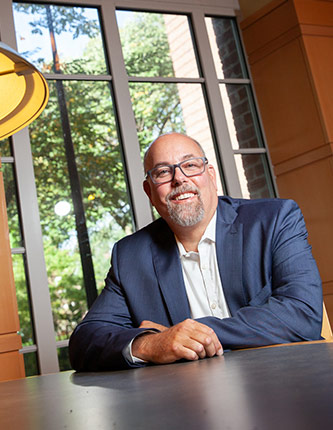 HSS Student Expo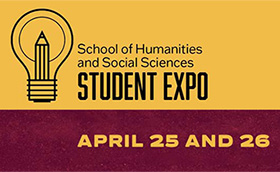 April 25 and 26
The HSS Student Expo will showcase the work of our outstanding humanities and social sciences students.
Kenneth A. Gould is a leader in the subfield of environmental sociology. His research focuses on the political economy of environment, technology, and development, and is best known for its contribution to the Treadmill of Production model of social system-ecosystem dynamics. His publications examine the role of inequality in environmental conflicts, and the impacts of globalization on sustainable development efforts. Gould is co-author of Green Gentrification: Urban Sustainability and the Struggle for Environmental Justice (2017), The Treadmill of Production: Injustice and Unsustainability in the Global Economy (2008), Local Environmental Struggles: Citizen Activism in the Treadmill of Production (1996), and Environment and Society: The Enduring Conflict (1994). He is also co-editor of Ten Lessons in Introductory Sociology (2017) and Twenty Lessons in Environmental Sociology (2015). His recent journal articles examine the structure of scientific research on nanotechnology, and the relationship between ecotourism and oil exploration on the Meso-American Barrier Reef. Gould is past chair of the Environment and Technology section of the American Sociological Association.
Kenneth A. Gould grew up a block away from Brooklyn College. He is a product of New York City public schools: P.S. 152, Andries Hudde Junior High School, and Edward R. Murrow High School. Gould earned a bachelor's degree from the University of Michigan and a Ph.D. in sociology from Northwestern University. For 15 years he was a faculty member of St. Lawrence University, where he served as chair of the Department of Sociology and coordinator of the Caribbean and Latin American Studies Program. He returned to Brooklyn in 2007 to serve as chair of Brooklyn College's Department of Sociology, and later as director of the Urban Sustainability Program. Gould also serves as professor of both sociology and earth and environmental sciences at the CUNY Graduate Center.