History
By examining the past, you understand the present and can create a better future.
Historians study humanity's past successes and failures, eras of brilliance and times of darkness, enlightened civilizations, and devastating regimes—all of which help explain the present. And with a firm understanding of what preceded us, you can shape where we are headed. A bachelor's degree in history means that you've learned which ideals, systems, and structures benefited mankind and which ones didn't, and that can ease your entry into almost any field, such as government, education, and business. Our Department of History faculty, which includes Pulitzer Prize winners and finalists, will work closely with you to advise you on the myriad opportunities awaiting you.
Contact Information
Department Chairperson: Gunja SenGupta
Deputy Chairperson: Philip Napoli

Location: 1105 Boylan Hall
Phone: 718.951.5303
Fax: 718.951.4504
Office Hours
For appointments, please e-mail Professor SenGupta at sengupta@brooklyn.cuny.edu.
LAMEM Fall 2019 Colloquia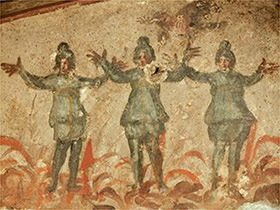 The Late Antique-Medieval-Early Modern Faculty Working Group at Brooklyn College presents their fall 2019 colloquia:
Monday, September 16: The Faces of Cao Gui: Fact and Meaning in the Historiography of the Warring States and Former Han
Tuesday, October 29: Christianizing Euripides or Euripidizing Christianity: The Christus Patiens
Monday, November 4: Utter Joy: The Politics of Religious Affect from Reformation to Revolutionary England
Tuesday, December 3: World War I, the New World Order, and the Invention of Renaissance Literature
Students and faculty are welcome.
Alumni Spotlight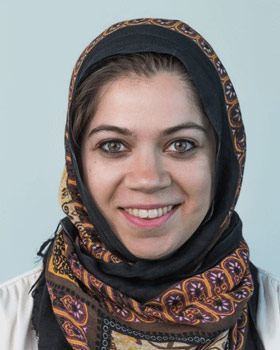 Zujaja Tauqeer '11
Through the support of my professors at Brooklyn College, I went on to do a doctorate in history at Oxford. My program had no course work so I had to hit the ground running when I started, and the skills that I had learned at BC enabled me to succeed in writing a thesis that passed without any corrections.