History
By examining the past, you understand the present and can create a better future.
Historians study humanity's past successes and failures, eras of brilliance and times of darkness, enlightened civilizations, and devastating regimes—all of which help explain the present. And with a firm understanding of what preceded us, you can shape where we are headed. A bachelor's degree in history means that you've learned which ideals, systems, and structures benefited mankind and which ones didn't, and that can ease your entry into almost any field, such as government, education, and business. Our Department of History faculty, which includes Pulitzer Prize winners and finalists, will work closely with you to advise you on the myriad opportunities awaiting you.
Common Reader Project and The 1619 Project
Faculty Panel Discussion
October 28, 2020
7 p.m.
LAMEM Fall 2020 Colloquia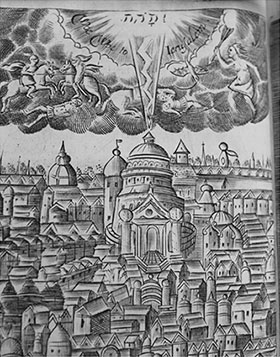 The Late Antique-Medieval-Early Modern Faculty Working Group at Brooklyn College presents their Fall 2020 colloquia:
Tuesday, September 22: Thinking Within the Lines: Some Medieval Islamic Views on Permissible and Heretical Interpretations of Scripture
Thursday, October 8: Shimmering Contraries: Medieval Grammar and the Rise of Race and Racism
Thursday, October 29: Research Perspectives in Late Latin Poetry
Monday, November 9: Bodies Besieged: Early Modern Plague Literature and the Destruction of Jerusalem
Monday, November 23: Monks Learning to be Priests: Bodies, Texts, and Educational Boundaries in the Twelfth Century
All events will be held on Zoom. Students and faculty are welcome.
Important Adviser Information
Contact Information
Department Chairperson: Philip Napoli
Undergraduate Deputy Chair: Swapna M. Banerjee
Location: 1105 Boylan Hall
Phone: 718.951.5303
Fax: 718.951.4504
Alumni Spotlight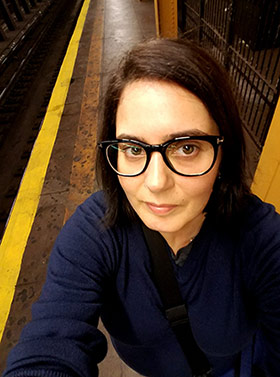 Nathalie Belkin '13
Through her major in history, "I developed skills that widened my scope of understanding. Instead of blindly agreeing or disagreeing with something I had read or heard, I found myself asking questions of history and the historians who created it."