Alan Aja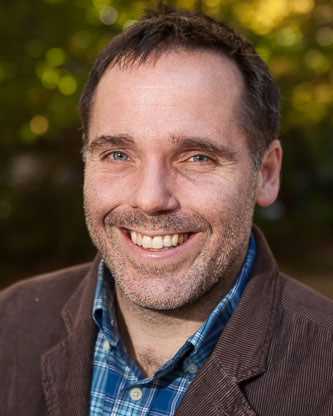 Puerto Rican & Latino Studies 
Years at Brooklyn College: 11
Published Miami's Forgotten Cubans: Race, Racialization and the Local Afro-Cuban Experience (Palgrave-McMillan, 2016).
Presented at National Latin@ Psychology Association roundtable with Maria Scharron del Rio (Psychology)—"Latinxs: Inclusive Language at the intersection of gender identity, heteronormativity, ethnic pride and culture," Orlando, Florida, October 1, 2016 (based on our viral piece: The Case for Latinx: Why Intersectionality Is Not a Choice," Latino Rebels, December 5, 2015.
Published (with Alex Vitale, Sociology), "White-Supremacist David Duke's New Senate Campaign Fits a Pattern," The Nation, July 23, 2016.
Published (with a group of economists): "Making College Free Could Add a Million New Black and Latino Undergraduates," with Paul, Mark, Darrick Hamilton and William Darity, Jr. Dissent Magazine, March 21, 2016.
What is so special about Brooklyn College and its students?
Our students aspire to redefine the margins of society, where many of them come from, in their own ways, engaging in acts of resistance, identity-formation and self-assertion, and collective/direct action against daily injustices in all institutional spheres (labor market, education, policing, housing, etc.). They take pride and value in their ethnicities, using what they learn in the classroom/course work to their advantage, not only to educate others, but as necessary organizing mechanisms to fight deeply entrenched racial injustices in the United States. Our students are kick-ass justice-centered philosophers and thinkers, with hopes to empower others to together make better their futures.