Tammy Lewis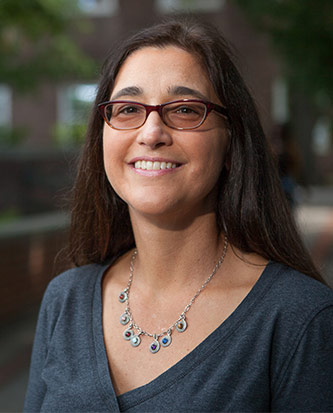 Sociology
Years at Brooklyn College: 8
In 2016, I published two books. The first, Ecuador's Environmental Revolutions: Ecoimperialists, Ecodependents, and Ecoresisters (MIT Press, 2016), is the culmination of years of work studying the transnational environmental movement in Ecuador. That work was supported, in part, through a Fulbright Fellowship and through a Tow travel grant. Ecuador's Environmental Revolutions received honorable mention from the Society for the Study of Social Problem's Global Division Outstanding Book Award. The second book, Green Gentrification: Urban Sustainability and the Struggle for Environmental Justice (co-authored with fellow Brooklyn College sociologist Kenneth A. Gould, Routledge, 2017), examines the consequences of urban greening with a focus on five cases in Brooklyn. This work grows out of teaching environmental sociology in the Urban Sustainability program. This year, I have been elected to chair the Environment and Technology Section of the American Sociological Association.
What is so special about Brooklyn College and its students?
I love Brooklyn College students. They are hard-working, curious, outspoken, open-minded, and eager to make a difference. They listen to each other. They are willing to change their minds in the face of new information. They appreciate the privilege of receiving an education. They make the most of the opportunities that they get at Brooklyn College. They give back through the work that they do when they graduate.