Fiction
Author Madeleine Thien to Join Fiction Faculty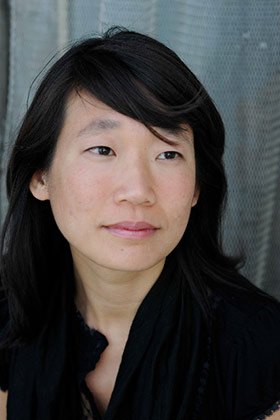 We are happy to announce that Madeleine Thien will join us starting with the upcoming academic year. She is author of the novels Do Not Say We Have Nothing (shortlisted for the Man Booker Prize, winner of the Governor General's Award for English Language Fiction), Certainty, Dogs at the Perimeter (shortlisted for Berlin's 2014 International Literary Award), and a story collection, Simple Recipes. Her essays have appeared in Granta, the Guardian, the Financial Times, Five Dials, and Brick, and her story "The Wedding Cake" was shortlisted for the 2015 Sunday Times EFT Short Story Award.
Joshua Henkin, Program Coordinator
The M.F.A. fiction program at Brooklyn College is a two-year course that maintains an enrollment of thirty students. While every member of the ongoing and visiting faculty works according to his or her methods, we are united in our conviction that newer writers need a balance of encouragement and serious, thoroughly considered feedback.
The curriculum is designed sequentially. Students take a workshop every semester. The program typically offers two traditional short fiction workshops and one novel-writing workshop each semester. The novel-writing workshop is meant to address the particular needs of students who are writing novels, and who would prefer to receive input on longer sections than a traditional workshop allows. The novel-writing workshops are open to students in their second, third, and fourth semesters.
First-year students take a craft course in the fall and a reading seminar during their fall and spring semesters. The reading seminars, led by faculty members, discuss classic and contemporary literature from a writer's point of view. If a traditional literature course is devoted, for instance, to understanding why Faulkner and Garcia Marquez are considered great writers, the reading seminars are more concerned with how writers like Faulkner and Garcia Marquez achieved their effects.
Second-year students take, along with their workshops, a one-on-one revisions tutorial in the fall, and a one-on-one thesis tutorial in the spring. The first is devoted to helping students with work that has already been discussed in their workshops, the second to helping them look over what they've done during their time at Brooklyn College, toward the completion of their theses. Both represent the program's desire to give each student individual attention outside of the workshops.
We who teach in the fiction-writing program do so in part because we want not only to be useful to younger writers but to know them. We care about each student we admit. We are trying, to the best of our abilities, to maintain the M.F.A. program we wish had been available to us.
Recent and forthcoming books from our alums include Bright Lines by Tanwi Nandini Islam (Penguin Books, 2015); The Beautiful Bureaucrat by Helen Phillips (Henry Holt and Co., 2015); You Are One of Them by Elliott Holt (The Penguin Press, 2013); Althea and Oliver by Cristina Moracho (Viking Children's, 2014); Black Cloud by Juliet Escoria (Civil Coping Mechanisms, 2014); and The From-Aways by CJ Hauser (William Morrow, 2014).