News and Events
Co-sponsorship Policy
The Department of Political Science's policy is to co-sponsor any event organized by a student group, department or program, if the organizing group requests our co-sponsorship.
What does our co-sponsorship mean?
The department supports the principle of a free marketplace of ideas. We also believe that learning does not occur solely within the formal confines of the classroom. Because we want our students to care about ideas and to be exposed to many different kinds of political conversations, when asked, we will co-sponsor speakers and events organized by student groups and other departments and units across the college. We especially appreciate the time and effort involved in organizing such events and we applaud all student groups, departments, and units who undertake the task of bringing diverse viewpoints to campus. Our co-sponsorship, however, does not mean that individual members of our department endorse or agree with the ideas expressed by the speakers and organizers of the events. Nor does it mean that the department has contributed financial or other material resources to the events. Our co-sponsorship means that we think the event should occur.
Fall 2013
Thursday, Dec. 12: Faculty Colloquium Series: What Can You Do With a Degree in Political Science?
Wondering what you can do with a political science degree? Trying to imagine your future after graduation? Come be part of a conversation with political science faculty and students. Majors, minors and all others are welcome. We're not having a holiday party this year, but this event will be fun, festive and not devoid of food. Please join us in the Political Science Lounge, 3414 James Hall, from 12:30 to 1:30 p.m.
Thursday, Nov. 14: Faculty Colloquium Series: Professor Jeanne Theoharis, "Thinking of Applying to Graduate School?"
If you are thinking of applying to graduate school — whether or not you are applying this year — this informative session will provide you with lots of tips about what to include and what not to include on your personal statement. Learn the ins and outs of personal statements and graduate school applications at this event on Thursday, Nov. 14, 12:30 – 1:30 p.m., in the Political Science Lounge, 3413 James Hall.
Monday, Nov. 4: When Post-Genocide Cambodia Meets Globalization
The Department of Political Science is proud to present a showing of A River Changes Course (2012), followed by a Q&A session with its executive producer Youk Chhang. The film documents the changing social, economic and environmental landscape in post-genocide Cambodia. For the past three decades, Cambodia has opened its door for business and attracted a significant portion of foreign direct investment from other countries in the region, especially China. This film suggests that Cambodia's economic growth will increasingly be achieved at the expense of this country's environmental health and socio-economic justice.
Chhang is the executive director of the Documentation Center of Cambodia (DC-Cam) and a survivor of the Khmer Rouge's "killing fields." Before leading DC-Cam, Chhang managed human rights and democracy training programs in Cambodia for the U.S.-based International Republican Institute. Chhang is a senior research fellow at the Center for the Study of Genocide, Conflict Resolution, and Human Rights at Rutgers University-Newark. He is the author of several articles on Cambodia's quest for memory and justice and is the co-editor of Cambodia's Hidden Scars: Trauma Psychology in the Wake of the Khmer Rouge (2011). He received the Truman-Reagan Freedom Award from the Victims of Communism Memorial Foundation in Washington, D.C., in 2000. He was named one of Time's "60 Asian Heroes" in 2006 and one of the "Time 100" most influential people in the world in 2007 for his stand against impunity in Cambodia and elsewhere. Join us on Monday, Nov. 4, noon – 2 p.m., in the Woody Tanger Auditorium.
Oct. 2: Fall Welcome Back Party
Join us for our fall 2013 Welcome Back Party for the Political Science Department! Majors, minors and all those interested in the undergraduate program are welcome. Featuring: pizza, the Political Science Club, Fun Political Science Faculty, and perhaps even some bling. The party will be held in the Political Science Lounge, 3414 James Hall, from 12:30 to 2 p.m. on Tuesday, Oct. 2.
Sept. 12: The Speech: The Story Behind Dr. Martin Luther King Jr.'s Dream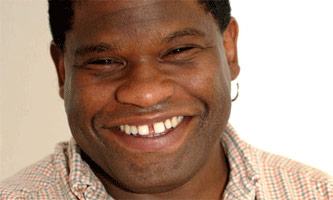 Martin Luther King Jr. delivered his powerful "I Have a Dream" speech on Aug. 28, 1963. Fifty years later, the speech endures as a defining moment in the civil rights movement. It continues to be heralded as a beacon in the ongoing struggle for racial equality.
Younge will speak about the events in his new book, which brings to life the fascinating chronicle behind "The Speech" and other events surrounding the March on Washington. Younge skillfully captures the spirit of that historic day in Washington and offers a new generation of readers a critical modern analysis of why "I Have a Dream" remains America's favorite speech.
Gary Younge is an author, broadcaster and award-winning columnist for the The Guardian and The Nation. His books include Who Are We, Should It Matter in the 21st Century and No Place Like Home, shortlisted for the Guardian First Book Award. For three years in a row (2001–03) he won Best Newspaper Journalist Award in Britain's Ethnic Minority Media Awards. In 2009, Younge was appointed the Belle Zeller Visiting Professor for Public Policy and Social Administration at Brooklyn College, where he taught both graduates and undergraduates for two years.
The talk will be held on Sept. 12, 2013, from 2:15 to 3:30 p.m. in the Jefferson-Williams Room in the Student Center. The event is sponsored by the Political Science Club and the Department of Political Science and co-sponsored by the Women and Gender Studies Program, the American Studies Program and the Mellon-Mays Undergraduate Fellowship.
Co-sponsored events
The Department of Political Science is pleased to co-sponsor an event organized by the New York Public Interest Research Group at Brooklyn College, "Un-tapped Potential." The purpose of the event is to educate the student body about how TAP is changing while also discussing how students can come together to share their opinions with their elected officials. Participants include Political Science Professor Caroline Arnold, NYPIRG Higher Education Advocate Kevin Stump, and Assembly Member Rhoda Jacobs. The event will take place Dec. 4, 2013, 4:30 – 6 p.m., in the Student Center Clubroom.
The Department of Political Science is pleased to co-sponsor Shirley Chisholm Day 2013. Organized by the Shirley Chisholm Project of Brooklyn Women's Activism, the event will take place on Tuesday, Nov. 19, at Brooklyn College in the Woody Tanger Auditorium with keynote speaker Karen Lewis, president of the Chicago Teacher's Union and a true catalyst for change, speaking at 11 a.m. and again at 4 p.m. We hope to see you there as we remember and celebrate the life and legacy of Shirley Chisholm.
The Department of Political Science is pleased to announced that it is co-sponsoring two talks organized by the Students for Justice in Palestine at Brooklyn College. The first is by Josh Ruebner, whose talk "Shattered Hopes: Obama's Failure to Broker Israeli-Palestinian Peace" will be on Wednesday, Nov. 13, at 6:30 p.m., on the sixth floor of the Student Center. The second is by Ben White, whose talk "Israel: Apartheid, not Democracy" will be on Thursday, Nov. 14, at 6:30 pm, on the sixth floor of the Student Center. (Contrary to reports in the media and statements from officials at Brooklyn College, the Department of Political Science decided explicitly to co-sponsor these events; it is not a "supporter," advocate, champion or endorser of these events and the views that will be expressed there.)
Announcements
June 6, 2013: Political Science Welcomes Three New Faculty Members
The Department of Political Science is delighted to announce that three new faculty members will be joining us in fall 2013. Let us tell you a little more about them.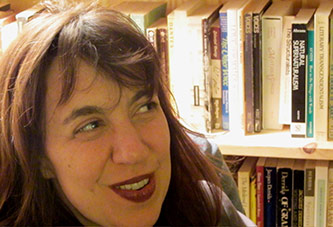 Professor Liza Featherstone
Liza Featherstone will be joining the department as the Belle Zeller Visiting Professor in Public Policy. She is a contributing writer to The Nation and a weekly columnist for amNY. Her work has been published by CNN.com, The Daily Beast, The New York Times, The Washington Post, Ms., The San Francisco Chronicle, Slate, The American Prospect, Glamour, the Brooklyn Rail, n+1's Occupy Gazette and many other publications. She is the author of Selling Women Short: The Landmark Battle for Workers' Rights at Wal-Mart (Basic Books, 2004) as well as co-author of Students Against Sweatshops (Verso, 2002). She has taught at New York University's Arthur Carter Journalism Institute, Columbia University's School of International and Public Affairs, CUNY's Joseph S. Murphy Institute for Labor Studies and the CUNY Graduate Center. In addition to her longtime emphases on labor and women's rights, Featherstone has in recent years been writing extensively on education justice issues. She is also working on a book about focus groups and democracy, to be published by OR Books later this year. Professor Featherstone will be teaching two courses this fall: POLS 4000W, Capstone Seminar (Thursday, 6:05 – 8:35 p.m.) and POLS 3160, Politics and the Media (Tuesday and Thursday, 11 a.m. – 12:15 p.m.).
Min Hee (Minnie) Go
Min Hee (Minnie) Go received her Ph.D. from the University of Chicago in 2012, specializing in urban politics. Her dissertation examines the role of community civic capacity in the long-term redevelopment of post-Katrina New Orleans. Go is currently working on three projects: (i) a book project on post-Katrina New Orleans; (ii) state bureaucracy and building code adoption across American states; and (iii) civic capacity and disaster recovery in Long Island after Hurricane Sandy. In fall 2013, she will be teaching undergraduate and graduate courses on Urban Government and Politics (POLS 3140 and POLS 7510X).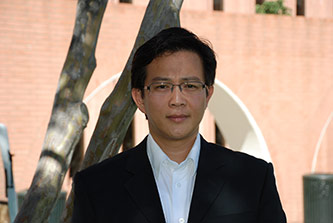 Kosal Path
Kosal Path is originally from Cambodia, where he survived the genocide as a child between 1975 and 1979. Path graduated from the University of Southern California (USC) in 2008 and served as lecturer of international relations at the USC School of International Relations from 2009 through 2011. His research areas include genocide, national identity and nationalism, and international relations of East Asia and Southeast Asia. His current research projects focus on the South China Sea dispute and post-genocide social rehabilitation in Cambodia. In the fall, he will be teaching the Political Economy of International Relations (POLS 3203) and Modern International Politics (POLS 7610X).
Feb. 2, 2013: A Letter to Brooklyn College Students
In the last week, we have been contacted by members of the Brooklyn College community and beyond about the political science department's co-sponsorship of a panel discussion on the Boycott, Divestment, and Sanctions (BDS) movement. Many have expressed support for our co-sponsorship, but we have also heard concern that the Political Science Department is not willing to co-sponsor speakers or events representing alternative views. In fact, since this controversy broke, no group has contacted the Political Science chair requesting the department's co-sponsorship of a specific event or actual speaker representing alternative or opposing views.
We are writing you now to clarify and reaffirm our longstanding department policy on co-sponsorship. We welcome — indeed, encourage — requests to co-sponsor speakers and events from all student groups, departments and programs. Any groups, departments or programs organizing lectures or events representing any point of view should e-mail the chair, Paisley Currah, with a formal request for cosponsorship. Each and every request will be given equal consideration.
We look forward to hearing from our students and colleagues.
Warmly,
Paisley Currah, Chair, on behalf of the Political Science Department
Jan. 20, 2013: Statement
A student group at Brooklyn College has organized a panel discussion regarding the Boycott, Divestment, and Sanctions (BDS) movement, a nonviolent response to the State of Israel's handling of the Palestinian conflict. On college campuses around the country and across the world, this issue is being discussed. Brooklyn College should be no different. The Department of Political Science has thus decided to co-sponsor this event. We encourage students and members of the community to attend, pose their questions, and air their views.