Lawrence Memorial Lecture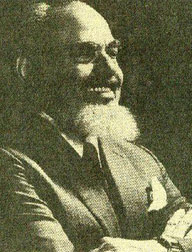 Professor Charles R. Lawrence II was a member of the Department of Sociology from 1948 until his retirement in 1977. He served as chairman from 1966 to 1977. In addition to providing leadership to the department, Lawrence was the first black and only the third lay person to hold the presidency of the House of Deputies of the Episcopal Church's General Convention. He was instrumental in paving the way for the ordination of women in the Episcopal Church and played a leadership role as well in marshalling the church's efforts to end apartheid in South Africa. The Charles Lawrence II Memorial Lecture Series is presented by the Department of Sociology and the president of Brooklyn College. It was established in 1989 by his family and friends to honor his intellectual and spiritual legacy.
More Information
For further information about this lecture series, please contact Professor Gertrud Lenzer, organizer and chairwoman, Charles Lawrence II Memorial Lecture Committee.
The 2007 Charles Lawrence Memorial Lecture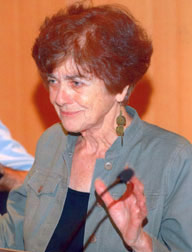 This year's lecture was delivered by Dr. Frances Fox Piven (CUNY). Piven's talk was on "Popular Power in a Globalizing World" on Nov. 7, 2007.
The Charles Lawrence Memorial Lectures
2004
Irving Horowitz
Hannah Arendt University Professor Emeritus, Rutgers, The State University of New Jersey
The Limits of Social Policy and the Changing Character of Social Science in the United States: Comparing 1904 and 2004
2001
Immanuel Wallerstein
Director, Fernand Braudel Center, Binghamton University
Senior Research Scholar, Yale University
America and the World: The Twin Towers as Metaphor
1999
Jagdish Bhagwati
Arthur Lehman Professor of Economics and Professor of Political Science, Columbia University
Capitalism and Well-being: Governance in the 21st Century
1998
Robert K. Merton
University Professor Emeritus, Columbia University
De-Gendering 'Man of Science'; A Venture in Sociological Semantics
1997
Barbara J. Fields
Professor of History, Columbia University
Race in American Life
1996
Herbert J. Gans
Robert S. Lynd Professor of Sociology, Columbia University
The War Against the Poor and the Job Crisis
1995
Hylan Lewis
Professor Emeritus of Sociology, Brooklyn College
What's in a Name? The Semantic Politics of Poverty, Race, and Class
1994
Frances Degen Horowitz
President, Graduate School and University Center, the City University of New York
'You Said It Would Be Safe': Children and Violence
1993
William Julius Wilson
Lucy Flower University Professor of Sociology and Public Policy, University of Chicago
The Changing Context of Race and Poverty in Urban America
1992
Eugene D. Genovese
Distinguished Scholar in Residence, University Center, Atlanta
The Southern Conservative Tradition
1990
John Hope Franklin
James B. Duke Professor Emeritus of History and Professor of Legal History in the Law School, Duke University
Whither American Brotherhood?
1989
Sara Lawrence Lightfoot
Professor of Education, Harvard University
Balm in Gilead: On Love, Justice, and the Word