Faculty Authors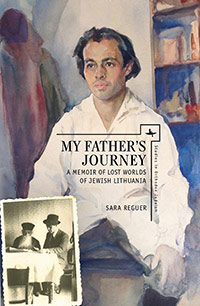 My Father's Journey
Sara Reguer
Born into a leading Lithuanian-Jewish rabbinic family, Moshe Aron Reguer initially followed the path of traditional yeshiva education. His adolescence coincided with World War I and its upheavals, pandemics, and pogroms, as well as with new ideas of Haskala, Zionism, and socialism. His memoir, recently discovered and here translated and published for the first time, discusses his internal struggles and describes the world around him and the people who influenced him. Moshe Aron Reguer wrote his memoir at the age of 23, on the eve of his departure for Eretz Israel in 1926. However, his story did not end there, but continued in British Mandated Palestine and the United States. He kept in touch with the family in Brest-Litovsk until the Nazis destroyed Jewish Lithuania, and some of their correspondence is included within this volume.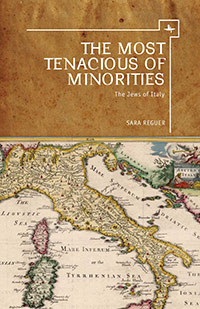 The Most Tenacious of Minorities
Sara Reguer
Since arriving in Rome more than 2,000 years ago, the Jewish communities of Italy have retained their identity over millennia. This book traces the foundations of their community, focusing on their economic, intellectual, and social lives as they moved between northern and southern Italy. Over the centuries these localized Italian groups were reinforced with the arrival of German, Provencal, Sephardic, and—most recently—Ashkenazi and Middle Eastern Jews. Surviving religious persecution, ghetto-ization, and the Holocaust, the Jews contributed to Italian society when they could. Supplemented by maps, illustrations, sidebars, and primary sources, this book is a scholarly yet popular overview of a minority group that is proud to be Italian and equally proud to be Jewish.