News and Events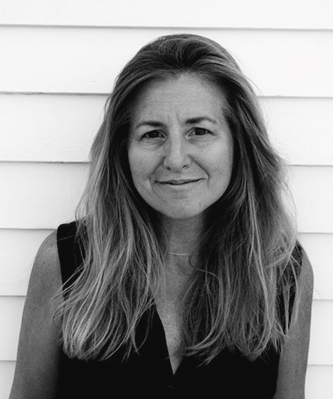 August 12, 2015: Political Science Welcomes New Belle Zeller Professor
The Department of Political Science is delighted to announce that JoAnn Wypijewski has joined us as our new Belle Zeller Visiting Professor in Public Policy.
JoAnn Wypijewski has been a professional journalist for more than 30 years, writing for numerous publications, often at the intersections of class, race, sex, and empire. An editor at The Nation from 1982 to 2000, she now writes a feature there on sex, politics, and culture called "Carnal Knowledge." Her books include Killing Trayvons: An Anthology of American Violence (with Kevin Alexander Gray and Jeffrey St. Clair); Painting by Numbers: Komar & Melamid's Scientific Guide to Art; and The Thirty Years' Wars: Dispatches and Diversions of a Radical Journalist, 1965–1994, the collected writing of Andrew Kopkind. Editing credits include Trampling Out the Vintage: Cesar Chavez and the Two Souls of the United Farm Workers, by Frank Bardacke; and A World I Loved: The Story of an Arab Woman, by Wadad Makdisi Cortas. She is the co-founder, program director, and board chair of Kopkind, a political education retreat/seminar project for activists, journalists, and filmmakers, which has run every summer in Vermont since 1999. She lives in New York's Lower East Side, where, since 1980, she has been deeply involved with the housing/social justice organization GOLES. She is currently working on narration for Before Homosexuals, a documentary by John Scagliotti; and on her own book Valiant, exploring the crack-up of empire and how people are living it.
Co-sponsorship Policy
The Department of Political Science's policy is to co-sponsor any event organized by a student group, department or program, if the organizing group requests our co-sponsorship.
What does our co-sponsorship mean?
The department supports the principle of a free marketplace of ideas. We also believe that learning does not occur solely within the formal confines of the classroom. Because we want our students to care about ideas and to be exposed to many different kinds of political conversations, when asked, we will co-sponsor speakers and events organized by student groups and other departments and units across the college. We especially appreciate the time and effort involved in organizing such events and we applaud all student groups, departments, and units who undertake the task of bringing diverse viewpoints to campus. Our co-sponsorship, however, does not mean that individual members of our department endorse or agree with the ideas expressed by the speakers and organizers of the events. Nor does it mean that the department has contributed financial or other material resources to the events. Our co-sponsorship means that we think the event should occur.