New Student Orientation
Welcome, Class of 2023
Orientation is special day for every new student—it's your formal introduction to Brooklyn College. You will receive information about academic and support resources, advice about how to successfully transition to college, and meet with an academic adviser to discuss enrollment for the upcoming semester.
Orientation is just the start of your academic career. We look forward to seeing you on campus!
Get Started
RSVP for Orientation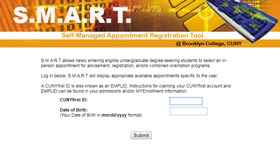 Orientation is mandatory for all students!
BC Roadmap to Success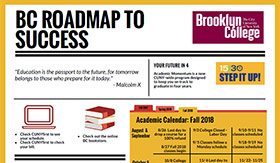 Download your roadmap for info about the academic calendar, First College Year events, Brooklyn College offices you can use for academic and life support, and more!
Pre-Orientation Checklist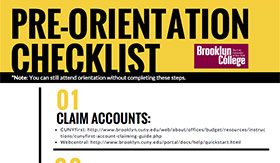 Orientation Schedule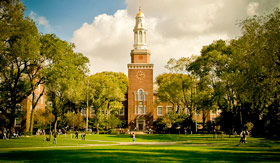 A brief outline of the day's events.
Additional Information
Student Troubleshooting Guide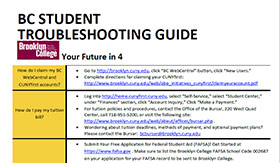 Need help with anything at all? Check out all the resources Brooklyn College has to offer.
Post-Orientation Checklist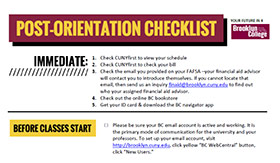 After Orientation, use this handy checklist to make sure you have everything ready for the fall semester.
Contact and Additional Resources