From Brooklyn to Brazil, students find a home at Brooklyn College.
Our students are a diverse community of impressive individuals. Some are homegrown, others arrive from the farthest corners of the globe, all are from varying walks of life, but what unites them is their drive for success and dedication to their future. At Brooklyn College, we make education both accessible with outstanding academic programs and affordable with our generous scholarship and financial packages. We were rated in the Princeton Review as one of the top 10 best value colleges in the country, and we regularly receive praise for our beautiful green campus and coveted location.
Brooklyn College welcomes undergraduate and graduate students, transfer and international students, and adults who are returning to college to continue their intellectual studies. With more than 125 undergraduate programs and 100 master's and advanced certificate programs, we're sure you'll find your time at Brooklyn College to be an unforgettable and rewarding experience.
Who Are You?
Choose one of the Options:
Tuition & Fees
Academic Programs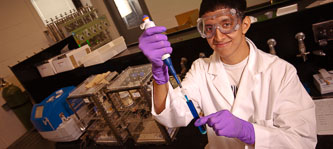 Search our database for a specific program, or see a list of them by department.
Brooklyn College Quick Facts
The Department of Psychology's Neuroscience Research Experiences for Undergraduates program awards a stipend of $3,100 to each of 12 students to support their research, travel expenses and project materials.
Our alumni have served as CEOs of Adobe Systems and Barnes & Noble.
Almost half of our students are the first in their family to attend college.
Conservatory of Music students can enroll in an internship whereby they perform for ailing and recovering patients in New York Methodist Hospital.
Featured Campus Facility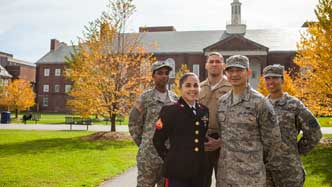 The center provides guidance and numerous support services to help veterans and military personnel in their transition to academic and civilian life.
Featured Department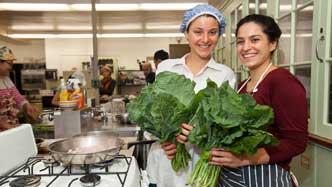 During their hands-on training in our Foods Lab, students learn everything about food from culinary techniques to a culture's influence on dietary choices.