From Brooklyn to Brazil, students find a home at Brooklyn College.
Our students are a diverse community of impressive individuals. Some are homegrown, others arrive from the farthest corners of the globe, all are from varying walks of life, but what unites them is their drive for success and dedication to their future. At Brooklyn College, we make education both accessible with outstanding academic programs and affordable with our generous scholarship and financial packages. We were rated in the Princeton Review as one of the top 10 best value colleges in the country, and we regularly receive praise for our beautiful green campus and coveted location.
Brooklyn College welcomes undergraduate and graduate students, transfer and international students, and adults who are returning to college to continue their intellectual studies. With more than 125 undergraduate programs and 100 master's and advanced certificate programs, we're sure you'll find your time at Brooklyn College to be an unforgettable and rewarding experience.
Who Are You?
Choose one of the Options:
Tuition & Fees
Academic Programs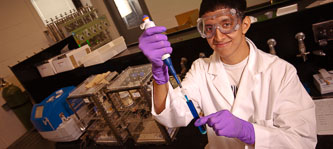 Search our database for a specific program, or see a list of them by department.
Brooklyn College Quick Facts
Students who successfully complete our Coordinated B.A.-M.D. Program automatically continue their medical education at SUNY Downstate Medical Center, one of the nation's leading urban medical centers.
Thom Calandra '79 was the founding editor of CBS MarketWatch.com.
Nearly two-thirds of our students receive scholarships or grants.
Physics students can participate in research groups on such topics as condensed matter theory, nano optics and semiconductor interfaces.
Hundreds of engraved bricks on campus are our alumni's way to honor loved ones and enshrine their thoughts for current students.
Featured Campus Facility
Open 24/7, this full-service computing facility has more than 80 workstations with Internet access, printing and scanning services, and a snack kiosk to keep our students energized.
Featured Department
Whether you want to be a CEO for a company on Wall Street or the owner of a business on Main Street, our programs will fully prepare you to enter the corporate arena.