From Brooklyn to Brazil, students find a home at Brooklyn College.
Stay Connected With Us Virtually!
Undergraduate Admissions is operating remotely.
Even though campus visits are not an option during the current health crisis, we still want to connect with you and answer your questions.
Our students are a diverse community of impressive individuals. Some are homegrown, others arrive from the farthest corners of the globe, all are from varying walks of life, but what unites them is their drive for success and dedication to their future. At Brooklyn College, we make education both accessible with outstanding academic programs and affordable with our generous scholarship and financial packages. We were rated in the Princeton Review as one of the top 10 best value colleges in the country, and we regularly receive praise for our beautiful green campus and coveted location.
Brooklyn College welcomes undergraduate and graduate students, transfer and international students, and adults who are returning to college to continue their intellectual studies. With more than 80 undergraduate programs and certificates, and almost 90 master's, advanced certificate, and diploma programs, we're sure you will find your time at Brooklyn College to be an unforgettable and rewarding experience.
Who Are You?
Choose one of the Options:
Tuition & Fees
Academic Programs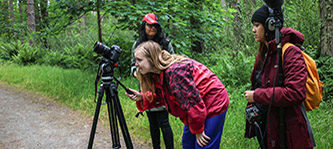 Search our database for a specific program, or see a list of them by department.
Brooklyn College Quick Facts
Since 1972, the School of Education has played a central role in preparing the next generation of teachers, administrators, counselors, and school psychologists.
Adolph S. Clausi '43 was part of development teams that created Tang, Shake 'n Bake, Jell-O instant pudding, Country Time lemonade, and Cool Whip.
Sandra Feldman '60 served as president of the American Federation of Teachers for seven years.
Seven centers and institutes within the School of Natural and Behavioral Sciences support student and faculty research.
Featured Campus Facility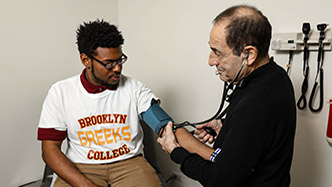 Students are entitled to unlimited visits to the Health Clinic, which provides diagnostic tests, health counseling, immunizations and medications, among other services, many of which are free.