Prospective Students
Learn More About Brooklyn College
Meet Our Alumni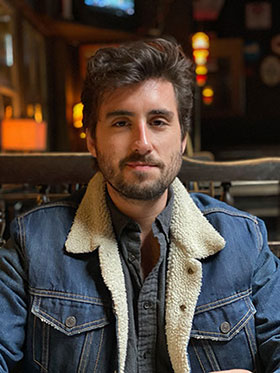 Ken S.
M.A. History, Class of 2020
Since 1930 Brooklyn College has offered degrees which transforms our students into leaders in their fields and professions. As New York City's first public coeducational liberal arts college, Brooklyn College continues to adapt to our changing world and to the educational needs of Brooklyn, New York City, and the world.
Brooklyn College offers 74 graduate programs including M.A., M.S., M.A.T., M.F.A., M.S.Ed., M.Mus. programs and 17 advanced certificates and diplomas.
Event Calendar
September, September 18, 2021 @ 10 a.m.
Weekend Info Session
Thursday, September 23, 2021 @ 6 p.m.
Graduate Info Session
Thursday, September 30, 2021 @ 6 :30 p.m.
Feirstein Info Session
October 4 to October 29
October 2021 Graduate Open House
Thursday, November 11, 2021 @ 6:30 p.m.
Feirstein Info Session
Thursday, November 18, 2021 @ 4:00 p.m.
School Counseling/ School Psychology MSED
Thursday, December 9, 2021 @ 6:30 p.m.
Feirstein Info Session