Screenwriter Elissa Matsueda '07 M.F.A. talks about how she helped bring the forthcoming film Spare Parts from script to screen and divulges just what it takes to succeed in the film industry.
/web/new_2015news/150116_Matsueda_94x84.jpg
Talent to Spare
Jan. 16, 2015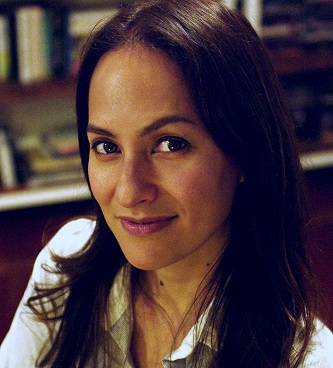 ">
"One of my producers told me I was the first writer he'd worked with who didn't have an actual meltdown on set," says Elissa Matsueda '07, M.F.A., screenwriter for the Lionsgate film Spare Parts. Succumbing to the enormous pressures and obstacles faced by writers in Hollywood was not an option as far as she was concerned. "You keep going because there's no other choice. The cameras are in place, the actors need their lines."
This work ethic is something Matsueda attributes to her time in the Brooklyn College M.F.A. creative writing program in fiction, where she said she learned to push herself further than she believed she was capable of going and developed "a pretty thick skin."
Spare Parts is a story about four undocumented teenage boys from Phoenix, who, in 2005, started a robotics team, and with little money or resources, built a robot and entered a prestigious competition against the likes of students from MIT. Matsueda, who previously worked as a web editor, wrote the screenplay based on an in-depth article on the young men in Wired Magazine that had been forwarded to her by her manager.
The screenplay went quickly from draft to finished film. "For my project, producers were already attached when I got the story, which gave it a certain legitimacy from the start," says Matsueda. "And with their input and notes, I was able to develop the script into something that would attract a studio and talent."
When asked what advice she has for young writers looking to break into the industry and experience similar success, Matsueda says that she "found that becoming a produced screenwriter requires a mix of talent, hard work, luck, and the ability to play well with others. It's very hard to break in without all of those qualities. I had some very smart, very good guides for my first project, and I'm incredibly grateful."
Spare Parts, starring George Lopez, Jamie Lee Curtis, and Marisa Tomei, opens in theaters nationwide today.
Back to BC News