A new program offers business students access to the financial district firms. 
/web/new_2015news/150625_WendyLiWu_94x84.jpg
Summer in the City
June 25, 2015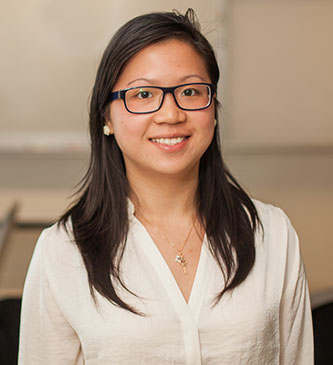 Wendy Li Wu, a junior majoring in accounting and business management and finance, understands keenly that getting good internships, attending industry events and networking with professionals are all essential to preparing for a career in financial services. So when she heard about the Summer Financial Careers Academy she knew she had to apply.

"I saw this as a great opportunity to gain some valuable experience that employers tend to look for in potential candidates," she says, noting that she has not yet done any internships in her field. "When I came across this program, I was fascinated by all the opportunities."

The academy—a two-year program for School of Business students who take a three-credit class, attend a variety of workshops arranged by the Magner Career Center, and then do an internship—began last summer, sprung from the efforts of former Brooklyn College Foundation Chair Marge Magner '69 to open more doors in the financial sector to Brooklyn College graduates. The students take their class during the first summer session at the college's Graduate Center for Worker Education, which is located in the financial district in lower Manhattan. The course is packed with guest lectures by industry heavyweights—many of them alumni of the college—brought in to give students candid advice on what it takes to make it in their fields. To date, the speakers have come from companies like Goldman Sachs, Ernst & Young, Credit Suisse First Boston, Standard and Poor's, Blackstone Group, Merrill Lynch, and AllianceBernstein.

"The feedback has been so positive from the speakers and the employers where these students end up interning," says Susanne Scott, associate dean of the School of Business.
Last summer there were 15 students in the inaugural program, 13 of whom landed internships after completing the academy. "That's enormously successful for any program," Scott adds, noting that the academy was so popular in its first year, she started getting calls from students at other institutions who wanted to apply.
The program is very selective. To qualify, students must have a grade point average of 3.50 or better and they are further screened with an interview.
"We're looking for intellectual strength, but beyond that, we are looking for students who have the potential to compete with students from other colleges," says Scott. "Many of them are first-generation college students who just need some extra preparation. We groom them to be successful in these high-powered firms."
Magner, a founding member and general partner of Brysam Global Partners, a private-equity firm that invests in consumer financial services in emerging markets, paid the summer session tuition for all the students in the academy's first two classes. She also founded the Magner Center, which last year celebrated its 10th anniversary.
Back to BC News