Graduating students discuss their most memorable moments at the college and why they feel well-prepared for their future endeavors.
/web/new_2015news/150527_Henderson_94x84.jpg
Reflections of the Class of 2015
May 27, 2015
As they prepare for the next stages of their lives, members of the Brooklyn College Class of 2015 share their fondest memories of the school that they have called home for the past few years. These students were also featured in the College's 2015 Countdown to Commencement social media campaign, which can be followed on Facebook and Twitter using the hash tag #BCGrad2015.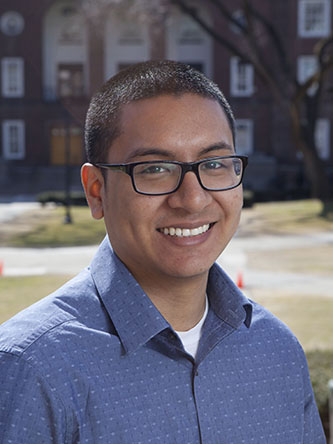 Edward Cerna
Student Activities
President of Brooklyn College Chapter of NYPIRG, treasurer of United Student League, participatory budget delegate for City Council District 38, former member of the CLAS Student Government Assembly, member of Congressional Hispanic Caucus Institute Alumni Association, member of FAFSA Adviser-Association Office YMCA of Greater NY.
What obstacles did you have to overcome to attend college?
The first obstacle I had to overcome in order to attend college was being the first person in my family to even apply. Filling out the FAFSA and CUNY applications were totally new experiences and I honestly didn't know anyone I could turn to for help. Upon entering school, I also had to overcome the drastic change in pace that college requires. I entered Brooklyn College with a 3.3 GPA and after my first year, I found myself with a 2.1. I was placed on mandatory tutoring and my self-esteem was very low. I doubted myself and felt like a tiny fish in a big sea. But I was able to persevere. I knew that I was not a failure; I refused to let myself be crushed by the heavy obstacles in my path.
My education at Brooklyn College has prepared me to face adversity. Brooklyn College has such a diverse student body that it's almost impossible to not meet someone who is passionate about something. Their passion inspires you and makes you truly appreciate other people's perspectives. My education at Brooklyn College has also instilled within me a strong work ethic. Some professors are very exigent, but having developed the skills required to succeed in those courses reassures me that, I am ready for what comes next: attending graduate school to obtain a master's in public administration; working for New York government in either the City Council or State legislature; and then heading to Washington, D.C. to run for public office.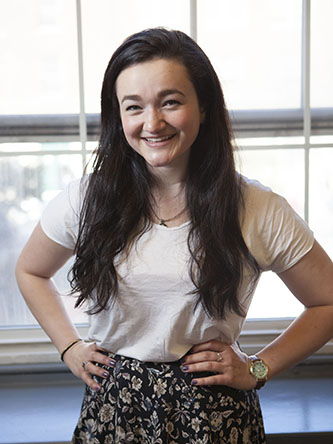 Bennett Collier
Student Activities
Captain of the Brooklyn College Women's Swim Team and recipient of the 2014-2015 City University of New York Athletic Conference (CUNYAC) Women's Swimming & Diving Sportsmanship Award, representative of the Brooklyn College Student Athlete Advisory Committee
Why did you choose Brooklyn College?
Growing up in Los Angeles exposed me to a great deal of diversity and big-city culture from the start. I spent my first two years of college at a very small and secluded school in Northern California and didn't feel at home in such a suburban place that lacked diversity. I had never lived on the East Coast before and decided that, since I was going to transfer schools after my sophomore year anyway, I might as well make a big and spontaneous move out of it. What other city could give me diversity, opportunity, and the city culture like New York could? Brooklyn College has a gorgeous campus and lots of clubs and sports teams that helped me feel at home. I was also able to take a lot of music classes in the conservatory, as well as pursue my passion for swimming.
Living in Brooklyn has taught me so much about myself in terms of my strength, my confidence, and my ability to do anything if I put my mind to it. Brooklyn College is very competitive in all of its fields and being here has made me push myself to limits I wasn't aware I could reach. I strived for perfect grades, wore myself out in the pool, and lost my voice multiple times from singing so much in the music program. Being around so many fascinating people from all different walks of life has prepared me for absolutely anything I do next. I have been exposed to so many opportunities and have made so many incredible friends and I know that what I have gotten from Brooklyn College will allow me to be successful in the future.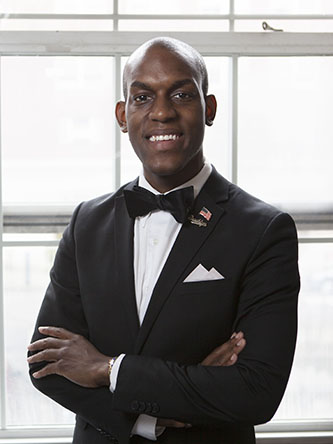 Jamell Henderson
B.A. in Political Science
Brooklyn, NY
Student Activities
Caribbean Students Union president, National Association for the Advancement of Colored People (NAACP) Club president, senior member of the Ernesto Malave Leadership Academy, co-chair of the University Student Senate (USS) Scholarship Committee
What are your post-graduation career goals?
I am beyond proud to say that I have learned the fundamentals of politics from the best political science department in all of CUNY! These professors—from Gaston Alonso, Paisley Currah, and Minnie Go, to Elizabeth Featherstone, Caroline Arnold, and Corey Robin, to one of my mentors, Jeanne Theoharis—have all pushed me to go above and beyond my thinking, to create a foundation for what I believe in, understand how I can make an impact in my community, and how I might represent my ideals and values when I begin to run for public offices throughout New York City and New York State.
Brooklyn College is not just a school; it's a family. It's because of this, that I have been more than proud to represent the college I love across the city, state and nation by participating in the 2014 CUNY Model Senate Program, serving on USS, and testifying before the New York City Council, CUNY Board of Trustees, the chancellor, Brooklyn Borough President Eric Adams and my very own college president, Karen L. Gould. I am forever indebted to Brooklyn College.
I have been selected for the National Urban Fellows Graduate Program at Baruch College, where I will receive my master's degree in public administration. I hope to then attend Columbia University, where I will pursue my Ph.D. in political science. From there, I will begin my political journey into elected office, and ultimately realize my dream to become president of the United States of America.
Back to BC News