Shirley Chisholm Project Director Zinga Fraser discusses the legacy and continued relevance of the political icon on the heels of the recognition by President Obama and in light of one of the most diverse presidential campaigns in recent memory.
/web/new_2015news/Chisholm_03_94x84.jpg
Obama Honors the Legacy of Shirley Chisholm '46 with the Presidential Medal of Freedom
Nov. 16, 2015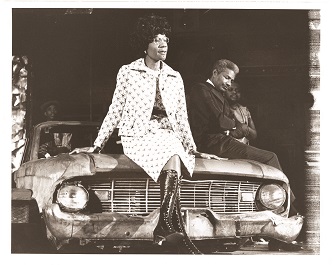 "What would it mean if President Obama or Hillary Clinton evoked Shirley Chisholm's name?" asks Zinga A. Fraser Ph.D., the new director of the Shirley Chisholm Project on Brooklyn Women's Activism. She received an answer in a most significant way when it was announced that Chisholm would be posthumously awarded the Presidential Medal of Freedom, the highest civilian honor, by President Barack Obama himself, at a ceremony to be held on Nov. 24 at the White House.

"Kudos to President Obama for recognizing Shirley Chisholm and what she represents," said Brooklyn College President Karen L. Gould at the 2015 Shirley Chisholm Day program, held on Nov. 17 in the Brooklyn College Student Center. Keynoting the annual event in honor of Chisholm was Robin D.G. Kelley, the Gary B. Nash Professor of American History at the University of California-Los Angeles.
"The college has a very long history of graduating students who go on to serve in public office and do amazing things. We say in our mission statement that one of the things we want our students to acquire is the ability to think critically, a quality exemplified in the work and continuing significance of Shirley Chisholm," added President Gould.
"At Brooklyn College and the Shirley Chisholm Project, we're already aware of how great Chisholm was. We're very pleased that President Obama and the White House have also acknowledged that greatness—and with one of the highest honors in the land," says Fraser. "It's a testament to Chisholm's enduring legacy and lasting impact."

Chisholm '46, the first African American woman elected to Congress, representing Brooklyn's 12th congressional district, is best known for being the first major-party black candidate for president of the United States and the first woman to run for the Democratic presidential nomination. She was instrumental in the creation of SEEK, cofounding the National Political Congress of Black Women, and also helping to found the National Organization of Women.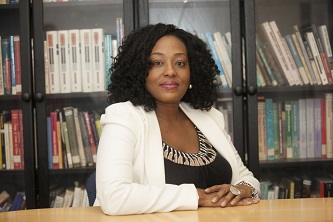 Chisholm's memoir Unbought and Unbossed details her grassroots, community-building efforts among a wide variety of constituencies, including blacks, whites, Latinos, lower-income and middle-class families, women across demographics, and the LGBT community. Her work with the last group, Fraser says, was ahead of its time and often overlooked by scholars. It also illustrates how difficult forging these alliances can be, even in a place like Brooklyn, which, according to Fraser, has one of the highest numbers of black women elected to public office in the country.
"Her ability to create coalitions that transcended gender, race and class is what makes Chisholm's political career admirable, revolutionary and radical," says Jenna Carter Johnson, a student majoring in sociology, who spoke at the Chisholm Day event. "Today's #BlackLivesMatter movement was created by three women of color in 2012 and seems to mirror Chisholm's strategy of inclusion as it wishes to affirm the existence of all black people, including the disabled, incarcerated, undocumented and all of those along the gender spectrum."

"Chisholm also tells us a great deal about the possibility and importance of learning from political failures," says Fraser, a former endowed post-doctoral fellow in women's and gender studies and recipient of the American Political Science Association's 2014 Byran Jackson Dissertation Research on Minority Politics Award. "As much as her story is about the aspirational, groundbreaking work that she did, it's also about the constraints in coalition building. In the end, it wasn't her ability to connect these groups, but the inability of these groups to work together for a common cause. But even in her failure to get various coalitions to work collectively, she provides us with some of the playbook that would later be utilized by our current president." Fraser is currently writing a book that is a comparative study of Shirley Chisholm and Barbara Jordan, as well as other black women political figures, in the context of examining their political genius, the different strategies they used to affect change.
The Shirley Chisholm Project maintains the world's largest collection of Chisholm-related artifacts, archived at the Brooklyn College Library. Fraser took over the role of director from Barbara Winslow and is very excited about the efforts to raise Chisholm's profile as a central and influential figure in the contemporary political landscape. Fraser also hopes to raise awareness and funds to accomplish things like bolstering the archive, creating paid internships that will allow students to work on Chisholm-related projects and conferences, and perhaps even financing scholarships in Chisholm's name.
The Presidential Medal of Freedom is "presented to individuals who have made especially meritorious contributions to the security or national interests of the United States, to world peace, or to cultural or other significant public or private endeavors."
Visit the Shirley Chisholm Project on Brooklyn Women's Activism.

Back to BC News