CUNY-HSI will serve as a leading international research center, supporting scholars and conducting policy analysis. 
/web/new_2018news/haitianflag_99x84.jpg
Brooklyn College Launches Haitian Studies Institute
May 16, 2016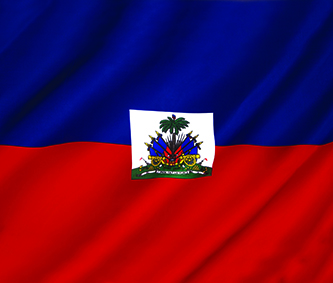 The CUNY Board of Trustees recently approved a new university-wide Haitian Studies Institute (CUNY-HSI) that will be housed at Brooklyn College. It will seek to establish itself as a leading international research center, supporting scholars, conducting policy analysis, fostering collaboration between CUNY and colleges and universities in Haiti, and conducting community outreach, among other goals.
"The CUNY Haitian Studies Institute will be a world-class research institute dedicated to the study of Haiti and the Haitian diaspora, and will go a long way to make CUNY a national leader in the study of this important region of the world and its people," said Richard A Greenwald, dean of the School of Humanities and Social Sciences. A new director will be named in the coming weeks.
Brooklyn College is a natural home for the institute, with a large Haitian-American community just outside its campus. The borough of Brooklyn has the largest concentration of people of Haitian descent in the state, with more than 60,000 foreign-born Haitians, and the largest concentration of Haitian-owned businesses and community-based organizations in New York.
The board's approval comes on the heels of a successful conference the college hosted late last month that drew scholars from across the country, and from Haiti, to discuss such topics as Haitian literature, education, health in Haiti, and the Haitian diaspora.
The announcement by the board was met with widespread approval from the growing group of CUNY-based scholars, faculty, students, and public officials desirous of expanding knowledge about the Haitian diaspora and Haiti as areas of serious research. 
Back to BC News