Jennifer Mikhli-Forkosh and Stephanie Taormina will speak at 2016 commencement. 
/web/new_2016news/160519Jennifer_Mikhli_Forkosh_94x84.jpg
Meet The Class of 2016 Valedictorian and Salutatorian
May 19, 2016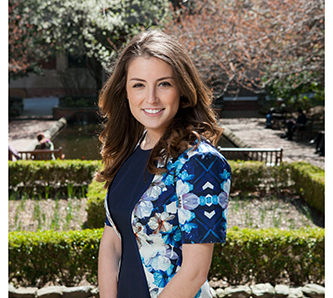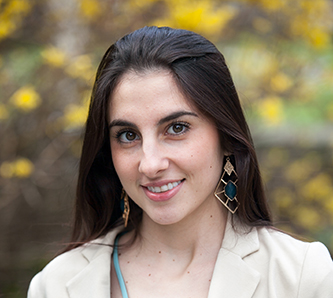 Class of 2016 valedictorian and Macaulay Honors College student Jennifer Mikhli-Forkosh comes from a long line of Brooklyn College graduates.
"In my family, there was always this idea that one could go anywhere after graduating from here," says Mikhli-Forkosh, who has two older siblings who attended the college and have since gone on to law and medical school. "It was always looked at as a hidden gem right in our backyard." 
With a cumulative 4.0 GPA, Forkosh has been on Dean's List continuously since 2012. She is receiving a Bachelor of Science in psychology, and is the recipient of the 2015 CUNY Excellence in Leadership Award. That same year, she received an award from the Brooklyn College Alumni Association. She has also received a Macaulay Honors College scholarship for academic excellence.
This past year, Mikhli-Forkosh helped to found the Women's Initiative at Brooklyn College and during her junior year, she was the first woman president of the Student Government in more than a decade. She has also been an editor of the student newspaper Night Call.
"My education at Brooklyn College has prepared me for the next stage of my life," says Mikhli-Forkosh. "The tremendous diversity exposed me to a richness of viewpoints, ideas, and culture that has greatly broadened my worldview."
She plans to attend law school to pursue a career in litigation. After graduation, she will work as a paralegal at the Manhattan District Attorney's office, which she says is a perfect synthesis of public service and legal work.
Class of 2016 salutatorian Stephanie Taormina holds a cumulative 4.0 GPA and has made the Dean's List every semester of her attendance. 
"Brooklyn College has helped to mold me into an intellectual and professional woman," she says. "It has given me not only the foundation knowledge I need to enter into my career field, but has taught me how to adapt to a diverse environment."
Taormina, who is receiving a Bachelor of Science degree in Health and Nutrition Science, was president of the Health and Nutrition Science club, a position in which she planned and organized many health and fitness events on campus. She has also been a member of the Civic Engagement team, helping with student orientations and elections, and other activities.
In 2013, Taormina earned recognition on the Brooklyn College Wall of Fame. This past academic year, she received two scholarships: the Pearl Gross '40 Scholarship in Nutrition and the Mereese Ladson Memorial Scholarship.
Taormina was accepted to a dietetic internship at New York Presbyterian Hospital, a yearlong program in which students apply theoretical knowledge learned in the classroom in a clinical setting. She will also begin the M.S. program in nutrition at Brooklyn College. Her dream job is to work as a registered dietitian at a hospital so that she can provide nutritional care to critically ill patients.
Back to BC News