The recent graduate says the college opened up numerous opportunities for her, helping her to realize her potential.
/web/new_2016news/LD_03_94x84.jpg
Columbia University Ph.D. Candidate Lisa Del Sol Reflects on How Brooklyn College Prepped Her for Success
Sept. 13, 2016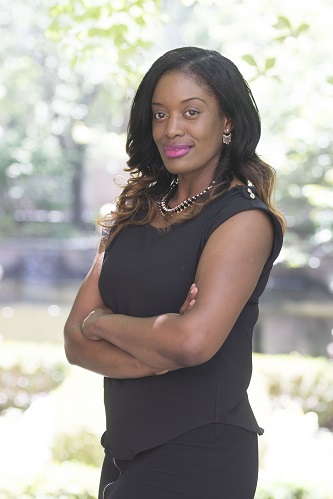 The Honors Academy. Phi Beta Kappa. The Mellon Mays Undergraduate Fellowship. The CUNY Pipeline Program Fellowship. Columbia University-bound. Name an accolade and it is likely that Lisa Del Sol '16 is a recipient of it. The accomplished graduate reflected upon all she has achieved at Brooklyn College—achievements that she says were attained with the help of an invested campus community.
"Crucial to my success as a student at Brooklyn College are the faculty who mentored me along the way," Del Sol said. "I constantly think about what my trajectory would have been had I not gotten into BC. There would have been so many missed opportunities."
Del Sol—who was born on the Caribbean island of Dominica and came to the United States with her mother when she was seven—double majored in English and Caribbean studies and double minored in sociology and Africana studies.
"One of Lisa's greatest strengths is her intellectual curiosity," said Assistant Professor Prudence D. Cumberbatch, who is coordinator of the college's Women's and Gender Studies Program and teaches in the Department of Africana Studies. "She is able to make connections across disciplinary boundaries and to make ideas her own. I see great things in her future."
Del Sol transferred to Brooklyn College from the New York City College of Technology, where she was initially majoring in computer science, after one of her professors noticed her aptitude in English and told her about the high quality of the English program at BC.
"She said, 'You're really doing well in English; you're very focused.' And truthfully, when I first enrolled in the class, I wasn't very interested in literature," Del Sol confided. "But then we read James Baldwin and that changed everything for me."
When she enrolled in her first English class at Brooklyn College, a course in modernism taught by Associate Professor Jason Frydman, the subject matter was so esoteric that she found herself floundering. She thought that perhaps she had made an error in judgment and that English might not be her strong suit.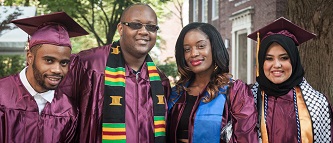 "But I didn't give up," she said. "And Professor Frydman took a real interest in his students and what we were doing. And it was the comments I got back on my first paper, a horrible paper, that helped me. I never had anyone tell me that I was a terrible writer before. But having him tell me in such a constructive way made me a better writer."
Emboldened by her growth, Del Sol took full advantage of every opportunity that came her way. Through the Mellon Mays Undergraduate Fellowship—and under the mentorship of Associate Professor of English Rosamond S. King, who is also director of the fellowship—she studied abroad in Brazil and South Africa, where she examined race and culture. She became an intern for Professor Roni Natov in the English Majors' Counseling Office, where she helped produce the college's undergraduate literary magazine, managed and produced content for the department blog and social media, and helped other students navigate the major. 
She participated in the Undergraduate Research and Mentoring Program, a pilot program which pairs transfer students with faculty and together they collaborate on research funded by the Mellon Foundation. Del Sol worked with Professor James Davis on a comparative literature project examining author Patrick Chamoiseau's use of language. In June, she presented her research, titled "Cultural Silencing Reproductions and Repetition of Cultural Trauma in the Work of Patrick Chamoiseau," at a Caribbean Studies Association conference in Port-Au-Prince, Haiti. In December, she will participate in an American Studies Association panel on gentrification in Denver, Colorado.
Del Sol began attending Columbia University this fall, where she is pursuing a Ph.D. in English and comparative literature. At Columbia, she also works as a research assistant for a faculty member in her area of study.
"I want to be an educator. I feel that it is the ultimate way to give back," Del Sol said. "I want to be able to do for other students what Professor Cumberbatch, Professor Davis, Professor Frydman, Professor King, and Professor Natov have done for me. It's all for nothing if you can't help someone else. You have to pull other people up."
Back to BC News