Former CUNY Baccalaureate student will pursue a Master of Science at the University of Sussex. 
http://www.brooklyn.cuny.edu/web/new_2017news/Jessica-Khaimova_94x84.jpeg
Fulbright Award-winner Jessica Khaimova '16 Heads to the United Kingdom to Study Astronomy
July 26, 2017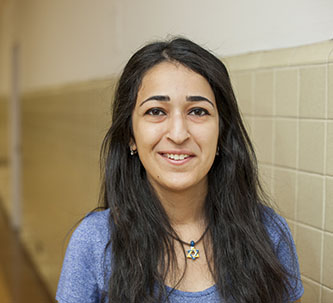 Jessica Khaimova '16 is on the move again. After recently returning from nearly a year abroad in Spain, she's now headed back across the pond to the United Kingdom on a one-year Fulbright-University of Sussex Partnership Award. The former CUNY Baccalaureate student who combined undergraduate studies in fiction writing and atmospheric and environmental science into a bachelor of science degree will now be studying for a master of science degree in astronomy. Her studies are fully funded by the Fulbright Commission.
"The opportunity to live in the U.K for a year was a big attraction for me," she says. "I'm excited to be working with a professor who does science outreach on campus. It's important that future generations are informed about the sciences." 
During her year abroad in Spain after she completed her undergraduate degree, Khaimova served as a high school English language assistant. She is a former Rosen Fellow who used the award's funding to take a trip to Scotland where she conducted research with a University of St. Andrews professor looking at the atmosphere of two planets outside of our solar system. While she was there, she collaborated on a research paper that was published in a peer-reviewed journal.
Khaimova was also a member of the Brooklyn College Scholars Program and has been the recipient of numerous awards, including the Magner Career Center's International Internship Stipend and a National Science Foundation grant for undergraduate research. She has already conducted a significant body of research and last year presented research from her senior thesis at the National Conference on Undergraduate Research.
She says that in her youth, her heroes were fellow New Yorkers and scientists Neil deGrasse Tyson and Carl Sagan, the latter of whom grew up in Bensonhurst and used to go to the same library that Khaimova uses.
The alumna says she will likely apply for Ph.D. programs after completing the Master of Science degree. 
Back to BC News