A generous gift from chemist Ed Birnbaum '64 will support undergraduate research in chemistry at Brooklyn College. 
/web/new_2017news/171221_UK_94x84.jpg
The Giving Spirit
Dec. 21, 2017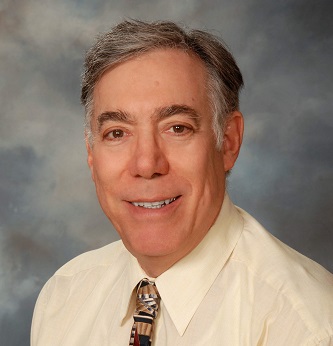 "I had been thinking about giving back to Brooklyn College for a long time," said Ed Birnbaum '64, who has enjoyed a lengthy and distinguished career as a chemist. "I essentially received a free college education. That was a gift. And I was looking for some mechanism through which I could return the favor."
Birnbaum has generously invested $20,000 in Brooklyn College via a charitable gift annuity, offered through the Brooklyn College Foundation (BCF). A charitable gift annuity provides fixed payments to donors for life in exchange for their gift of cash or securities to the BCF. The funds remaining at the end of the donor's life are considered a donation to the college. By making this investment, Birnbaum will receive income and tax benefits. His remaining balance will be utilized to support undergraduate research in the Department of Chemistry, the area of study in which he received his Bachelor of Science degree, and his legacy will live on for generations. 
The son of a Polish immigrant, Birnbaum was born and raised in Brooklyn and attended Brooklyn College because of its affordable, rigorous education. He originally intended to study math when he enrolled, but a meeting with one of the chemistry professors prior to classes starting changed his mind.
"I joined the brand new pilot program in chemistry established in 1960 by Professor J.G. Sharefkin," Birnbaum recalled. "One of the hallmarks of this program was to have students take a calculus-based two-semester physics sequence starting in the spring of freshman year, and the year-long physical chemistry sequence as sophomores, both novel ideas for the time. We also had a much more closely integrated lecture and laboratory program with a lot of freedom in completing our laboratory assignments."
During his senior year, Birnbaum carried out research on the chemistry of the lanthanides (elements with atomic numbers 58–71 that share common characteristics, including size and chemical reactivity) under the direction of the department chair, via the National Science Foundation Undergraduate Research Participation Program (NSFURPP). 
"Professor Sharefkin generated a lot of enthusiasm among the pilot program students, which along with my experience in the NSFURPP program encouraged me to go on to get my Ph.D."
After graduating from Brooklyn College, Birnbaum went on to earn both his master's and doctorate degrees at the University of Illinois.  
"I was only the third member of my extended family to go to college and the first to go to graduate school. I was quite nervous about whether I could handle it. I soon discovered that I was well-prepared to compete with the other 85 or so other first-year chemistry Ph.D. students from all around the country," Birnbaum said. "In fact, thanks to the quantum chemistry class I took as an undergrad, I was one of only three or four students to pass that portion of the entrance exam. Also, unlike many of my peers, I was also able to pass the German exam for chemistry graduate students the first time around, thanks to my two years of German at Brooklyn College."
Birnbaum spent a summer doing research at ESSO (now Exxon), where he decided that he preferred a career as an academic chemist rather than an industrial chemist because he liked the freedom of the academy as opposed to the constraints of the corporate world. After receiving a DuPont Teaching Fellowship during his last year of graduate school, and teaching the chemistry laboratory for the entering freshman chemistry majors at the University of Illinois, he decided that being a chemistry professor was the right path for him. Birnbaum's first academic position was as a professor at New Mexico State University (NMSU), where he and his associates were among the first to use nuclear magnetic resonance and fluorescence spectroscopy of lanthanide ions to probe both inorganic and biological systems. After 24 years, Birnbaum left NMSU, spending a year at Los Alamos National Laboratory, two years at the University of Hawaii, and another 15 years at the University of the Sciences in Philadelphia. At the University of the Sciences, he was also the chair of the Department of Chemistry and Biochemistry. 
"As department chair, I spent a lot of time mentoring and talking to chemistry students about their careers. The job market is much more challenging now. When I graduated, the success rate for obtaining a National Science Foundation grant was somewhere around 50 percent. Now it's, maybe, 15 percent," Birnbaum said. "In light of this, I encourage students looking to work in this field to have good writing and speaking skills and to be confident in their abilities; they have to be willing to push themselves and put themselves out there, make presentations at meetings and conferences, introduce themselves to experts in the field, and be willing to listen and receive constructive feedback."  
Birnbaum is now retired and living in New Mexico.
To learn more about the impact that giving has on Brooklyn College students and the various donor options available, please visit the Brooklyn College Foundation website.
There are many ways to support Brooklyn College: Make a planned gift through a will, trust, or retirement plan; designate gifts for specific purposes, such as scholarships, awards, prizes, internships, travel funds, research fellowships, or departmental discretionary funds; join the Boylan Society, a monthly sustainer program; purchase a Commemorative Brick and leave behind a lasting legacy at Brooklyn College; or make a one-time gift online. The Brooklyn College Foundation, Inc. was established in 1958 to encourage and promote the academic purposes of Brooklyn College of The City University of New York and the educational welfare of students, faculty, alumni, and the community. Through a full spectrum of fundraising programs, the foundation provides resources that advance the mission of Brooklyn College.
Back to BC News