From the moment she stepped on stage at Brooklyn College, Nelson understood that performance would be as much a journey of self-discovery as her life's work.
/web/new_2018news/180327_Novellateaser_94x84.jpg
Placing Craft Above Fame, Novella Nelson '58 Dared to Take on Roles from Classical to Avant-Garde
March 27, 2018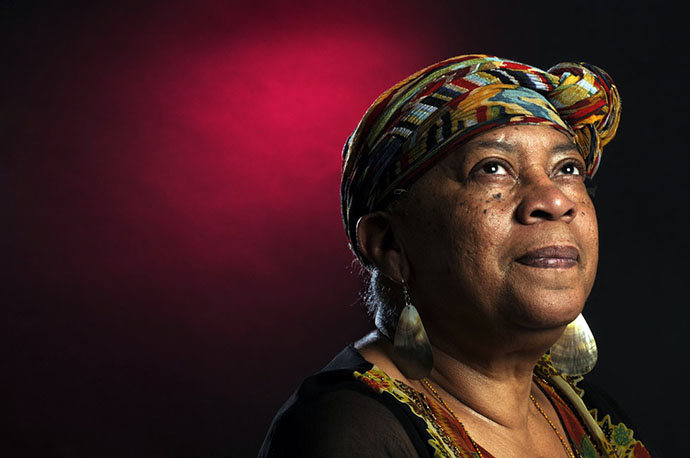 "I could tell you that what really made me decide to go into theater—I have to go back to college. In that piece with Maddy Bloom [as Frankie] in A Member of the Wedding, through the course of the performance I and the character really became one. That's the best way to put it. It's what I seek now in almost every play that I do, this transformation of self into character and how to do it. I didn't know how to do it then, I didn't understand technique or anything; it just happened. And that was very important, because it changed my life. I loved the moment I said 'This is what I want to do.' That was a very, very important moment in my life."
It was 1958 and 19-year-old Brooklyn College theater student Novella Nelson had just had an epiphany that acting would be her profession. Nelson had had thoughts of studying biochemistry but switched to theater after taking an acting class with Professor Catherine Myers. Myers cast Nelson as the housekeeper Bernice Sadie Brown in Carson McCuller's classic drama A Member of the Wedding, and it was while standing in the wings offstage after a particularly emotional scene that Nelson realized what she wanted to do with her life.
Over the next four decades Nelson would work on stage and film in a myriad of theater productions in New York and across the nation, appear on television in shows such as Law and Order, Oz, Sex and the City, The West Wing, and 30 Rock, and act in some 40 films, notably An Unmarried Woman (1978), The Cotton Club (1984), and Antwone Fisher (2002).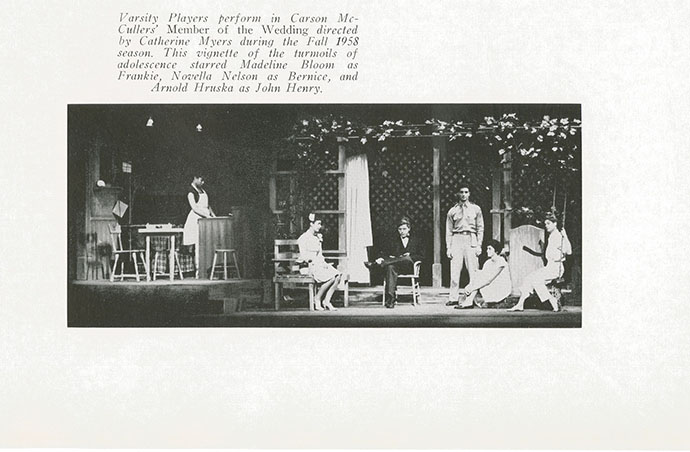 Shortly after Nelson graduated from Brooklyn College, she moved to Manhattan and began to hone her craft with teachers like Paul Curtis, who taught mime at the American Academy of Dramatic Arts. "He taught me about emotional honesty," Nelson said in a May 9, 2011, with Kimberly Shelby Szyszko for the Black Brooklyn Renaissance Digital Archive, sponsored by the Brooklyn Arts Council. She also studied with actor Richard Altman, who she said taught her technique.
Nelson was cast in a wide range of roles over her career: "I can't pin me down, and that doesn't worry me," she said in an interview for The Washington Post in 1978. "Everyone sees different parts of me. . . . Ask me in another five months who I am."
Directors took full advantage of Nelson's ability to stretch, expand, and fully inhabit any role she accepted from the classical to the avant-garde. After theater director Austin Pendelton cast her in Lillian Helman's 1939 play The Little Foxes, he later gave her the role of God in Noah's Flood, a one act-opera for children by British composer Benjamin Britten. In 2002, Nelson appeared in a National Actors Theatre production of Bertolt Brecht's The Resistible Rise of Arturo Ui. Directed by British director Simon McBurney Nelson worked alongside an all-star cast that included Al Pacino, Steve Buscemi, Paul Giamatta, Billy Crudup, and Brooklyn College alumnus Dominic Chianese '61.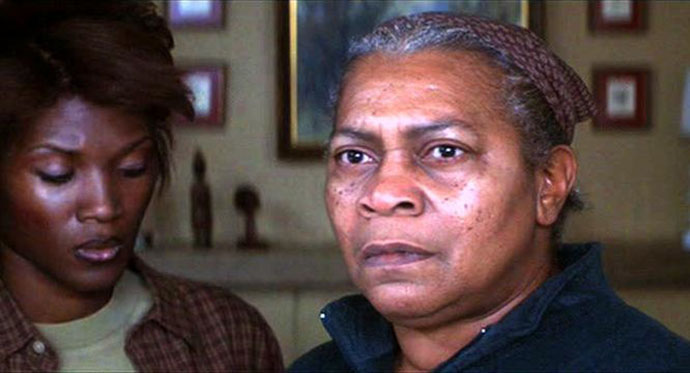 In 1970, Nelson began to work with another fellow Brooklynite, who had attended the same high school as she had, Eastern District High School in Williamsburg: It was Public Theater founder and director Joseph Papp. Papp hired her as artistic director of the Public sponsored New York Shakespeare Festival and gave Nelson free rein: "It became a place we did lots of black theater, fusing the African arts with European art forms and experimenting with plays, new plays, old plays, mixed casts, all of that," said Nelson in her 2011 Black Brooklyn Renaissance interview. Nelson's passion for bringing black art and literature to the fore would find her taking on the position of associate director for the Langston Hughes/Zora Neale Hurston play Mule Bone, which premiered on Broadway at the Ethel Barrymore Theatre in February of 1991. Three years later she would collaborate with Gloria Naylor '81 to adapt Naylor's novel Bailey's Café to the stage.
On Paul Mazursky '51
"I love Paul. He's a Brooklynite . . . . When I got hired for An Unmarried Woman [1978] I was two months pregnant, they were going to shoot the next month. Five months later I get the call—we're going to shoot now. I'm seven months pregnant. Big as a house. Paul said, 'It's okay, we'll shoot you from the top.' If you ever look at An Unmarried Woman again, you'll see that I'm shot from the top . . . . He could have absolutely fired me because I hadn't said I was pregnant at first. But he was such a nice man. He was so good and kind. I loved working with him and I love him as a human being."
—Novella Nelson, Black Brooklyn Renaissance Archives, 2011.
Nelson called her tenure at the Public Theater, during which time she produced poet Sonia Sanchez's Sister Son/Ji to critical acclaim, the "golden years." Ntzoke Shange's for colored girls who have considered suicide/when the rainbow is enuf would be the last play Nelson worked on before she left the Public Theater in 1976 for a role in An Unmarried Woman, a film by another Brooklyn College alumnus Paul Mazursky '51. And more life-changing than any role, Nelson had become pregnant. She gave birth to a daughter, and although she continued to work, her priority was motherhood.
"Mom was always very present," says her daughter Alesa Blanchard Nelson. "She chose to do plays outside of the city only during my vacations, so that she could provide consistency and stability during my grade school years. She was careful to plan around my life. Before that I roamed freely with her—when she did The Little Foxes, we lived in Los Angeles, and later spent one year in London, where I attended preschool the Little Red Schoolhouse. She took me everywhere. She was always there."
Never famous in the splashy Hollywood definition of the word, Nelson placed love of her craft above fame and wealth, and was generous in her outreach to younger actors, teaching classes particularly for those of color. "The one thing that I really try to make clear, especially to the young African-Americans is that I'm also quite willing to work on projects and I'm not caught up in the economics of it. There are many groups that know that if they call me I will come do readings for them, I will support in any way I can," said to Brooklyn Black Renaissance. For her commitment to African-American theater and film, the New Federal Theater in New York City honored Nelson and director Melvin Van Peebles in 2016.
"For my mom, acting was about self-discovery and giving, says Blanchard Nelson. It carried through to everything she did and never from a selfish place. Through acting she was able to make a living and care for a family and raise a daughter and be inventive and challenge herself. When she auditioned for what would be her last role in Lynne Ramsay's You Were Never Really Here, she used oxygen, and the director hired her with her nasal cannula regardless because despite everything, her work was still the most defining aspect. She was immensely proud to be seen on screen with a disability, portraying a normal person not defined by their disability."
After 30 years of living in Manhattan, Nelson moved back to Brooklyn, continuing to work in theater until her death at the age of 78 in 2017. "I still have friends in Brooklyn who are 50-year friends. And that's a real blessing to me," she said to Black Brooklyn Renaissance. When asked what performance meant to her, Nelson answered, "It's manifold. It's legacy. It's spiritual communication. It's teaching. It's sharing. It's remembering those who had worked so hard to allow me to be in the place that I am. It's continuing legacy . . . It's remembering the past and living in the now . . . . Technology has moved us to a different place. I think that's one o f the reasons I love the theater. It's still about intimate connections. About touching and feeling, live connection.
* * *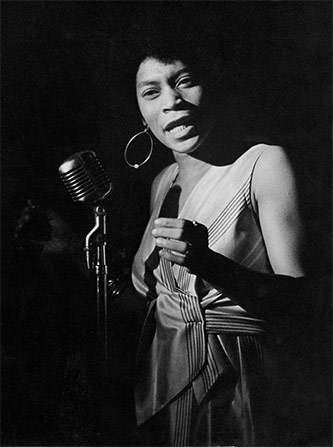 On Singing
"I've done three musicals: Purlie (1970) on Broadway [created the role of Missy in the original production, with Melba Moore, Cleavon Little, and Sherman Helmsley]; House of Flowers, [in 1967 as Madame Tango] and a [jazz] chamber opera by a wonderful woman named Noa Ain. I sang very actively in the Seventies. There was a club [in Manhattan] called Reno Sweeney in the 1970s; I worked there a lot. I've really been blessed."
Nelson whose repertory included jazz, blues, gospel, and pop music, was equally at home at small venues like The Village Vanguard or larger venues like Carnegie Hall and Lincoln Center. She also performed on television, working closely with Ellis Haizlip, the producer of Soul!, a PBS program that celebrated the vibrant Black Arts Movement scene that had blossomed in the 1960s. She appeared several times on the show as an actor and vocalist. Nelson also appeared, notably, on a special edition of Tony Brown's Black Journal, called "The Black Woman," featuring Nikki Giovanni and Lena Horne.
Of her musical career, Nelson said, "I like singing but I didn't like singing on stage as much because it's much more formulated. In musicals you have to stay within form. I like singing in clubs because it's freer, looser, I'm in control of it."
Back to BC News