Maureen O'Hara '78, endowed a fund enabling bright Brooklyn College students to take advantage of unpaid internships.
/web/new_2019news/ohara94x84.jpg
The Opportunities and the Smarts
January 15, 2020
Maureen O'Hara '78, endowed a fund enabling bright Brooklyn College students to take advantage of unpaid internships.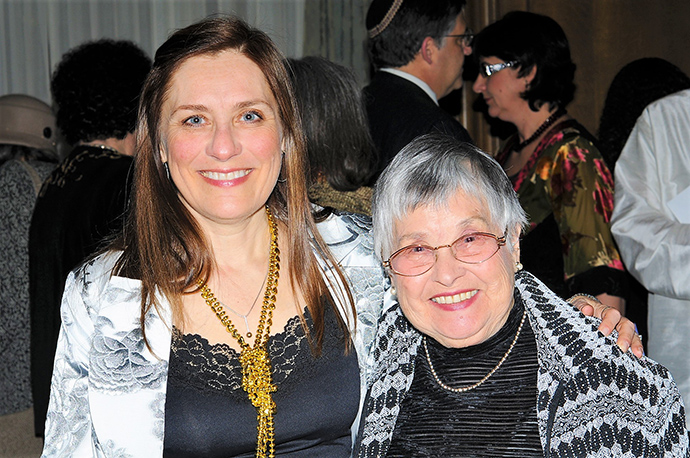 Maureen O'Hara '78 has had a very successful career in the software development industry, where she knocked down doors as one of the early few women who entered what became a white-hot, but male-dominated computer information sciences industry.
She fondly remembers the old Monrobot-XI computer on which she learned to program in machine language in high school. She continues to be grateful to faculty members at Brooklyn College who believed in her before she believed in herself. She still maintains connections with many of them to this day. She recalls classmates who couldn't take advantage of the few unpaid internships available because they needed to work for money.
"There were a lot of students who didn't necessarily have the opportunities for a variety of reasons, but they had the smarts," says O'Hara.
Remembering this, and knowing how fortunate she has been is why she and her husband endowed the Maureen O'Hara '78 and Robert O'Hara Summer Internship Fund to support summer internships for students pursuing computer science majors.
Her preference was that awards be given to female students at the senior or master's degree level who would otherwise not be able to accept an unpaid internship that would help them qualify for the best jobs, without financial assistance
O'Hara's own life has been bolstered by some fortuitous opportunities. She started taking computer programming in high school, where her teacher was a woman.
"I didn't see it [programming] as something I couldn't do because my teacher was a woman and I had that role model," she says.
She was a member of one of Brooklyn College's first graduating classes in computer science, earning a double major in bio/medical and computer research. She then went on to get a master's degree in management information science from New York University's Tandon School of Engineering.
In the early 1990s, O'Hara began working for Microsoft Corporation, moving with her husband and then two young sons out to the company's headquarters in Redmond, Washington.
"We were fortunate to join the company when we did," she says.
So that she could spend more time with her sons, O'Hara left Microsoft in 1999 and started teaching part-time at the University of Washington. She retired fully five years ago but has maintained many contacts in the industry and has helped a few Brooklyn College students secure internships and jobs at Microsoft.
O'Hara currently does a great deal of community service with her husband. She is a founder of Eastside Preparatory School in Kirkland, Washington, and served more than nine years on the executive board. She has also served on the board of directors at Northwest Yeshiva High School and currently serves on the board of the Emerald Heights Retirement Community and of The Madrone School, both in Redmond.
Her late mother, Estelle Ashkenazi '85, graduated from Brooklyn College when she was in her 50s; she was so grateful for the education that she received that she left a gift in her will supporting the internship fund established by her daughter.
"My mom was a child of the depression and had no opportunity to go to college," Maureen says of her mother, who passed away in June. "When I was in college, she saw that it was something she wanted for herself."
O'Hara encouraged her mother to try one class at Brooklyn College. Her mom went on to complete a B.A., graduating magna cum laude.
"She didn't necessarily do a lot with her degree, but she grew as a human being," O'Hara says. "That's the beauty of Brooklyn College. It can provide an education for someone to enhance the quality of their life in ways you're not going to be able to quantify."
Back to BC News