Athletes honored as Alex Lang nets coach of the year.
/web/new_2020news/200311_CUNYAC_teaser_94x84.jpg
Dual CUNYAC Titles Highlight Men's and Women's Seasons
March 11, 2020
Athletes honored as Alex Lang nets coach of the year.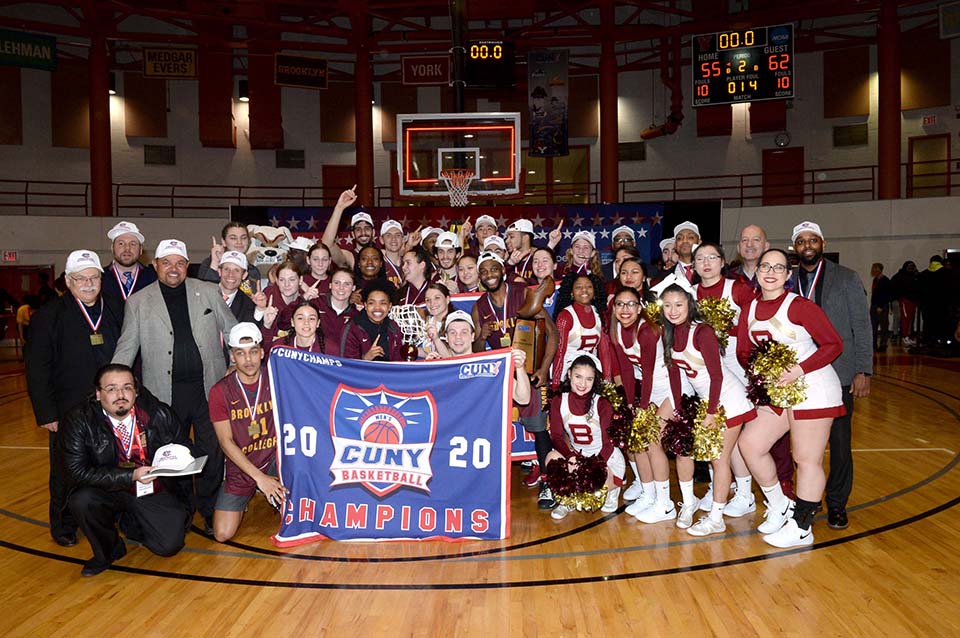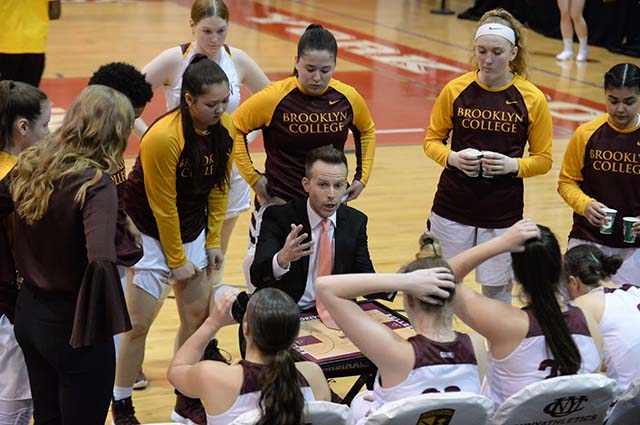 After both men's and women's basketball teams made impressive runs to capture CUNY Athletic Conference (CUNYAC) championships, the teams ended their seasons in the first round of the NCAA-III Tournament on Friday.
Brooklyn College's women's team finished with an overall 21–7 record, reaching their second NCAA Tournament in three years. It was also the ninth consecutive season the Bulldogs won 20–plus games.
Along the way, their season had plenty of highlights. The Bulldogs won their second CUNYAC championship in three years and third in the program's history after defeating No. 2 Hunter College, 62–57, in the CUNYAC tournament final on February 28.
The Bulldogs were bolstered by junior forward, Chanel Jemmott, the game's MVP who was also named CUNYAC Player of the Year, while earning a Women's Basketball Coaches Association (WBCA) All-America Honorable Mention. Taylor George, a senior, garnered First Team All-Star honors and head coach Alex Lang received Brooklyn's earned the CUNYAC Women's Basketball Coach of the Year award. Senior guard, Kailyn Richburg, was also named to the conference's Sportsmanship Team.
On February 28, the men's team capped of its Cinderella run through the CUNYAC as a No. 5 seed, beating No. 2 Baruch to win the conference title. Senior guard, Anthony McClean, claimed the game's MVP finishing with a game-high 16 points.
During the CUNYAC, Brooklyn College also topped No. 4 Hunter and No. 1 John Jay for the squad's first conference crown since 2016. Senior guard Michael Tesoriero was named a Second Team CUNYAC All-Star for the second year. In addition, senior guard, Orri Cohen was named to the conference Sportsmanship Team. The Staten Island native helped the Bulldogs to a 7–7 conference mark and the No. 5 seed entering the CUNYAC tournament.
Read more about their awards at Brooklyn College Bulldogs. For more information about all of Bulldog sports go to Brooklyn College Athletics.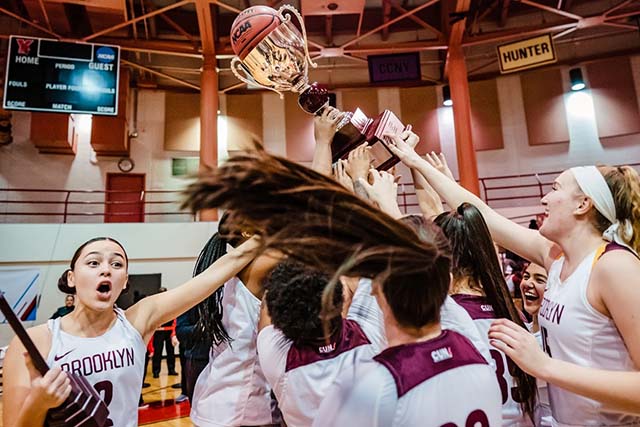 Back to BC News