Chronicles the work of award-winning photographer Alessandra Sanguinetti
/web/new_2020news/201113_Solomonoff_94x84.jpg
Feirstein Distinguished Lecturer Earns Sundance Institute Documentary Fund Grant
Nov. 13, 2020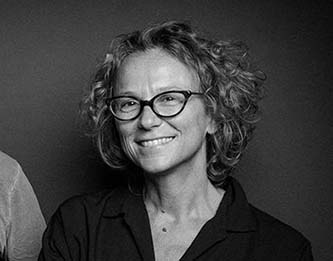 Brooklyn College Feirstein Graduate School of Cinema distinguished lecturer Julia Solomonoff's documentary, The Illusion of an Everlasting Summer, has won a Sundance Institute Documentary Fund Grant. Solomonoff teaches directing at Feirstein and is head of the Directing Program.
Co-produced by Solomonoff and Lúcia Reis, the documentary chronicles the photography work of Alessandra Sanguinetti, which over 20 years is an intimate portrait of two girls, their everyday lives, fantasies and dreams, as well as inequalities growing up as women in rural Argentina. Sanguinetti's photographs also were shown at distinguished museums, including MoMA and Museo Nacional de Bellas Artes.
The latest cohort of grantees was announced at the end of October and comprise 23 nonfiction film projects from 21 countries of production. Unrestricted grant support, totaling $540,000, will benefit the projects across various production stages from development to post-production. Grants are made possible by The Open Society Foundations and the John D. and Catherine T. MacArthur Foundation.
Back to BC News