André Zachery '14 is part of the inaugural class of Jerome Hill Artist Fellows.
/web/new_2019news/Zacherydancing94x84.jpg
PIMA Professor Wins $40,000 Fellowship
April 25, 2019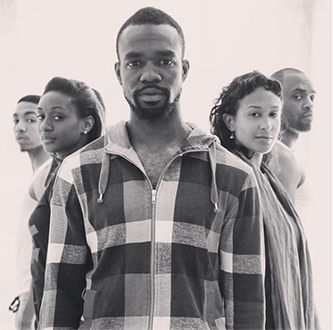 André Zachery '14, a dancer and adjunct professor in the Performance and Interactive Media Arts (PIMA) program, has won the $40,000 Jerome Hill Artist Fellowship. This is the inaugural year that the Jerome Foundation is bestowing the honor upon 60 fellows.
"Doing this work has been very humbling," he says. "It's tremendous to be recognized in this way, especially as an artist in New York City. I'm grateful for the lineage of people who have supported me."
Jerome Fellows can use the $20,000 per year to support professional development, a project they are currently working on, or to create a new work. Zachery says he is not sure how he will use the money, but he is juggling a few projects that center around afro-futurism.
"I feel like I have even more work to do now," says Zachary, who is teaching a course at the University of California Los Angeles. "I have to deepen the research and ask further questions."
Zachery is the founding artistic director of the Brooklyn-based Renegade Performance Group, where he combines dance, film, digital projection, and audio installations into performance pieces. Much of his work with Renegade is afro-futuristic in perspective, including a project he is currently developing that plays on what he describes as the rhizomatic nature of black existence.
"Rhizomes exist underground as networks and units," says Zachary, who has worked on other pieces that have explored everything from graffiti to the escaped Caribbean slaves known as the Maroons. "It's all an exploration of black existence."
He also has taught at Florida State, Virginia Commonwealth, and Ohio State universities. At PIMA, he has taught the ensemble experimental media and performance class, and the artistic practice and community engagement course, one that is special to his heart.
"It's a hallmark of the program and a necessary space where an artist can ask 'what the impact of my work, and my interest in the community,'" he says. "It's been part of the ethos of PIMA from the beginning, and now that I have taught a few other places, I see how PIMA was ahead of the curve with that."
Back to BC News