Bulletproof premieres on PBS's Independent Lens on Feb. 14.
/web/new_2022news/220210_Chandler_94x84.jpg
Brooklyn College Faculty Member Todd Chandler Creates Documentary Exploring Complexities of School Gun Violence and Prevention
Feb. 10, 2022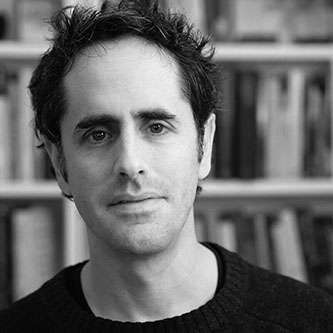 Bulletproof premieres on PBS's Independent Lens on Feb. 14.
Todd Chandler, a filmmaker and adjunct professor in the Department of Film, examines fear, violence, and the monetization of classroom safety in the age of mass shootings in his new documentary, Bulletproof.
Chandler, who teaches postproduction in the undergraduate program and has been at Brooklyn College for six years, directed and co-produced the film, which takes a provocative look at what it means to feel safe in the classroom. It also explores the complexities of violence in schools by examining the strategies employed to prevent it.
Teaching in high schools and universities for more than15 years provided Chandler with a nuanced perspective and access to subjects ranging from frightened parents to skeptical school officials.
"I approached Bulletproof much as I do teaching," Chandler says, "as a facilitator, posing questions and provoking analysis through the juxtaposition of ideas, stories, and relationships. The film is a meditation on fear, the militarization of schools, and what it means to be safe."
The premiere coincides with the same date as the 2018 shootings at Marjory Stoneman Douglas High School in Parkland, Florida. Bulletproof is an urgent film that expands the conversation around gun violence by focusing on an overlooked angle: the daily realities of heightened fear and intensified security measures in schools. The documentary takes a new approach to the conversation around gun violence in schools by examining attempts to stop it.
Without relying on numbing statistics or the polarized debate around gun control, Bulletproof aims to simply observe moments, details, and interactions at American schools, and to provide a deeper understanding of the complex world of school safety and the impact of increased fortification of schools on students and teachers.
Bulletproof had its world premiere at SXSW in March 2020, and also premiered at the Hot Docs Film Festival, Maryland Film Festival, Philadelphia Film Festival, Tacoma Film Festival, Camden International Film Festival, IDFA, San Sebastian Human Rights Film Festival, Melbourne International Film Festival, Frames of Representation, and others. Chandler won Best Emerging International Filmmaker at the Hot Docs Film Festival.
Hailed as a "keenly observational documentary" by Variety and a "quiet gut punch of a film" by The Guardian, Bulletproof will make its broadcast debut on PBS's Independent Lens on Feb. 14 at 10 p.m. ET (check local listings). The film will also be available on the PBS Video app for free for 30 days starting Feb. 14.
Back to BC News