We Stand Against Hate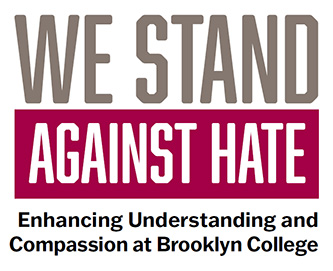 Event Calendar
Wednesday, February 27, 2019
Monday, March 4, 2019
Tuesday, March 12, 2019
Monday, March 18, 2019
Wednesday, April 3, 2019
Tuesday, April 9, 2019
We are pleased to announce the return of the "We Stand Against Hate" series for the spring 2018 semester. These events reflect our ongoing commitment to elevating dialogue, enhancing understanding and compassion, and celebrating the voices that make up our diverse campus community.
Goals and Outcomes
Increase our understanding of, and elevate discourse around, controversial and difficult political issues.
Enhance our compassion for one another.
Foster inclusiveness and peace on our campus.
Throughout the year, the initiative will feature lectures, workshops, concerts, programs, and events to enhance our understanding and compassion.