We Stand Against Hate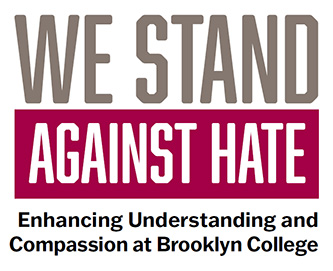 The Enhancing Understanding and Compassion at Brooklyn College initiative, developed in response to challenges the college has faced with conflict on campus, most recently culminating in the collective message: We Stand Against Hate.
Goals and Outcomes
Increase our understanding of, and elevate discourse around, controversial and difficult political issues.
Enhance our compassion for one another.
Foster inclusiveness and peace on our campus.
Throughout the spring, the initiative will feature lectures, workshops, concerts, programs, and events to enhance our understanding and compassion.