Lauren Mancia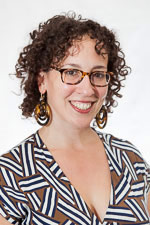 Assistant Professor,
History
Expertise
Interview Availability
Contact
Education
B.A., Columbia University, 2005, English / Medieval Studies
M.A., University of Toronto, 2006, Centre for Medieval Studies
Ph.D., Yale, 2013, History
Lauren Mancia is a professor of history and a scholar of the Western European Middle Ages, with specialties in medieval Christianity, the history of emotions, and medieval monasticism. She looks at what medieval Europeans left behind—art, writings, artifacts, institutions, etc. —in order to understand how they experienced their religion, and, thereby, how they understood themselves. In her research, Mancia focuses on the devotional culture of medieval monasteries in the 11th and 12th centuries.
She has published on her scholarly interests both in peer-reviewed academic journals and in publications for wider, more general audiences. She has recently contributed to a forthcoming volume on the use and misuse of the Middle Ages in the contemporary political landscape. She is also a regular lecturer at The Met Cloisters.