Prospective Students
Welcome to Brooklyn College
At Brooklyn College, you'll have access to a world-class education, award-winning faculty and state-of-the-art learning facilities — all at a very affordable tuition.
Helpful Links
Brooklyn College Facts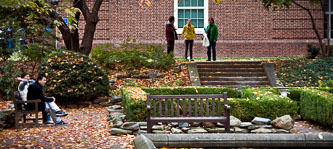 Our Lee Silverman Voice Treatment program aims to improve the voice and speech of individuals with Parkinson's disease.
To date, 96 scholar-athletes have been honored with plaques in the Brooklyn College Athletic Hall of Fame.
Almost half of our students are the first in their family to attend college.
Our Scholars Program, established in 1960, is the oldest honors program in the City University of New York.
Edith Luchins '42 was the first female professor at Rensselaer Polytechnic Institute.
Featured Department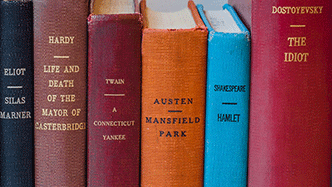 Read the best. Write coherently. Analyze. Think critically. These are the abilities that you will need no matter what career you choose — and that a degree in English will provide.
Read More
Featured Campus Facility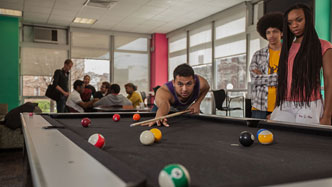 Between classes, our students head to the social hub of campus to utilize the center's study areas and computer room, relax in the game room and café, and attend student club events.
Read More