Prospective Students
Welcome to Brooklyn College
At Brooklyn College, you'll have access to a world-class education, award-winning faculty and state-of-the-art learning facilities — all at a very affordable tuition.
Helpful Links
Brooklyn College Facts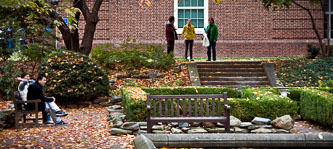 Physics students can participate in research groups on such topics as nano optics, condensed matter theory and semiconductor interfaces.
The Brooklyn College cheerleaders brought home their seventh City University of New York Athletic Conference Championship in 2013.
Our student-run emergency medical squad offers medical and ambulance service to the entire college community.
In 2013, the Brooklyn College Foundation financed $1.4 million in scholarships and awards to almost 1,200 students.
Gene Russianoff '74 is staff attorney and chief spokesman for New York's Straphangers Campaign.
Featured Department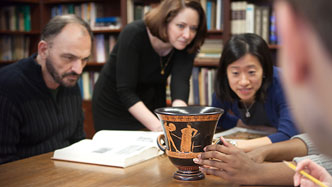 Our students learn the roots, successes and failures of the Greeks and Romans, and how to apply those lessons to today's world.
Read More
Featured Campus Facility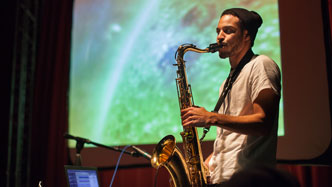 The Center for Computer Music encourages students to experiment in a diverse range of sonic arts and participate in the biannual International Electroacoustic Music Festival.
Read More