Prospective Students
Welcome to Brooklyn College
At Brooklyn College, you'll have access to a world-class education, award-winning faculty and state-of-the-art learning facilities — all at a very affordable tuition.
Helpful Links
Brooklyn College Quick Facts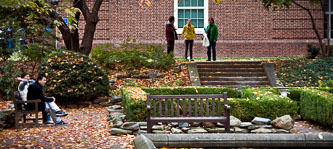 Brooklyn College has 130,000 alumni.
Sandra Feldman '60 served as president of the American Federation of Teachers for seven years.
Conservatory of Music students can enroll in an internship whereby they perform for ailing and recovering patients in New York Methodist Hospital.
Benjamin Ward '60 was the first black New York City Police Commissioner.
Featured Department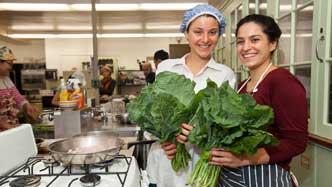 During their hands-on training in our Foods Lab, students learn everything about food from culinary techniques to a culture's influence on dietary choices.
Read More
Featured Campus Facility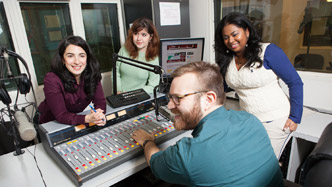 Under the tutelage of working professionals, students can host their own radio programs on our campus radio station.
Read More