Brooklyn College Night
May 13, 2010
Steiner Studios, Brooklyn, New York
15 Washington Avenue
Brooklyn Navy Yard
Brooklyn, NY 11205
The Brooklyn College Foundation Honors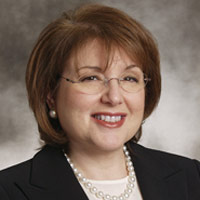 Marge Magner, '69
Brysam Global Partners
Chair, Brooklyn College Foundation, 2005 – 2009
Co-Chairs
Barry R. Feirstein, '74
President, Feirstein Capital Management
Alexander Tanger, '01
Marlin Broadcasting
Bob Willumstad
Brysam Global Partners
Bios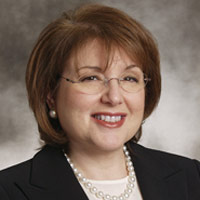 Marge Magner '69
Brysam Global Partners
Chair, Brooklyn College Foundation, 2005 – 2009
Marge Magner is a founding member and general partner of Brysam Global Partners, a private-equity firm that invests in consumer financial services in emerging markets. Prior to the formation of Brysam Global Partners, Magner served as chairman and CEO of the Global Consumer Group at Citigroup from 2003 to October 2005. During this time, Magner was named to Fortune's list of Most Powerful Women in Business from 2001 to 2004, Forbes' list of World's Most Powerful Women (#19) and U.S. Banker's list of the Most Powerful Women in Banking (#1), among others.
In addition to achievements in business and banking, Magner is a passionate advocate on issues affecting consumers, women and youth globally. From starting Community Development and Microfinance business units at Citigroup to championing issues such as global poverty, microfinance and children, Magner helps to bring a more integrated, innovative business approach to the philanthropic world. 
Currently, she is a director of Accenture, a management consulting and technology services company; and Gannett Company, Inc., a publishing company. She just completed two two-year terms as chairman for the Brooklyn College Foundation. She is a member of the Dean's Advisory Council for the Krannert School of Management at Purdue University, and a member of the board of Millennium Promise. Magner holds a B.S. in psychology from Brooklyn College and an M.S.I.A. degree from the Krannert School of Management, Purdue University.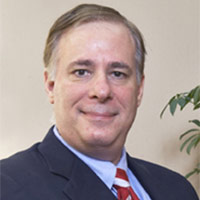 Barry R. Feirstein '74
President, Feirstein Capital Management
Barry R. Feirstein is owner and president of Feirstein Capital Management Corporation, a private investment management firm. Feirstein graduated from Brooklyn College summa cum laude with a B.S. in economics and membership in Phi Beta Kappa. He earned an M.B.A. from the Harvard Graduate School of Business in 1978 and became a technology analyst for Equitable Capital Management Corporation of New York. He managed the firm's aggressive growth portfolio from 1984 to 1992 so successfully that the financial press noted his capacity to foretell trends and discover promising areas his fellow professionals had overlooked. 
Feirstein and the members of his fund management team were among the first to recognize innovations that would bring new small and medium-sized companies to the forefront. Many of the little-known companies he invested in became household names — companies such as Genentech and Apple. These positions propelled his company's funds and managed accounts to the top of their sectors. 
Feirstein has brought his gift for teamwork and his capacity for strategic thinking to the Brooklyn College Foundation, which he joined in 2005. Before being elected president-elect of the foundation, he served as chair of the foundation's Audit and Finance Committee. He is a regular contributor to a number of New York City nonprofit organizations, including the Friar's Club Foundation, the Center for Jewish History and the American Ballet Theater.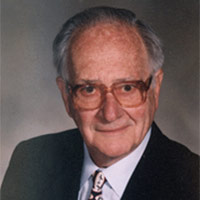 Alexander Tanger '01
Marlin Broadcasting
Alexander Tanger enrolled as an evening student at Brooklyn College and graduated 64 years later with a B.A. in 2001.
Like many from his era, World War II cut short his education. Tanger was at the microphone on Sunday, Dec. 7, 1941, and he announced the flash from Pearl Harbor. He went from the broadcast studio to service in the Army and was honorably discharged in 1946 with the rank of captain.
In the postwar years, he rose through the ranks at WHDH Radio/TV in Boston, and in 1966 he purchased his first radio station, WLKW AM/FM in Providence, R.I. From 1967 to 1970 he shuttled back and forth to Israel as the CBS consultant to help the Israel Broadcasting Authority set up its first television station.
During these same years, Tanger partnered with General Cinema Corporation and built a national chain of major-market FM and television stations that included: WIFI FM Philadelphia, WZGC FM and WGKA AM Atlanta, WGCN FM Cleveland, KRBE FM Houston, WEFM FM Chicago, WHUE AM/FM Boston, WCIX TV Miami and WGRZ TV Buffalo. From 1992 to 1999, Tanger was chairman of Mariner Broadcasting, which created a group of five classical music stations headquartered in Kennebunkport, Maine.
Presently, Tanger is chairman of Marlin Broadcasting, LLC, which has owned at various times classical music FM stations in Miami, Detroit and Philadelphia along with a popular music station in Hartford, Conn., and a longtime international classical music radio station on the Internet, Beethoven.com.
Tanger leads his family with extensive philanthropic activities, including: Brooklyn College, the Beth Israel Deaconess Medical Center (Boston), the Massachusetts General Hospital (Boston), the Beth Israel Deaconess Hospital-Needham, the Cape Cod Hospital, the Newton-Wellesley Hospital and many others.
Among his other lifetime achievements, Tanger has been inducted into the New England Broadcasters Hall of Fame.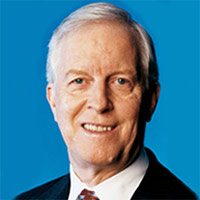 Bob Willumstad
Brysam Global Partners
Bob Willumstad is a co-founder and partner of Brysam Global Partners. A Brooklyn native who grew up on Long Island and attended Adelphi University, Willumstad spent 20 years with Chemical Bank, including as president of Chemical Technologies Corporation. From 2000 to 2003, he was the chairman and CEO of Citigroup's Global Consumer Group. In 2002 he was named president of Citigroup; the following year he assumed the post of chief operating officer while continuing to serve as CEO and president of Citibank North America. In 2005, while serving as chairman of the board of American International Group Inc., Willumstad and Marge Magner started Brysam Global Partners. In summer 2008, Willumstad became the CEO of American International Group and helped steer the giant insurance conglomerate through an unprecedented financial crisis. Willumstad is a director of S.C. Johnson & Son, Inc., and Commercial International Bank of Egypt as well as a trustee of the American Scandinavian Foundation and a member of the board of Adelphi University.
Program
Cocktail Reception — 5:30 p.m.
The Rooftop
Brian Willson Trio
Program and Presentation — 6:30 p.m.
The Rooftop
Dinner and Table Discussions — 7 p.m.
Skyview Ballroom
Campaign Announcement — 9 p.m.
Skyview Ballroom
Raffle drawing / Auction
Auction
Reservations for six at Rao's, July 6, 2010 (non-negotiable)
Bidding starts at $1,000
Dessert
Proceeds from this evening will benefit the Brooklyn College Foundation Annual Fund.
Distinguished Faculty
Robert Bell
Professor of Management and Chair of the Department of Economics at Brooklyn College
Edwin Burrows
Distinguished Professor of History at Brooklyn College, Pulitzer Prize–winning historian and co-author of Gotham
Dominic Chianese '61
Cast member of the Emmy Award–winning HBO series The Sopranos
Anthony M. Cucchiara
Brooklyn College professor and coordinator of the minor program in Archival Studies and Community Documentation
Michael Cunningham
Pulitzer Prize–wining novelist and head of the Brooklyn College M.F.A. in Fiction program from 2002 to 2008 
Vinnie Favale '82
Vice President of Late Night Programming at CBS Entertainment
Roy Furman '60
Veteran Broadway producer and vice chairman of Jefferies & Company
Annie Hauck-Lawson
Brooklyn College associate professor of Health and Nutrition Sciences and co-editor of Gastropolis: Food and New York City
Mike Kandel '52
Veteran financial journalist and a co-founder of CNN
Andrew Kimbell
President and Chief Executive Officer of the Brooklyn Navy Yard Development Corporation
Michael Lomonaco '02
Executive Chef and Managing Partner, Porter House New York
Leonard Lopate '67
Host of WNYC's The Leonard Lopate Show
Gretchen Maneval
Director of the Center for the Study of Brooklyn
Martin Mendelsohn '63
Former Managing Partner of Schnader Harrison Segal & Lewis, Founder of the Department of Justices Office of Special Investigations, and pro bono counsel for Holocaust survivors in their litigation against the Swiss banks.
Archie Rand
Presidential Professor of Art at Brooklyn College
Martin Sass
President & Chairman M.D. Sass Group
Steve Schirripa '80
Cast member of the Emmy Award–winning HBO series The Sopranos
Martin Schreibman '56
Brooklyn College Distinguished Professor Emeritus of Biology
Ron Schweiger '70
Brooklyn Borough Historian and President of the Brooklyn College Alumni Association
Ella Weiss '62
President, Brooklyn Arts Council
Sharon Zukin
Brooklyn College Professor of Sociology, author of Naked City: The Death and Life of Authentic Urban Places (2009)
Table Topics and Distinguished Hosts
Backstage at The Sopranos with Dominic Chianese '61 and Steve Schirripa 80, cast members of the Emmy Award–winning HBO series The Sopranos
Brooklyn College in 2020 with Karen L. Gould, president, Brooklyn College
"The Great Mistake of 1898" or Was It? A Historical Perspective of the Merger of Brooklyn and New York City with Edwin Burrows, distinguished professor of history, Brooklyn College; Pulitzer Prize–winning historian and co-author of Gotham
The Coming Green Bubble: In It or Out of It, But Can't Stop It with Robert Bell, professor of management and chair of the Department of Economics, Brooklyn College
What It Means to Be a Broadway Producer with Roy Furman 60, veteran Broadway producer of shows including The Color Purple, The Addams Family, West Side Story and Spamalot; vice chairman, Jefferies & Company
Beyond the Ring: Inside the World's Largest Boxing Archive with Anthony M. Cucchiara, professor and coordinator, program in archival studies and community documentation, Brooklyn College
Contemporary Dining, Emerging Chefs and Restaurateurs of New York City with Michael Lomonaco 02, executive chef and managing partner, Porter House New York
How Books Become Films with Michael Cunningham, Pulitzer Prize–winning novelist and screenwriter; former head of the Brooklyn College M.F.A. Program
Backstage at the Late Show with Vinnie Favale 82, vice-president of late night programming,CBS
Sustainable Food Practices with Girl Green, Compost Queen with Annie Hauck-Lawson 78, associate professor of health and nutrition sciences, Brooklyn College; co-editor, Gastropolis: Food and New York City
Everything You Ever Wanted to Know About the Arts in Brooklyn, But Were Afraid to Ask with Ella Weiss 62, president, Brooklyn Arts Council
Key Investment and Economic Inflection Points for 2010 with Martin D. Sass 63, chairman and CEO, M.D. Sass
Human Rights Enforcement in the 21st Century with Martin Mendelsohn 63, former managing partner, Schnader Harrison Segal & Lewis; founder of the Department of Justice's Office of Special Investigations; pro bono counsel for Holocaust survivors in their litigation against the Swiss banks
Inside the Media with Myron Kandel 52, veteran financial journalist and founding financial editor of CNN
The Age of Obama? with George Cunningham, chairman and professor, Department of Africana Studies, Brooklyn College
The Nation's Foremost Sustainable Industrial Park: The Brooklyn Navy Yard with Andrew H. Kimball, president and CEO, Brooklyn Navy Yard Development Corporation
Environmental Remediation of the Gowanus Canal with Martin Schreibman 56, distinguished professor emeritus of biology, Brooklyn College, and Walter Mugdan, director, Regional Superfund Program, EPA
Coney Island, Past, Present and Future with Ron Schweiger 70, Brooklyn borough historian; president, Brooklyn College Alumni Association
Death and Life of Brooklyn's Authentic Urban Places with Sharon Zukin, professor of sociology, Brooklyn College, and author of Naked City: The Death and Life of Authentic Urban Places, and Leonard Lopate 67, host of WNYC's The Leonard Lopate Show
Building a Vintage and Contemporary Art Collection: A New Media Artist and Collector's Viewpoint with Ellen Simon Sandor 63, new media artist, founder/director of (art)n; co-founder, Sandor Family Collection
Brooklyn Trends Report: Key Challenges and Opportunities for the Borough in 2010 with Gretchen Maneval, director, Center for the Study of Brooklyn
Creating Creativity: How to Handle the Information Age with Dan Fauci 63, president, Dan Fauci Productions; former head of comedy development, Paramount
The Role of Emissions Trading in Addressing Climate Change with Richard L. Sandor 62, chairman and founder, Chicago Climate Exchange (CCX); executive chairman, Climate Change plc
Women and the Race to the White House with Barbara Winslow, associate professor, School of Education and Women's Studies Program, and director, Shirley Chisholm Project of Brooklyn Women's Activism, Brooklyn College; co-editor, Clio in the Classroom: A Guide for Teaching U.S. Women's History
Contemporary Music: The Role of the Composer in Society with Tania León, distinguished professor, Conservatory of Music, Brooklyn College; conductor and composer
Brooklyn College Hillel—The Way Forward with Howard Wohl, president, Brooklyn College Tanger Hillel; former chairman of the board, BBYO, the world's largest Jewish teen organization