Brooklyn College Night
May 5, 2011
Steiner Studios, Brooklyn, New York
15 Washington Avenue
Brooklyn Navy Yard
Brooklyn, NY 11205
The Brooklyn College Foundation Honors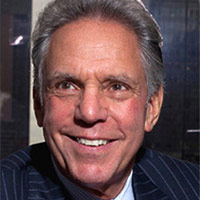 Martin D. Sass '63
CEO, M.D. Sass Investors Services;
Brooklyn College Foundation Trustee
Co-Chairs
Barry R. Feirstein '74
President, Feirstein Capital Management Corporation;
Brooklyn College Foundation, Chair
Carol Zicklin '61
Brooklyn College Foundation, Vice Chair
Donald Kramer '58
Retired Chairman, Ariel Holdings Ltd;
Brooklyn College Foundation Trustee
2011 Best of Brooklyn: Martin D. Sass '63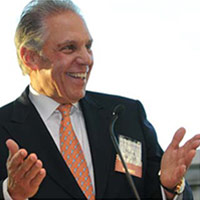 Martin D. Sass '63 thought he had hit the jackpot when he landed a job with Ira Haupt & Co. shortly after graduating from Brooklyn College. For the young accountant from Crown Heights, a steady paycheck and a foot in the door with the Wall Street brokerage firm were the first steps toward financial stability he and his new bride had been seeking. Little did he know that only a few short weeks later a huge scandal — the Salad Oil Scandal of 1963 — would topple his employer and land him on the street.
But as he has proven throughout his five-decade career, Martin Sass is always prepared for a challenge. Ten years later, after founding his company M.D. Sass Investors Services in 1972, his keen determination coupled with exceptional financial acumen enabled his brand new firm to weather the economic downturn of 1973, among the worst on record.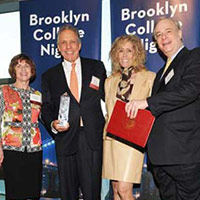 Today, M.D. Sass is one of the world's leading independent investment firms, managing more than $7 billion in assets for global corporations, state and local governments, and individual investors, among others.
At Brooklyn College Night on May 5, the Brooklyn College Foundation honored Martin Sass with its 2011 Best of Brooklyn Award in recognition of his notable success and tremendous generosity — not only do Martin and his wife, Barbara '63, give generously to Brooklyn College, they founded the Sass Foundation for Medical Research and support other important causes.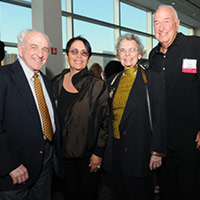 Hundreds of alumni and friends attended the event at Steiner Studios, which began with a cocktail reception and remarks from President Karen L. Gould, Vice President Andrew Sillen '74 and Barry Feirstein '74, chair of the Brooklyn College Foundation.
Over dinner, guests engaged in conversation with distinguished hosts on a variety of topics: writing for young adults with Sara Shepard '05, author of Pretty Little Liars; a gastronomic tour of Brooklyn with Annie Hauck-Lawson '78, co-editor of Gastropolis: Food and New York City; and whether the current economic crisis might look different had there been more women on the boards of financial services companies, with Marge Magner '69.
While leading a conversation about the Brooklyn College Library's Hank Kaplan Boxing Archive, Anthony Cucchiara, head of special collections, passed around a cloth napkin with a hand-drawn sketch by Muhammad Ali, a treasure recently uncovered in the archive.
More than $425,000 was raised at Brooklyn College Night 2011 to support academic programs, student scholarships, faculty development and other college priorities. Plans are already under way for next year's event.
Bios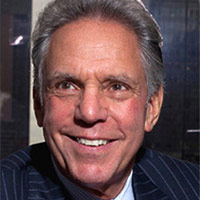 Martin D. Sass '63
CEO, M.D. Sass Investors Services;
Brooklyn College Foundation Trustee
Martin D. Sass is chairman and chief executive officer of M.D. Sass, one of the nation's leading independent registered investment management firms. M.D. Sass manages hedge funds, private equity funds and separate accounts utilizing a variety of equity, fixed income and alternative investment strategies.
Before launching M.D. Sass in 1972, he was president, chief investment officer and a principal shareholder of Neuwirth Management and Research Corp., where he managed mutual funds, hedge funds and substantial separate portfolios. He earlier was the founder and director of the Special Situations Division of Argus Research Corporation, providing independent research to leading financial institutions. He has been an investment manager and securities analyst since 1963 and has been quoted extensively on the subject of investments.
Sass received a B.S. in accounting from Brooklyn College. He joined the Brooklyn College Foundation Board of Trustees in 1995 and serves on the college's Executive Committee and is chairman of the foundation's Investment Committee. He has provided many internships to Brooklyn College students and has hosted leadership forums at the Magner Center for Career Development and Internships.
He also studied finance and investments in M.B.A programs at New York University and the City University of New York. He is a member of the Chief Executives Organization and the World Presidents' Organization, and he is chairman and founder of the Sass Foundation for Medical Research.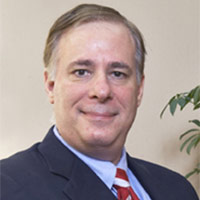 Barry R. Feirstein '74
President, Feirstein Capital Management;
Brooklyn College Foundation, Chair
Barry R. Feirstein is owner and president of Feirstein Capital Management Corporation, a private investment management firm. Feirstein graduated from Brooklyn College summa cum laude with a B.S. in economics and membership in Phi Beta Kappa. He earned an M.B.A. from the Harvard Graduate School of Business in 1978 and became a technology analyst for Equitable Capital Management Corporation of New York. He managed the firm's aggressive growth portfolio from 1984 to 1992 so successfully that the financial press noted his capacity to foretell trends and discover promising areas his fellow professionals had overlooked. 
Feirstein and the members of his fund management team were among the first to recognize innovations that would bring new small and medium-sized companies to the forefront. Many of the little-known companies he invested in became household names — companies such as Genentech and Apple. These positions propelled his company's funds and managed accounts to the top of their sectors. 
Feirstein has brought his gift for teamwork and his capacity for strategic thinking to the Brooklyn College Foundation, which he joined in 2005. Before being elected chair of the foundation, he served as chair of the foundation's Audit and Finance Committee. He serves on the board of the Anderson Center for Autism and is a regular contributor to a number of other New York City nonprofit organizations, including the Friar's Club Foundation, the Center for Jewish History and the American Ballet Theater.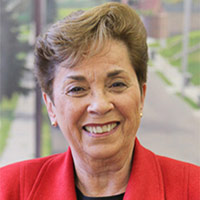 Carol Zicklin '61
Brooklyn College Foundation, Vice Chair
After graduating from Brooklyn College, Carol Zicklin immediately started teaching at the elementary level in Brooklyn. After five years, she and her husband, Larry, moved to New Jersey, where she began raising two children. She earned an M.Ed. in 1976 from Rutgers University and then pursued a Learning Disabilities Teacher Certification from Montclair State University. After supervising a resource room for special education students in New Jersey, she became a learning disability teacher consultant for the Child Study Team in East Brunswick, N.J. She later worked at Middlesex County College as a learning disability specialist, assessing college students and instructing them in advocating for themselves with their professors.
She founded and supervised a not-for-profit dating service under the auspices of the Jewish Board and Family and Children's Services. She is currently involved in the Auxiliary Board of Mount Sinai Hospital.
Zicklin is a trustee of the Brooklyn College Foundation, where she serves as the vice-chair and a member of the Executive Committee, the Governance and Nominating Committee, and the Student Life Committee.  
She is the proud mother of two grown children and the grandmother of six grandchildren.  
Zicklin sponsors two chairs at Brooklyn College, one in the Honors Academy and one in science.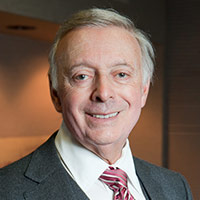 Donald Kramer '58
Retired Chairman, Ariel Holdings Ltd;
Brooklyn College Foundation Trustee
Donald Kramer, retired chairman of Ariel Holdings Ltd., has a long history in the insurance and reinsurance business. He was the vice chairman of ACE Limited following its acquisition of Tempest Re, a company he founded and served as its initial CEO. He also was the founder and chairman of NAC Re, a company subsequently acquired by XL Capital. Kramer has also held numerous senior executive positions — CEO, president, chairman or general partner — in insurance, banking and investments. He is a director of the National Benefit Life Insurance Company of New York (a subsidiary of Primerica Corp).
In Bermuda, Kramer serves as a co-chairman of Bermuda First, a think tank dedicated to helping Bermuda deal with strategic issues to improve the island's key business and social sectors.
Kramer is also the chairman of the board of the National Dance Foundation of Bermuda, a board member of the American Ballet Theater and a trustee of the Brooklyn College Foundation. He holds an M.B.A. from New York University, an honorary doctorate in humane letters, a B.A. in economics from Brooklyn College and the professional designation of CFA (chartered financial analyst).
Kramer has earned numerous awards, including a lifetime achievement award from the Bermuda Insurance Institute, another from Reactions magazine and several "Man of the Year" awards from charitable institutions that he supports.
Program
Cocktail Reception — 6 p.m.
The Rooftop
Brian Willson Trio
Raffle
Program and Presentation — 7 p.m.
The Rooftop
Dinner and Table Discussions — 7:30 p.m.
Skyview Ballroom
Campaign Annoucements — 8:45 p.m.
Skyview Ballroom
Dessert
Raffle Drawing
Proceeds from this evening will benefit the Brooklyn College Foundation Annual Fund.
Table Topics and Distinguished Hosts
Where Have all the Flowers Gone—Whatever Happened to Folk Music? with Oscar Brand '42, longtime WNYC radio host, and Ray Allen, professor, Conservatory of Music, Brooklyn College
Collecting Art/The Art of Collecting with Don and Mera '65 Rubell, founders, Rubell Family Collection
Mars, Venus and the Financial Crisis: Would the Financial Crisis Have Looked Any Different Had There Been More Women on the Boards of Financial Services Companies? with Marge Magner '69, Brysam Global Partners
Contemporary Dining, Emerging Chefs and Restaurateurs of New York City with Michael Lomonaco '02, executive chef and managing partner, Porter House New York
Navigating the Stock Market in the Current Environment with Roy Furman '60, vice chairman, Jefferies & Company
What It Means to Be a Hollywood Producer with Howard Rosenman '65, iconic producer for three decades, with credits ranging from Father of the Bride to Buffy the Vampire Slayer; Academy Award winner for Common Threads: Stories From the Quilt
Back Inside the World's Largest Boxing Archive with Anthony M. Cucchiara, professor and coordinator, program in archival studies and community documentation, Brooklyn College
New Challenges for Museums in the 21st Century: How Global Conflict and Economic Instability Impact the Exhibition with Maria Ann Conelli '80, former executive director, American Folk Art Museum; founding dean, Brooklyn College School of Visual, Media and Performing Arts
Presenting Off-Broadway with Sarah L. Benson '04, artistic director, Soho Repertory Theater
Avoiding the Biggest Mistakes in Personal Financial Planning with Stuart Kessler '50, director, J.H. Cohn LLP; founding partner of GGK (Goldstein, Golub, Kessler LLP)
Writing for Young Adults with Sara C. Shepard '05, author of Pretty Little Liars
Coney Island's Past, Present and Future with Ron Schweiger '70, Brooklyn Borough Historian; president, Brooklyn College Alumni Association
Preparing the Urban Community Teacher with Deborah Shanley, dean, School of Education, Brooklyn College
The Crisis in American Political Leadership with Noel Anderson '93, professor, Department of Political Science, Brooklyn College
Gastropolis: A Gastronomic Tour of Brooklyn with Annie Hauck-Lawson '78, co-editor, Gastropolis: Food and New York City
A Graduate School in Cinema for Brooklyn College at Steiner Studios with Daniel Gurskis, chair, Department of Film, Brooklyn College
New Frontiers in Residential Real Estate in Downtown Brooklyn with Douglas C. Steiner, chairman, Steiner Studios
Celebrating the Navy Yard's Past, Present and Future with Andrew H. Kimball, president and CEO, Brooklyn Navy Yard Development Corporation
Creating Hereafter: How I Wrote My First Musical with Vinnie Favale '82, vice president of late night programming, CBS
Sustainable Brooklyn with Tammy Lewis, professor, Department of Sociology, Brooklyn College
Being a Creative Artist in the World of Technology with Dan Fauci '63, president, Dan Fauci Productions; former head of comedy development, Paramount
How Do the Current News Media Compare With Those in the Past? with Myron Kandel '52, CNN Founding Financial Editor, and Leonard Lopate '67, host of WNYC's The Leonard Lopate Show
Shirley Chisholm's Enduring Legacy: Brooklyn Women's Activism with Barbara Winslow, associate professor, School of Education and Women's Studies Program; director, Shirley Chisholm Project of Brooklyn Women's Activism, Brooklyn College; co-editor, Clio in the Classroom: A Guide for Teaching U.S. Women's History
Crossing Brooklyn Ferry: The Borough in Poetry with Julie Agoos, professor, Department of English, and coordinator of the M.F.A. in Poetry, Brooklyn College, and Ben Lerner, associate professor, Department of English, Brooklyn College, and National Book Award finalist
Tanger Hillel at Brooklyn College: The Way Forward with Nadya Drukker, Executive Director, Tanger Hillel at Brooklyn College
Sponsors
Champion
Barry R. Feirstein '74
Donald Kramer '58
Martin '63 and Barbara '63 Sass
Carol L. '61 and Lawrence Zicklin
Benefactor
Marge Magner '69
Al Tanger '01
Howard Wohl '64
Partner
Kramer Levin Naftalis & Frankel LLP
Roy L. Furman '60
Chancellor Matthew Goldstein, City University of New York (CUNY)
Jules Haimovitz '71
Evan '76 and Renee '74 Silverstein
Sponsor
Francis and Kathleen Arena
Steven '67 and Fran Schwartz '73 Belasco
Sam E. Beller '59
Brooklyn College Academy
Dominic R. Bruno, Jr.
Maggie and Don '59 Buchwald
Coca Cola Bottling Company
Edwin H. '62 and Doris J. Cohen
Celia Costas
Larry Dinkin
Fox's U-bet, the "Egg Cream" Chocolate Company
Bonita Estrin and Harvey Ganot '68
Ethel and Bernard '62 Garil
Ilene Gold '62
Karen L. Gould and Richard M. Simon
Helaine and Fred Gould, The Gould-Shenfeld Family Foundation
Frances A. Hess
Russell K. Hotzler, President, NYCCT/CUNY
Myron '52 and Thelma '54 Kandel
Murray '57 and Ellen Koppelman
Hugh R. Lamle
Ted '79 and Sara Liebowitz
Martin '63 and Syma R. '64 Mendelsohn
Metropolitan Food Services, Inc.
Frank P. Pfeffer
Barry '66 and Ronnie '68 Rothenhaus
Florence Mattern Solomon '41
Lewis Stein
Douglas C. Steiner
John and Reina Teeger
Thomas '57 and Anita '69 Volpe
Richard A. Wilpon '72
Donor
Elsie L. Adler '53
Maria Ann Conelli '80
Daniel Fishbane
Maria Garces-Campagna
Barbara Gerber-Krasner '62
Edmund A. Hajim
Stuart '50 and Isabel Kessler
Christoph M. Kimmich
Bobby Liu
Lipkee Lu
Bruce C. MacIntyre
Jerry A. Miller
Nancy J. Persoons
Jennifer J. Raab, President, Hunter College/CUNY
Florence Cohen Rosen '59 and Robert Rosen
Fred Chi Shen Sung
Supporter
Harriet L. Brathwaite '59
Steven Brozinsky '68
Stephen N. Dratch '70
Phyllis Gangel-Jacob '51
Dorothy Harkavy '45
Debra Cumberbatch Howard '73
Arlene Lichterman '53
David H. Lipka '54
Thomas J. Mitchell
Ursula Oppens
Len Tillem '66