Brooklyn College Night
May 10, 2012
Steiner Studios, Brooklyn, New York
15 Washington Avenue
Brooklyn Navy Yard
Brooklyn, NY 11205
The Brooklyn College Foundation Honors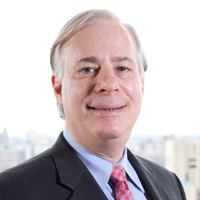 Barry R. Feirstein '74
President, Feirstein Capital Management
Chair, Brooklyn College Foundation
Co-Chairs
Donald Kramer '58
CEO, ILS Capital Management Ltd.
Trustee, Brooklyn College Foundation
Martin D. Sass '63
Chairman and CEO, M.D. Sass Investors Services
Trustee, Brooklyn College Foundation
Bios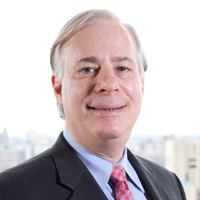 Barry R. Feirstein '74
Barry R. Feirstein is owner and president of Feirstein Capital Management Corporation, a private investment management firm. Feirstein graduated from Brooklyn College summa cum laude with a B.S. in economics and membership in Phi Beta Kappa. He earned an M.B.A. from the Harvard Graduate School of Business in 1978 and became a technology analyst for Equitable Capital Management Corporation of New York. He managed the firm's aggressive growth portfolio from 1984 to 1992 so successfully that the financial press noted his capacity to foretell trends and discover promising areas his fellow professionals had overlooked.
Feirstein and the members of his fund management team were among the first to recognize innovations that would bring new small and medium-sized companies to the forefront. Many of the little-known companies he invested in became household names — companies such as Genentech and Apple. These positions propelled his company's funds and managed accounts to the top of their sectors.
Feirstein has brought his gift for teamwork and his capacity for strategic thinking to the Brooklyn College Foundation, which he joined in 2005. Before being elected chair of the foundation, he served as chair of the foundation's Audit and Finance Committee. He serves on the board of the Anderson Center for Autism and is president of the Friar's Club Foundation. He is a regular contributor to a number of other New York City nonprofit organizations, including the American Ballet Theater.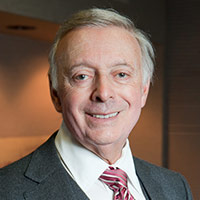 Donald Kramer '58
Donald Kramer has a long history of participation in the insurance and reinsurance business. He was the founder and CEO of several successful reinsurance companies in both the United States and Bermuda. He also leads several nonprofit organizations, including the American Ballet Theater in New York, where he was elected chairman in 2011; the National Dance Foundation of Bermuda; and Bermuda First, a think tank dedicated to providing thoughtful insight into Bermuda's society and economy. Kramer earned an M.B.A. from New York University, and both a B.A. in economics and an honorary Doctorate in Humanities from Brooklyn College. He is also a CFA (Charted Financial Analyst). He has been a trustee of the Brooklyn College Foundation for more than three decades. In December 2011, he was recognized for his work in Bermuda by receiving an honorable commendation on the Queen's List.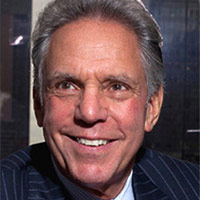 Martin D. Sass '63
Martin D. Sass is chairman and chief executive officer of M.D. Sass, one of the nation's leading independent registered investment management firms. Before launching M.D. Sass in 1972, he was president, chief investment officer and a principal shareholder of Neuwirth Management and Research Corp. Sass received a B.S. in accounting from Brooklyn College and studied finance and investments in M.B.A programs at New York University and the City University of New York. He joined the Brooklyn College Foundation Board of Trustees in 1995 and is chairman of the foundation's Investment Committee. He has also provided many internships to Brooklyn College students and has hosted leadership forums through the Magner Center for Career Development and Internships.
Program
Cocktail Reception — 6 p.m.
The Rooftop
Brian Willson Trio
Program and Presentation — 7 p.m.
The Rooftop
Dinner and Table Discussions — 7:30 p.m.
Skyview Ballroom
Silent Auction
Proceeds from this evening will benefit the Brooklyn College Foundation Annual Fund.
Table Topics and Distinguished Hosts
A Stage in His Life: A Chat with Jimmy Smits '80 (schedule permitting), Emmy and Golden Globe Award–winning televi­sion, film and stage actor, facilitated by Samuel L. Leiter '62, distin­guished professor emeritus of theater, Brooklyn College
Fashion Photography; Art and Sculpture with Sante D'Orazio '78, prominent international fashion and editorial photographer and recipient of the Grand Prize, International Festival of Fashion Photography in 1994
How Books Become Films with Michael Cunningham, Pulitzer Prize–winning novelist and screenwriter; former head of the Brooklyn College M.F.A. Program
A Conversation with Actor Steven R. Schirripa '80 (schedule permitting), television and film actor and author; credits include Bobby "Bacala" Baccalieri, Jr. in the HBO series The Sopranos, Leo Boykewich in the ABC Family Series The Secret Life of the American Teenager, and host and executive producer of Investigation Discovery's Nothing Personal
Free Radio vs. Public Radio with Scott Herman '80, executive vice president of operations, CBS Radio
Secrets of a Serial Entrepreneur with Ted Liebowitz '79, executive producer of the Academy Award–nominated film The Illusionist and founder of the Liebowitz Entrepreneur Program at Brooklyn College
Contemporary Dining, Emerging Chefs and Restaurateurs of New York City with Michael Lomonaco '02, executive chef and managing partner, Porter House New York
Acting, Directing and Being Funny, with Didi Conn, film, stage and television actress; credits include Frenchie in the movie Grease and Denise in the hit television series Benson; and Joel Zwick '62, television, film and theater director
Key Investment and Economic Inflection Points for 2012 with Martin D. Sass '63, chairman and CEO, M.D. Sass Investors Services
Should New York City Have Congestion Pricing on Traffic Going Into Manhattan's Central Business District? with Sam Schwartz '69, CEO, Sam Schwartz Engineering, PLLC., NY Daily News columnist — Gridlock Sam, Brooklyn College Alumni Association 2011 Alumnus of the Year, former traffic commissioner for New York City
Downtown Theater with Young Jean Lee '05, artistic director of Young Jean Lee's Theater Company, 2011 Guggenheim fellow and two-time OBIE Award winner, and Mac Wellman, distinguished professor playwriting, Brooklyn College and OBIE Award-winning playwright
The Future of HIV and AIDS with Christian Grov, professor, health and nutrition, Brooklyn College
Zen and the Art of Little Farm Maintenance: A Discussion of Urban Agriculture and Other Joys of Green Life in Brooklyn, with Annie Hauck-Lawson '78, co-editor Gastropolis: Food and New York City and creator of Brooklyn's Momspost
Backstage at Boardwalk Empire with Justiin Davis '11, actor, model and co-star on the HBO Emmy Award–winning hit drama Boardwalk Empire
The Arab Spring, with Moustafa Bayoumi professor, English, Brooklyn College
Managing a Theater with Sarah Benson '04, artistic director, Soho Repertory Theater, and Tobie Stein '82, professor and director, graduate program in performing arts management, Brooklyn College
War! What Is It Good For?: Black Freedom Struggles and the U.S. Military From World War II to Iraq with Kimberley L. Phillips, dean, School of Humanities and Social Sciences, Brooklyn College
A Cinema School at Steiner Studios for Brooklyn College with Daniel Gurskis, chair, Department of Film, Brooklyn College
Performance Anxiety: The Museum Exhibition and the Pressure to Entertain with Maria Ann Conelli '80, dean, School of Visual, Media and Performing Arts, Brooklyn College
Election 2012 with Eric Alterman, distinguished professor, journalism and English, Brooklyn College, and Leonard Lopate '67, host of WNYC's The Leonard Lopate Show.
The Creative Artist in You with Dan Fauci '63, president, Dan Fauci Productions; former head of comedy development, Paramount
Publishing Your Book with Linda Konner '72, president, the Linda Konner Literary Agency, founded in 1996, representing approxi­mately 75 authors of adult nonfiction books; author and/or co-author of eight books, including Why Can't a Man Be More Like a Cat? (Dell) and Your Perfect Weight (Rodale)
Omega-3 Fats: A Miracle Nutrient? with Steven Clarke, professor, health and nutrition sciences, Brooklyn College
Africa and Globalization with Mojúbàolú Olúfúnké Okome, professor, political science, Brooklyn College
Robots Today: From Emergency Response to the Office, Classroom and Home with Elizabeth Sklar, professor and director, Multimedia Computing, Department of Computer and Information Science, Brooklyn College, and Simon Parsons, professor, Department of Computer and Information Science, Brooklyn College.
Sponsors
Champion
Barry R. Feirstein '74
Donald Kramer '58
Martin '63 and Barbara '63 Sass
Benefactor
The Friars Club and the Friars Foundation
Michael '81 and Stacey Lopatow Rabinowitz
Bernard and Anne '48 Spitzer
Howard '64 and Diane Wohl
Patron
Don '59 and Maggie Buchwald
Marjorie Magner '69
Evan '76 and Renee '74, Silverstein
Partner
Irwin '56 and Concepcion S. Federman
Chancellor Matthew Goldstein, City University of New York (CUNY)
Robert A. and Florence Cohen '59 Rosen
Steiner Studios
Alexander M. '01 and Brenda R. Tanger
Sponsor
Anonymous
Elsie L. Adler '53
William Aron '52
Steven R. '67 and Frances Schwartz '73 Belasco
Sam E. Beller '59
Edwin H. '62 and Doris Cohen
Celia Costas
Deloitte
James '68 and Anna Fantaci
Bonita Ganot
Harvey Ganot
Bernard H. '62 and Ethel Garil
Karen L. Gould and Richard M. Simon
Michael '66 and Marilyn '67 Hausfeld
Frances A. Hess
Claire and Erik Holtje
Janis Inscho and Seymour Miles
Metropolitan Food Services, Inc.
Myron '52 and Thelma '54 Kandel
Murray '57 and Ellen Koppelman
Ted '79 and Sara Liebowitz
Alan H. Lipton '73
Jeffrey and Tondra Lynford
Neil and Dorothy Marting
Allan M. Miller '74 and Hannah Berkowitz '75
Moses Newsome
Andrew D. Weyman '73
Leonard Wilf
Richard A. Wilpon '72
Carol L. '61 and Lawrence Zicklin
Donor
Jamie deRoy
Greg Herman
Stella Lagudis '82
The Honorable Marty Markowitz '70
Archie and Maria Catalano '93 Rand
Paul Richter
Jack and Fali Rubinstein
Elliot Tannenbaum '73
Joel '62 and Candice Zwick
Supporter
Barbara Berman '59
Harriet Brathwaite '59
Roberta Brodfeld Frommer '58
Joan C. Brown '68
Selma Orleans Cohen '48
Maria Ann Conelli
R. Bruce '63 and Madelyn Buchalter '64 Donoff
Julianna and Paul Forlano
Abraham S. Friedman '43
Leslie and Philip Gardner
Janet Kolmer Grommet
Michael Hipscher '65
Nathaniel and Debra E. Cumberbatch '73 Howard
Irving G. Kagan '40
Arlene Lichterman '53
April Lockhart
Richard A. Naimoli
Leonard E. Polikoff '77
Samuel '49 and Dorothy Salwen '51 Rabinoff
Maxwell Reade
Martin P. Schreibman '56
Debbie Schwartz '45
Ron '70 and Phyllis Shanken '69 Schweiger
Deborah Ann Shanley
Didi Conn Shire
Jay A. Tischfield '67
Alex S. Vitale
Roberta Rose Wallach '53
Michael '61 and Ella '62 Weiss
Ira L. Zankel '66