Brooklyn College Night
May 6, 2014
Walter Reade Theater at Lincoln Center
165 West 65 Street
New York, NY 10023
The Brooklyn College Foundation Honors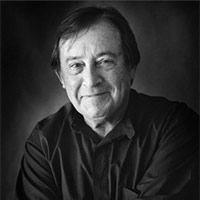 Paul Mazursky '51
Director, Screenwriter, Producer and Actor
Co-Chairs
Roy Furman '60
Vice Chairman, Jefferies LLC
Chairman, Jefferies Capital Partners
Don Kramer '58
Chairman and CEO, ILS Capital Management Ltd.
Michael Lynne '61
Principal, Unique Features
Bios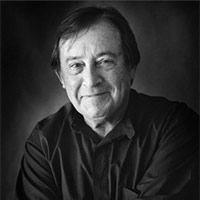 Paul Mazursky '51
Paul Mazursky '51 is an Academy Award–nominated writer, director, actor and producer with a star on the Hollywood Walk of Fame.
He has written and directed a number of hit movies, including Bob & Carol & Ted & Alice, Moscow on the Hudson, Enemies: A Love Story and Down and Out in Beverly Hills.
Immediately upon graduating from Brooklyn College he made his film debut in Stanley Kubrick's first feature, Fear and Desire. He next appeared as a juvenile delinquent in the groundbreaking 1955 film The Blackboard Jungle. 
After stints as a stand-up comic, a partner in the comic duo Igor and H, and a cast member of Second City, Mazursky became a writer for The Danny Kaye Show. In 1965 he co-wrote the original pilot of The Monkees television series.
Mazursky's first screenwriting credit was the Peter Sellers comedy I Love You, Alice B. Toklas (1968). The following year he co-wrote and directed the breakout hit Bob & Carol & Ted & Alice. 
He went on to write and direct a string of quirky, dramatic and critically acclaimed films, including Alex in Wonderland (1970), Blume in Love (1973), Harry and Tonto (1974), Next Stop, Greenwich Village (1976), An Unmarried Woman (1978), Willie & Phil (1980), Tempest (1982), Moscow on the Hudson (1984), Down and Out in Beverly Hills (1986), Moon Over Parador (1988), Enemies: A Love Story (1989), Scenes From a Mall (1991), The Pickle (1993) and the documentary Yippee (2006).
Mazursky frequently appears as an actor, playing supporting roles in numerous films and television shows, including HBO's The Sopranos and Curb Your Enthusiasm. 
A five-time Academy Award nominee and two-time Writers Guild Award winner, this year he received the Writers Guild of America West's Laurel Award for Screenwriting Achievement.
In May 2002, at Brooklyn College's 77th Commencement Exercises, he was awarded an honorary degree of fine arts.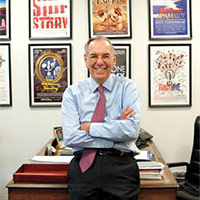 Roy Furman '60
Roy Furman is vice chairman of Jefferies Group LLC and chairman of Jefferies Capital Partners, a group of private equity funds. In 1973, Furman co-founded Furman Selz, an international investment banking, institutional brokerage and money-management firm. He served as president and CEO until 1997, when the firm was sold to ING. For decades, he has been a respected Wall Street analyst and investment banker involved with the entertainment industry. 
Furman is vice chairman of Lincoln Center for the Performing Arts and chairman emeritus of the Film Society of Lincoln Center. He served as national finance chairman for the Democratic National Committee in 1992–93, was national fund chair for Harvard Law School for two years, and chairman of the Brooklyn College Foundation for four years. 
Furman has produced dozens of Broadway musicals and plays, including numerous Tony Award winners. Currently on Broadway: The Book of Mormon, Cinderella, Rocky, Mothers and Sons, A Raisin in the Sun and Bullets Over Broadway. Upcoming productions include Houdini, The Last Ship and An American in Paris.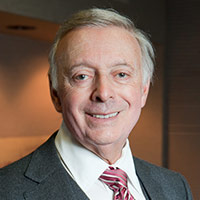 Don Kramer '58
Donald Kramer, chairman and CEO of ILS Capital Management, has a long history of participation in the insurance and reinsurance business. He was the founder and CEO of several successful reinsurance companies in both the United States and Bermuda. He also leads several nonprofit organizations, including the American Ballet Theater in New York, where he was elected chairman in 2011; the National Dance Foundation of Bermuda; and Bermuda First, a think tank dedicated to providing thoughtful insight into Bermuda's society and economy. Kramer earned an M.B.A. from New York University, and both a B.A. in economics and an honorary Doctorate in Humanities from Brooklyn College. He is also a CFA (Charted Financial Analyst). He has been a trustee of the Brooklyn College Foundation for more than three decades. In 2011, he received The Queen's Certificate and Badge of Honour of the British Empire for both his work and philanthropy in Bermuda.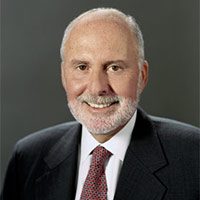 Michael Lynne '61
Michael Lynne is a principal of Unique Features LLC, a film and television development and production company. Prior to Unique Features, Lynne was co-chairman and co-CEO of New Line Cinema Corporation. During his long association with the company and its founder, Bob Shaye, he was a driving force in its becoming the most successful, fully integrated independent film company in the world. In addition to many other films, Lynne was an executive producer of New Line's historically successful The Lord of the Rings trilogy.
Lynne is a long-time trustee of the Brooklyn College Foundation and also sits on the boards of the Museum of Modern Art, Citymeals-on-Wheels, and Guild Hall of East Hampton. He is a member of the Board of Visitors of Columbia Law School, where he received his J.D. degree in 1964. He is a director of the publicly traded REIT, Vornado Realty Trust and IMAX Corporations, and is the owner of the North Fork's premier winery and vineyard, Bedell Cellars.
Sponsors
Benefactor
Barry R. Feristein '74
Donald Kramer '58
Patron
Johnson & Johnson
Carol '61 and Larry Zicklin
Partner
City University of New York (CUNY)
Irwin '56 and Concepcion S. Federman
Roy L. Furman '60
Jules Haimovitz '71
Scott '80 and Beth '80 Herman
Ninah and Michael '61 Lynne
Marge Magner '69
Jerry '57 and Ann Moss
Martin '63 and Barbara '63 Sass
Evan '76 and Renee '74 Silverstein
Steiner Studios
Friend
Robert A. and Florence Cohen '59 Rosen
Alexander Tanger '01
Sponsor
Karen L. Gould and Richard M. Simon
BNY Mellon 
Metropolitan Food Service
Zev Rosenwaks '68
Richard A. Wilpon '72
Producer
JJ Abrams
Alltype Printing
Charles Bales '10
Sam '59 and Eve Beller
Edwin H. '62 and Doris Cohen
Celia Costas
Ilene '62 and Stanley Gold
Steve Goldenberg '58
Joanne Jacobson
Myron '52 and Thelma '54 Kandel
Stuart '50 and Isabel Kessler
Ted '79 and Sara Liebowitz
Howard Zvi Rosenman '65
Eugene '62 and Eleanore Appelman '67 Schloss
Joel '62 and Candice Zwick
Supporter
Cyrus Adler '50
Anonymous
David Bernstein '58
Brooklyn College Alumni Association
Donald J. '59 and Margaret R. Calista
Maria Ann Conelli '80
Yvonne P. Curry '80
Murray K. Dropkin '66
Arlene Sharon Friedman Ellant '53
Leonard Elterman Family
The Estée Lauder Companies Inc.
Far Better Printing
John Giannone '63 and Sandra Linn '68
Joseph Giovannelli
Donna Gross  '66
Ben Hammer '48
Frances Aaron Hess
Michael '65 and Sally '71 Hipscher
Nathaniel and Debra E. Cumberbatch '73 Howard
Ann Kirschner
Stella V. Lagudis '82
Beth Farryn Levine
Charlton M. Lewis
Arlene Lichterman '53
Gary B. Mandel '85
Honorable Marty '70 and Jamie Markowitz
McCanliss & Early, LLP
Marketing Communications Resource, Inc.
Edward M. Rebenwurzel '04
Rick Russo
Sherley Castro Santiago '07
Samuel N. '55 and Evelyn Patricia Seidman
Sheila Ruth Levy Shevin '60
Martin P. Schreibman '56
Joy Steinberg Schwartz '59
Ron '70 and Phyllis Shanken '69 Schweiger
Deborah Ann Shanley
Sara Thompson '98
Roberta Rose Wallach '53
Michael '61 and Ella '62 Weiss
Annie Whaley '72