For Students: How to Access and e-Sign a Dynamic Form
The Office of Financial Aid uses Dynamic Forms for loan requests, Federal Work Study Forms, First Degree Confirmation, and non-FAFSA related document submission. To submit FAFSA Verification or other documents related to your FAFSA you must use the Campus Logic Student Forms platform. 
Step 1
On the Brooklyn College Financial Aid webpage access the "Forms and Document Submission" page for a list of available forms.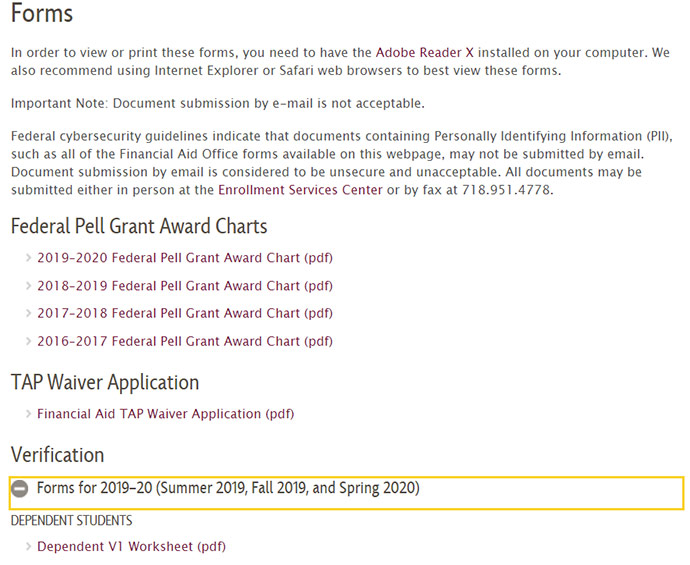 Step 2
Click on the form you wish to access and you will be taken to the online financial aid portal. It will look like BC WebCentral and require the same log-in credentials.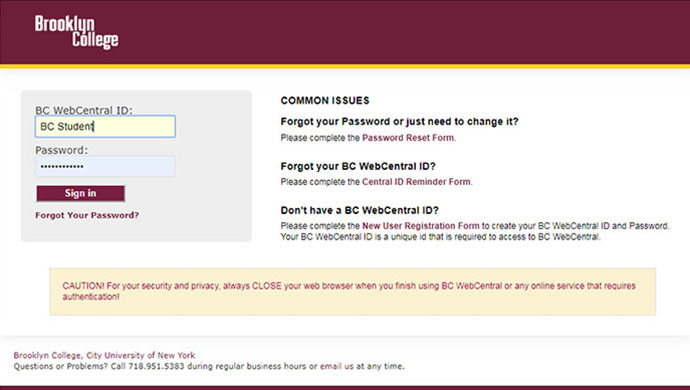 Step 3
Once you have completed the log-in process, you will be directed to the required form's welcome screen. Click on the "Complete This Form" button to start the form.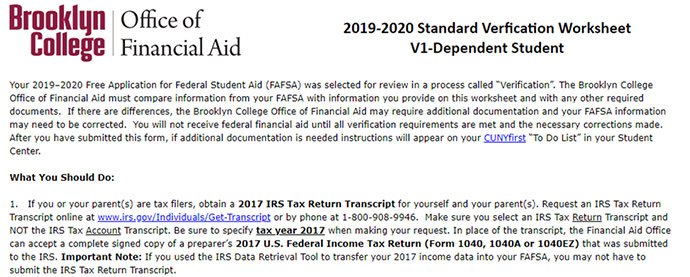 Step 4
Complete and review the questions on the form. Make sure all relevant fields are filled in. Upload any requested documentation (if applicable). If you need assistance please click here.

Step 5
Electronically sign the completed forms.

Step 6
Submit the completed forms for review by clicking the "SUBMIT FORM" button at the bottom of the page. The Office of Financial Aid will not receive your form for processing until you submit the form. 
Once the form is submitted you will receive a confirmation notice and an email to your preferred email as its listed in BC WebCentral (this may be your Brooklyn College email if you did not list a preferred email in BC WebCentral).
If you are having trouble accessing your student email, please visit the BC Student Email page on the Brooklyn College website. 
NOTE: If the form you are completing requires a parent signature the for submission will be incomplete until your parent has signed the form. 

If you require assistance with a Dynamic Form please visit our Services page for more information.