Spring 2021 Colloquium Schedule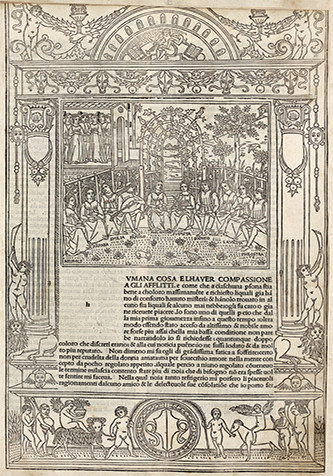 The Late Antique-Medieval-Early Modern Faculty Working Group at Brooklyn College (CUNY) presents the spring 2021 colloquia.
All events will be held on Zoom.
Students and faculty are welcome.
Note: Zoom links will be available a week before the LAMEM event.
Tuesday, February 9, 5:30 p.m.
Medieval Scholarship, Cultural Identity and Jewish Disaffiliation: Erich Auerbach Reading Dante in National Socialist Germany
Prof. Marty Elsky (English)
Wednesday, February 24, 5:30 p.m.
On Waiting in The Decameron and Medieval Literature
Prof. David Brodsky (Judaic Studies) and Friends
Prof. Nicola Masciandaro (English)
Thursday, March 25, 5 p.m.
On Gender in the Middle Ages
Sara McDougall (John Jay/GC/History)
Janine Peterson (Marist/History)
Andrew Romig (NYU/History)
Wednesday, April 14, 5 p.m.
On Ecology, Animals, and Eschatology
Prof. Andrew Arlig (Philosophy)
Prof. Karl Steel (English)
Wednesday, May 5, 5 p.m.
You Can't Hurry Love: Medieval Christian Devotion
Prof. Christina Van Dyke (Philosophy/Calvin College)
Prof. Lauren Mancia (History)
More Information
For more information, including Zoom links, contact Professor Lauren Mancia.