Faculty and Staff Testimonials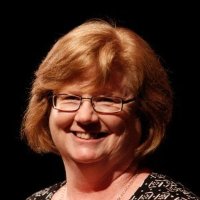 Peggy Yuskevich, Center for Academic Advisement and Student Success
"The Magner Center is a fantastic resource that I always mention in our registration workshops for new transfer students."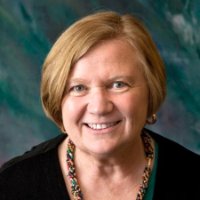 Louise Hainline, Professor, Psychology
"Clearly the Magner Center has been changing lives, which is what Brooklyn College is about. I was happy to be able to be there and hear from some of the students."
Jennifer Feitosa, Professor and Director of METRICS Lab, Psychology
"I wanted to sincerely thank you for coming to our class and providing our students with great tips for their career. As part of the Industrial-Organizational Psychology Master's program, they are excited to learn as many skills as possible within the next two years. It's very inspiring for them to learn more about how to become successful and hear success stories like yours."
Annsonia Garrick, Professor, Communication Arts, Sciences, and Disorders
"Thank you for taking the time to host the career workshop for my class yesterday. Your presentation was both informative and dynamic. The information you shared was extremely valuable; specifically, the importance of attending the job/internship fair and its significance for the students ultimately landing their dream job. They are now aware that those top companies they wish to work for are eagerly seeking Brooklyn College students. In addition, your review on preparing résumés and cover letters will assist them with their upcoming mock interview assignment. Because of your workshop, the students are now encouraged to use many of the resources available through the Magner Career Center. Thanks again. Your time was greatly appreciated."
Lisa Schwebel, Director, Honors Academy
"Thanks so much. This is such a great program! You are part of what makes Brooklyn College the college to attend."—Regarding the company visits program
Michele G. Greene, DrPH, Professor, Health and Nutrition Sciences
"A huge thank you for everything you did in organizing and coordinating yesterday's program [How to Find your First Job in the Health Sciences]. It is a pleasure to work with all of you; true professionals who really care about our students."
Siqi Tu, Adjunct Professor, Sociology
"Mr. Feintuch was very informative. He walked the students through a PR case history and also answered some general questions concerning PR industry. I believe students have benefited a lot from the guest speech!"
Susan Devlin, MSEd, PD, SAS
"I just wanted to thank you so much for finding a guest speaker for my class. Judith Stein was wonderful."